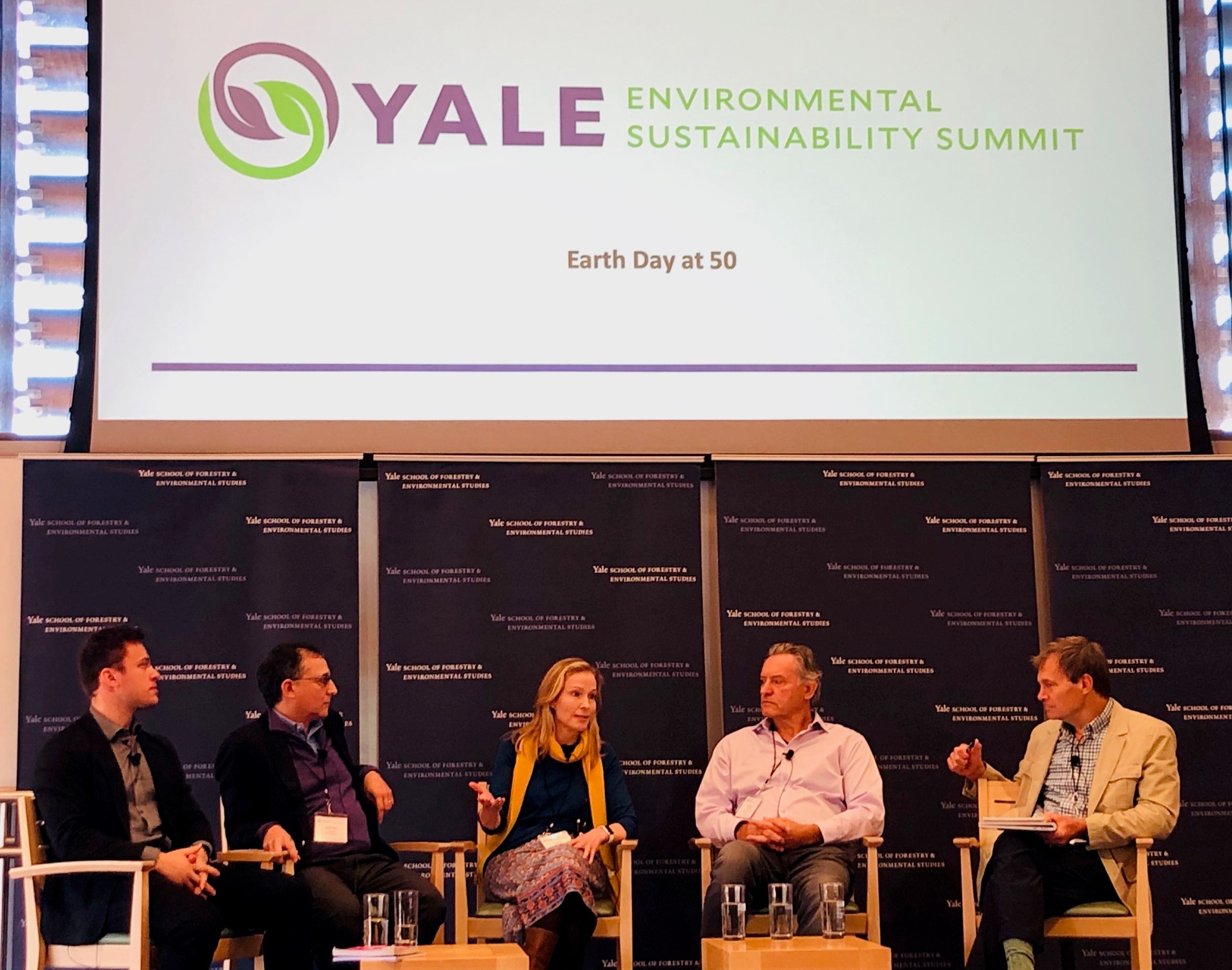 More than 200 people gathered on campus recently for the Yale Environmental Sustainability Summit (YESS), an alumni-led, two-day conference that brought together members of the Yale community and top environmental leaders, experts, and practitioners to address pressing global environmental issues, challenges, and trends.
This was the third YESS, with the previous ones held in 2015 and 2017, respectively.
Hosted by the Yale School of Forestry & Environmental Studies (F&ES) and organized in collaboration with over a dozen campus partners and external sponsors, YESS provided attendees the opportunity to examine environmental topics with fresh insights and perspectives, and the latest research, technologies, and expertise available.
This is a defining characteristic of YESS and one of the reasons why participants gain so much from it, said Sara Smiley Smith '07 MESc/MPH, '16 PhD, co-chair of YESS and assistant dean of academic affairs at F&ES.
"I hear from individuals who are excited to have learned something new, seen an issue in a new light, or made a new connection," she said.
Participants had the opportunity to connect directly with alumni from around the world who are deeply immersed in environmental matters.
"Yale alumni are engaged in every corner of the environment and sustainability movement," said Lauren E. Graham '13 MEM, co-chair of YESS and chair of Yale Blue Green, a shared interest group for alumni active in the environment, sustainability, and biodiversity. "YESS showcases just a snapshot of the expertise and creativity present within our community."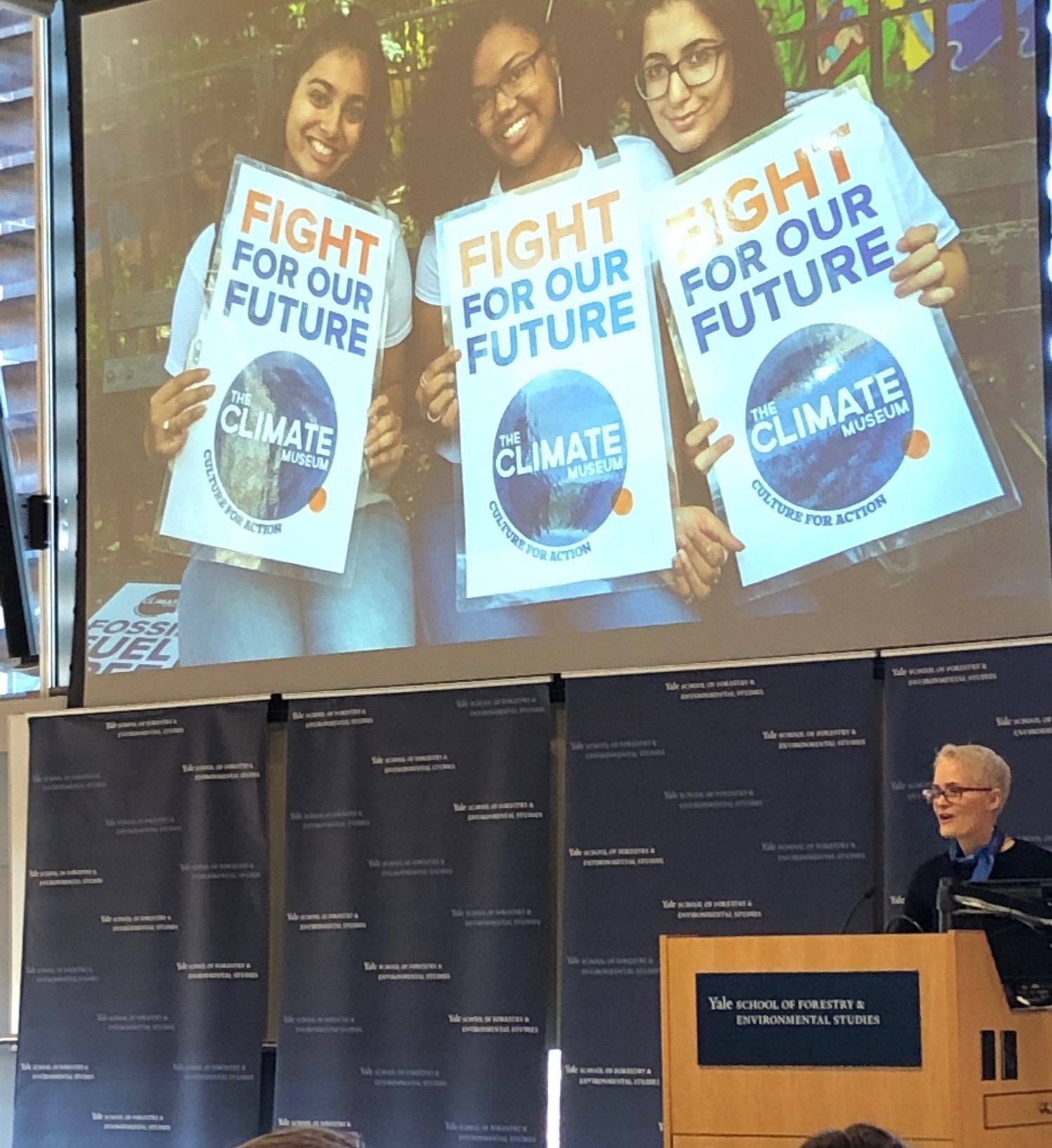 The programming agenda for YESS was varied and content-rich. It included six plenary presentations and 15 breakout sessions, covering such diverse topics as Migration and Displacement in the Age of Climate Change, Youth Leadership and Activism for Climate Solutions, Rebooting Recycling, and Environmental Storytelling for the Digital Age.
YESS also included an eco-entrepreneurs pitch competition in partnership with Tsai CITY (Center for Innovative Thinking at Yale), a documentary film screening about swamp rats known as nutria that are accelerating erosion of Louisiana's coastal wetlands, and the book launch of A Better Planet: Forty Big Ideas for a Sustainable Future, a compilation edited by Yale professor and environmental lawyer and policymaker Daniel C. Esty '86 JD, which offers the latest thinking and solutions on the environment from thought leaders across the political spectrum.
Participants were introduced to new concepts, paradigms, and methods drawn from the latest research, information, and science available in academia, government, industry, and the not-for-profit sector.
For instance, during the plenary session on Pathways to Decarbonization, a panelist challenged the notion that farming, including larger-scale commercial agriculture, is inherently harmful to the soil and the environment – asserting that by utilizing the principles and best practices of "regenerative organic agriculture," it is possible to achieve "carbon net positive impact," where farming can actually help increase biodiversity, enrich the soil, improve watersheds, and reverse the effects of atmospheric accumulation.
More than a forum for reflection, debate, and discussion, YESS encourages participants to take action and work toward building a sustainable future, especially with growing concerns and mounting evidence on the long-term consequences of climate change.
In her welcome address, Miranda Massie '92 MA, a former civil rights trial lawyer who in 2015 founded the New York City-based Climate Museum, the first museum in the United States dedicated to climate change and climate solutions, told the audience, "It's not enough to have a great conference anymore. It has to be reflected afterward in the world as leadership and action because we are at an unprecedented moment."
Massie noted Yale has an "out-scale capacity for influence" as a global moral leader and could play a stronger role to address climate change.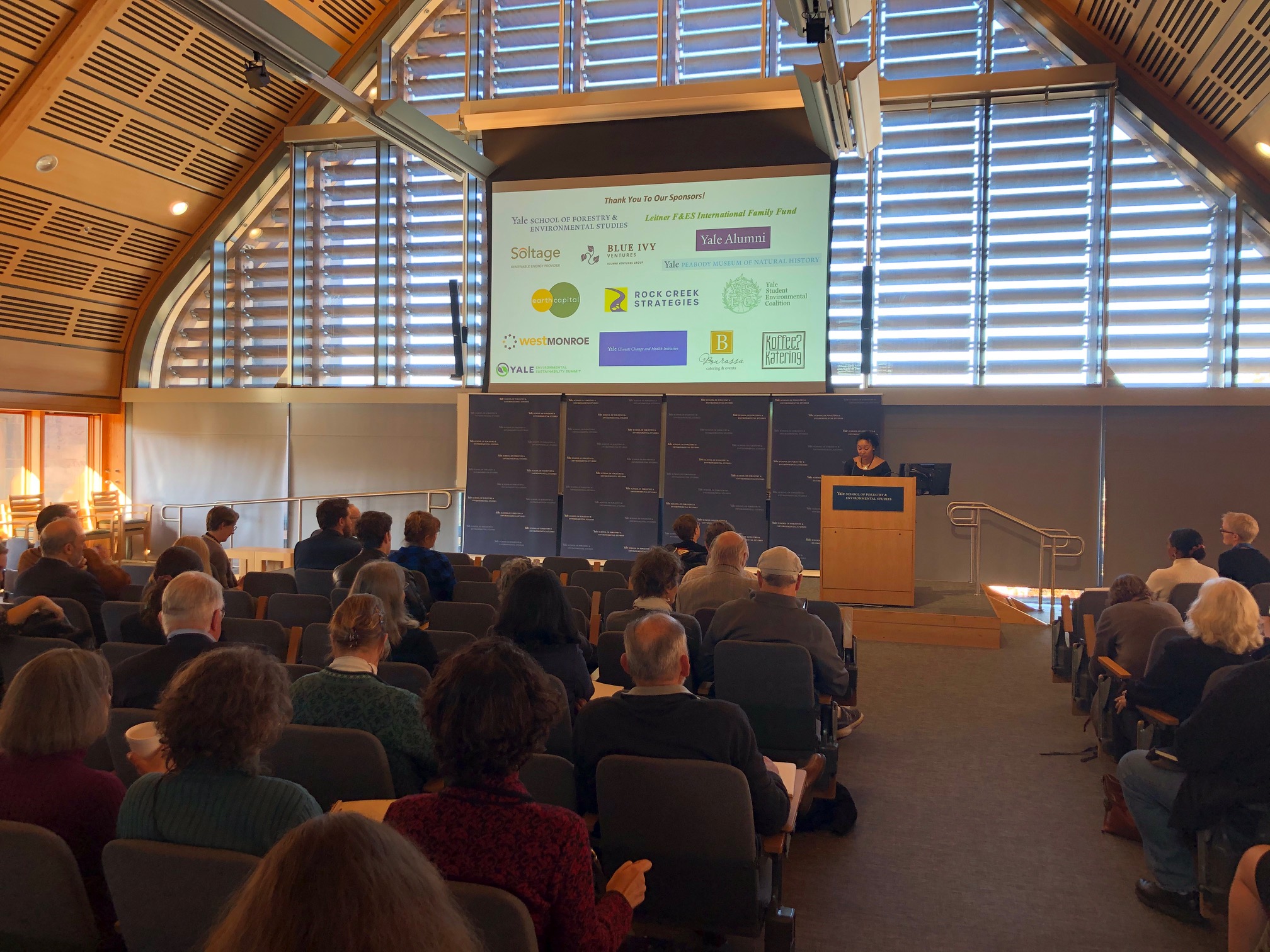 Keynote speaker Jon Shenk '91, cinematographer and co-director of An Inconvenient Sequel, seconded the need for urgent action on climate change. He indicated that as a tool for inspiring others to action on the environment, visual media can be incredibly effective because of its capacity to reach many people across different geographies, languages and cultures in a compelling, visceral way.
"Images connect us, touch us, and ultimately, change us," said Shenk, who noted that Earth Day came about in April 1970 partly because images of our planet from space made people think more conscientiously about the impact of human activity on the world.
With the 50th anniversary of Earth Day taking place in 2020, the call for purposeful and impactful environmental action was a theme that reverberated strongly at YESS.
"There is a great deal of energy to act," said Graham. "So, we hope to use the summit as a jumping off point to further programming, working groups, and opportunities to support university initiatives."
For Jeff Feldman '95 MBA, managing partner at investment firm Steward Global Capital and a member of the Yale Alumni Association Board of Governors, YESS reaffirmed the importance of not looking at environmental issues and challenges as someone else's problem.
"Attending the event made me realize there is no 'away'– you can't throw it away, move away, or take comfort the bad things are happening away," said Feldman. "We are dealing with a global problem that needs planetary solutions."
The encouraging news from the many scholars and experts who spoke at YESS was that substantive and systemic change on the global environmental front is entirely possible. On a societal level, it could mean exploring completely new multi-layered and multi-dimensional strategies to find solutions. Whatever the macro-policies and practices proposed, however, they all agreed that progress and lasting change are inextricably linked to broad buy-in and participation by the world's citizenry.
"Change your commute, adjust your lifestyle, shift your work to a different sector, pitch that brand-new energy idea you've been working on," said Smith. "The time to act is now!"