Learning takes all forms, which is why Yale has put a wealth of lifelong learning opportunities at your fingertips. Get started with some of the offerings below and see where your curiosity takes you.
Virtual YAA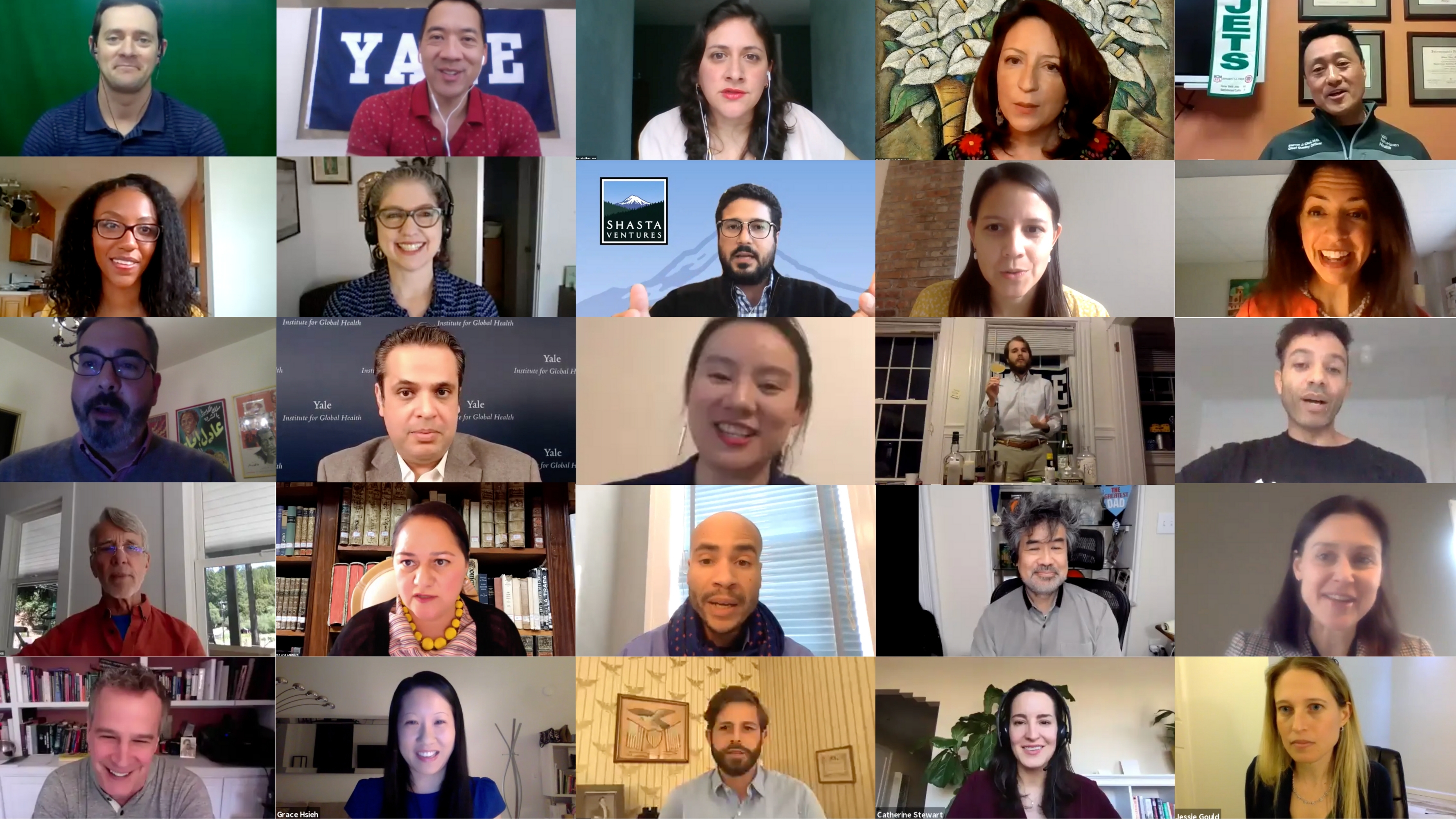 Learn, discover, and engage with online offerings from YAA interest groups, regional clubs, and Yale College classes with Virtual YAA. Browse upcoming online events for online panels, digital happy hours, and more ways stay connected to the Yale community. If you can't tune in live, you can still watch event recordings as they become available with YAA Webinars On-Demand. 
Yale Alumni Academy Courses

Yale Alumni Academy, a new initiative of the Yale Alumni Association, offers lifelong learning and travel programs rooted in Yale's tradition of intellectual community and friendship. During this time of social distancing, we invite you to travel and learn from the comfort of your own home with live, in-depth courses and free online seminars featuring Yale's leading faculty, research, and scholarship.
Online Courses
Some of Yale's most sought-after courses are available for free through Coursera, the online platform that connects you back to the university. Coursera's self-guided classes are taught by top Yale professors, and include recorded video lectures, auto-graded and peer-reviewed assignments, and community discussion forums. Yale Alumni are eligible to earn free sharable electronic course certificate.
A research university that focuses on students and encourages learning as an essential way of life, Yale is a place for connection, creativity, and innovation among cultures and across disciplines. You can find them on Coursera.
Certificate Programs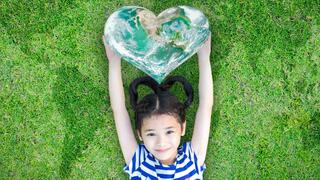 Yale School of Public Health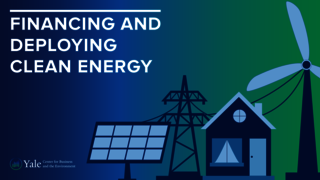 Yale School of the Environment and Yale School of Management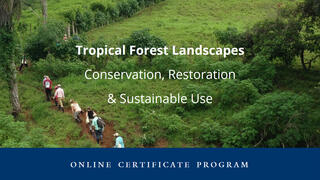 Yale School of the Environment
Lectures & Talks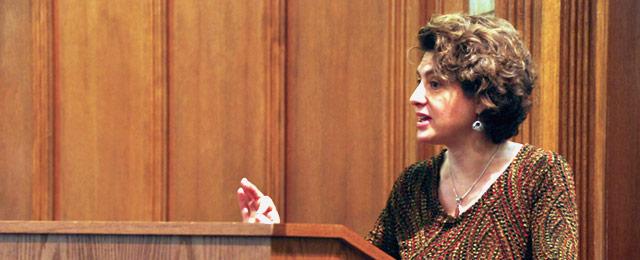 A host of great lectures and other lifelong learning opportunities are available through Yale offerings, including:
YouTube: To view all videos posted by Yale, including many featuring talks and lectures by professors, visit the Yale YouTube channel.
Open Yale Courses

: Open Yale Courses provides free and open access to a selection of introductory courses taught by distinguished scholars. The aim of the project is to expand access to educational materials for all who wish to learn.

Poorvu Center for Teaching and Learning

: The Poorvu Center for Teaching and Learning at Yale explores online learning for a wide and global audience: from lifelong learners seeking to improve knowledge skills, to students looking to supplement their current classes, to those who wish to take a class online for college credit, a certificate, or a degree.
Library Resources & Journals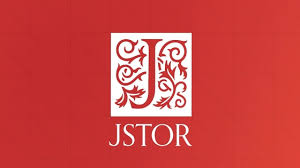 As a Yale affiliate, you have access to millions of academic journals, books, and primary sources, all for free, through JSTOR and HeinOnline.
Founded in 1995, JSTOR is a digital library of academic content in many formats and disciplines. The collections include peer-reviewed scholarly journals as well as respected literary journals, academic monographs, research reports from trusted institutes, and primary sources.
HeinOnline is a premier online database for legal history and government documents, bridging the gap in historical research by providing comprehensive coverage of more than 2,500 law-related periodicals. In addition, it contains the entire Congressional Record, Federal Register, and Code of Federal Regulations, complete coverage of the U.S. Reports back to 1754, and much more.
Yale E-News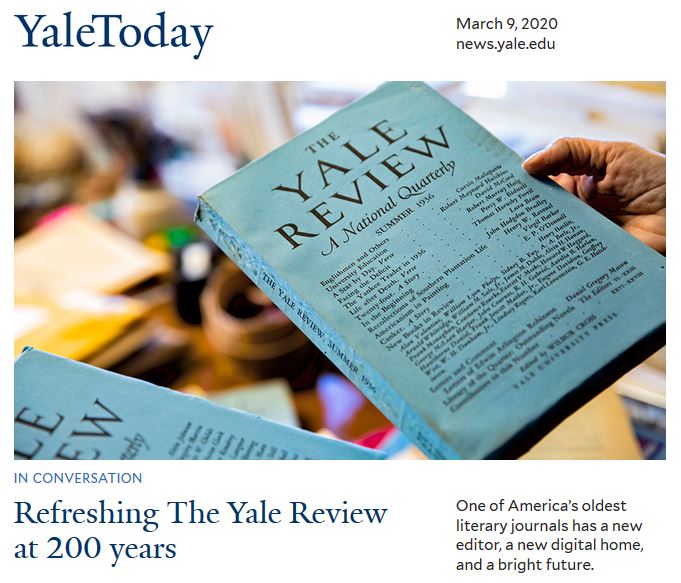 Through its many departments, affiliates, and schools, Yale offers a wide variety of electronic newsletters and e-communications to keep you up to date on all you want to know about the university and beyond, including YaleToday. Manage your e-news at the Yale subscriptions page (login required).