The YAA Assembly & Yale Alumni Fund Convocation is our signature program for volunteer leaders, held on campus each November. Attendees get an inside look at Yale today, honor outstanding volunteers and organizations, and engage with each other and professional staff to share best practices and new ideas.
2019 Assembly & Convocation
YAA Assembly & Yale Alumni Fund Convocation 2019
Thursday, November 21 - Friday, November 22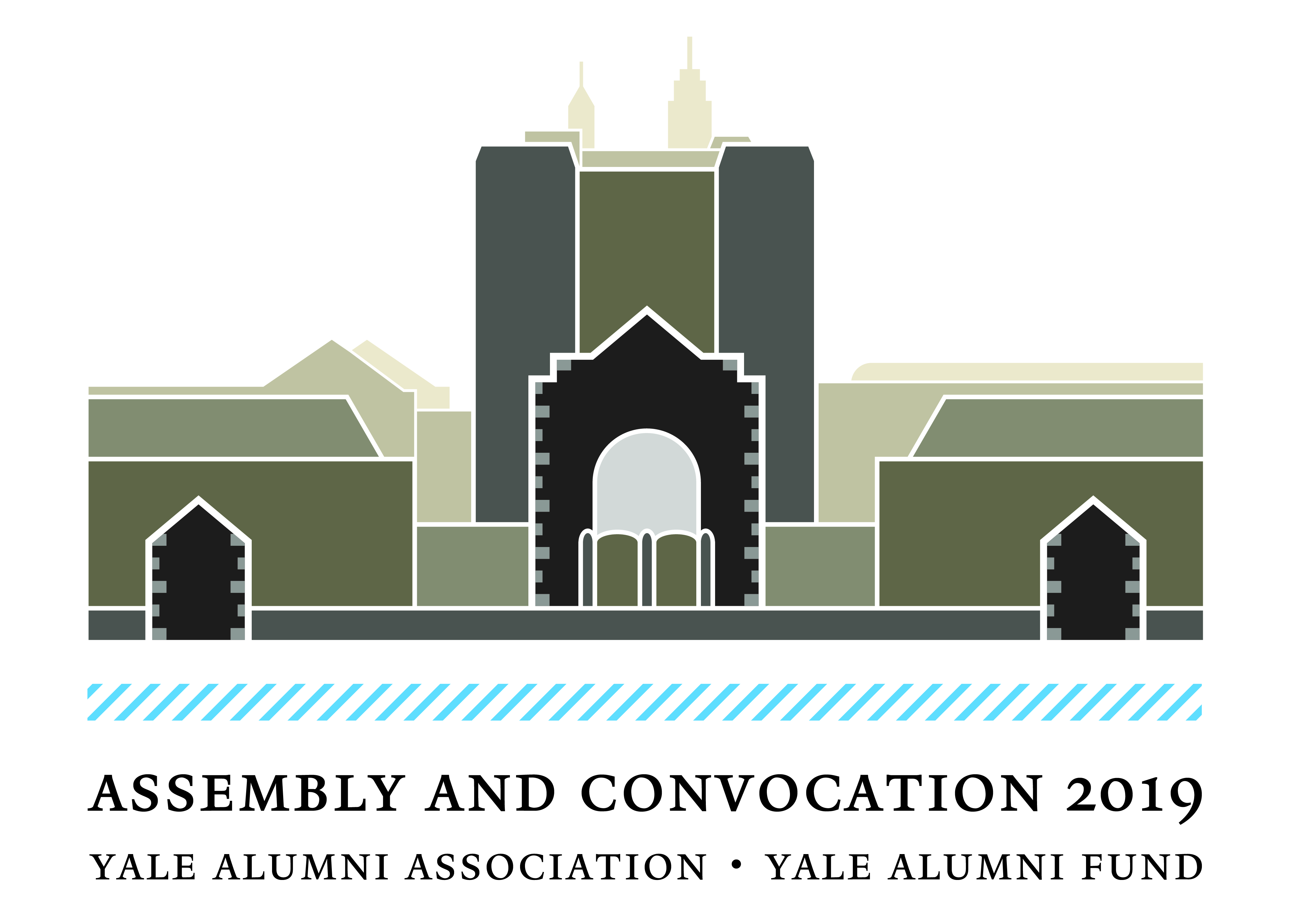 Cultivating Leadership: Advancing Yale's Mission
Yale's core missions are research and scholarship, education, and preservation – in the words of President Salovey "to provide an unsurpassed campus learning environment that cultivates innovators, leaders, pioneers, creators, and entrepreneurs in all fields and for all sectors of society." This goal serves as the foundation for Assembly and Convocation 2019, which will highlight leadership across the university.
The program will feature academic leaders, students, scholars, and professionals. Attendees will have many opportunities to engage with each other, to discuss leadership from a personal and professional perspective, and to gather tools and resources to share with the alumni community at large.
2019 Schedule Highlights
The 2019 YAA Assembly & Yale Alumni Fund Convocation theme is "Cultivating Leadership: Advancing Yale's Mission." Schedule highlights for this year include: 
Assembly FAQs
For information about eligibility, registration, costs, and other logistics, please visit the Help Center or contact YAA staff with specific questions.
2018 Assembly & Convocation Highlights
Program Overview
The Assembly & Convocation program begins with "Meet Me at Mory's" on Wednesday evening, a chance for attendees to socialize and network with fellow volunteers. Registration is open in the evening for early arrivals.
Thursday's program runs the full day, from approximately 8:30 a.m. to 5:00 p.m., and focuses on a theme related to Yale today. Details about the theme, sessions, and speakers are available in the fall each year.
Friday's program is also a full day, dedicated to leadership development, with sessions related to specific roles and constituencies – such as interest groups or fundraising – as well as skill-building and networking designed to support Yale volunteers regardless of your role.
Throughout the event, you will have an opportunity to honor and celebrate volunteers and organizations being recognized with awards, including the Yale Medal dinner on Thursday and an evening reception on Friday.
In addition to the Yale Medal, other awards presented during Assembly/Convocation include: YAA Board of Governors Excellence Awards, YAA Leadership Awards, Yale Alumni Fund Chairman's Awards, and Yale Jefferson Awards for Public Service
While not part of the Assembly/Convocation program, many participants stay in town for the YAA Alumni Village and final home football game on Saturday.