Your Association
The Yale Alumni Association connects alumni with each other and with the university. A dedicated staff partners with alumni leaders to create and foster these relationships, through events, programs, reunions, mentorship, educational travel, lifelong learning opportunities, service, and through collaborations with alumni affairs colleagues in the Graduate School and professional schools.
Information Links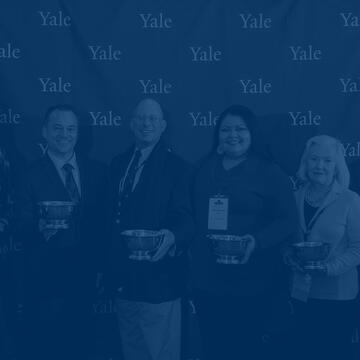 What We Do
Our mission is to enhance and renew the lifelong Yale experience for all alumni, whoever they are and wherever they may be. We strive to inspire new ideas, affiliations, friendships, professional fulfillment, and acts of service, around the world.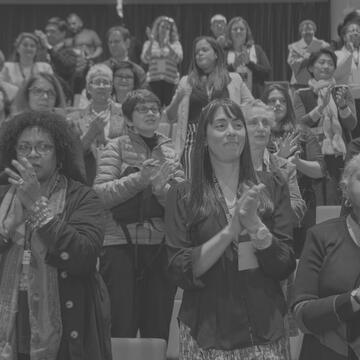 Celebrating Diversity, Equity, and Inclusion
The Yale Alumni Task Force on Diversity, Equity, and Inclusion provides leadership on the development of diversity, equity, and inclusion (DEI) strategies in existing alumni programming; leverages all forms of diversity to strengthen the alumni network; and recommends new programming and initiatives for the Yale alumni community.
Information Links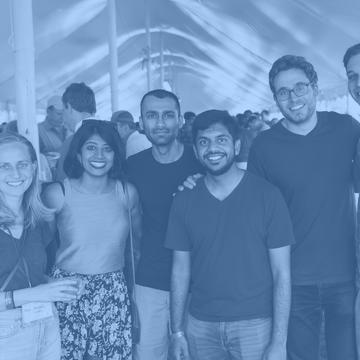 Alumni Benefits
You spend only a few years on campus, but you're a Yalie for life – and you enjoy the benefits that go with it. That includes alumni events on and off campus, access to a global network of regional Yale clubs as well as shared interest group and professional school chapters, educational and travel opportunities, and Yale communications such as YaleNews and the Yale Alumni Magazine.
YAA Board of Governors
The chief advisory body for our association, the YAA Board of Governors sets the direction and goals for the YAA Assembly delegation and the association at large. The board leads alumni initiatives, recognizes outstanding volunteers and organizations through several award programs, and helps to build the leadership pipeline for the university as a whole.
The Yale Alumni Association is powered by you, but on a day-to-day basis, it's run by a dedicated staff located in New Haven, with offices at Rose Alumni House and 1201 Chapel Street. Staff functions include administration, lifelong learning and travel, strategic initiatives, volunteer engagement and outreach, and groups supporting shared interest groups, regional clubs, and Yale College classes.
Keep up with all the latest on Yale alumni, association programs and initiatives, and more by visiting our news page. Here you will find news related to the association, features and profiles on classmates from all Yale affiliations, and first-person stories written by your fellow alumni. It's your one-stop shop for all the alumni news you need to know.