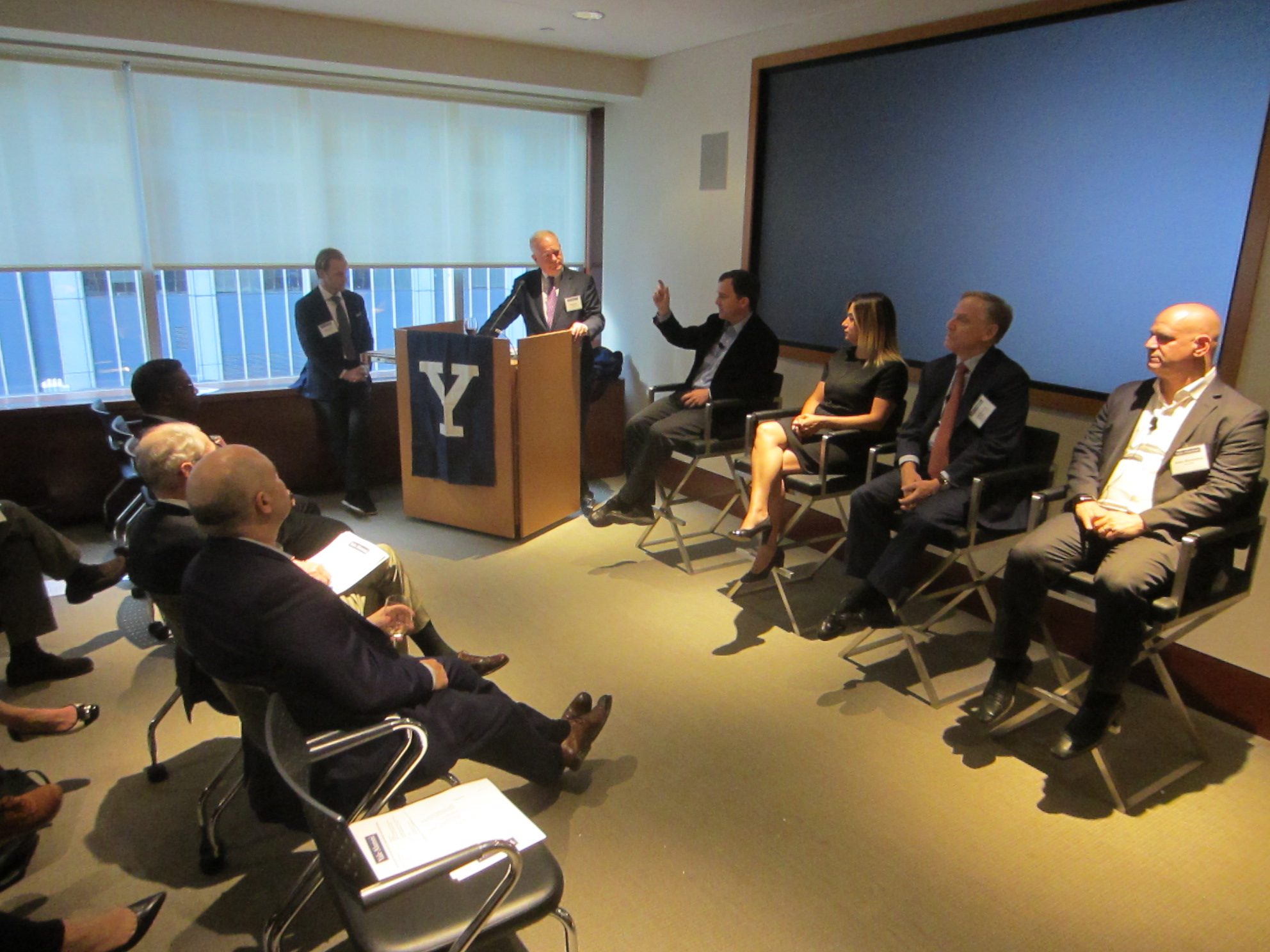 A packed audience of Yale alumni and students attended the Impact Investing: How Social Responsibility Is Shaping Investment Decisions panel program co-organized by YaleFin, an emerging shared interest group for alumni in banking and finance, and UBS, the global financial services firm, which hosted the event at its New York City branch office. The program represented the first-ever collaboration between YaleFin and UBS.
The panel lineup was composed of expert practitioners and academics, most of whom were Yale-affiliated: Todd Cort, lecturer in sustainability at the Yale School of Management and faculty co-director of the Yale Center for Business and Environment; Rina Kupferschmid-Rojas, managing director and global head of sustainable investing at UBS and a former Yale executive education student in public policy and leadership; Cliff Robbins, founder and CEO of Blue Harbour Group; and Adam Blumenthal '89 MPPM, founder and managing partner of Blue Wolf Capital.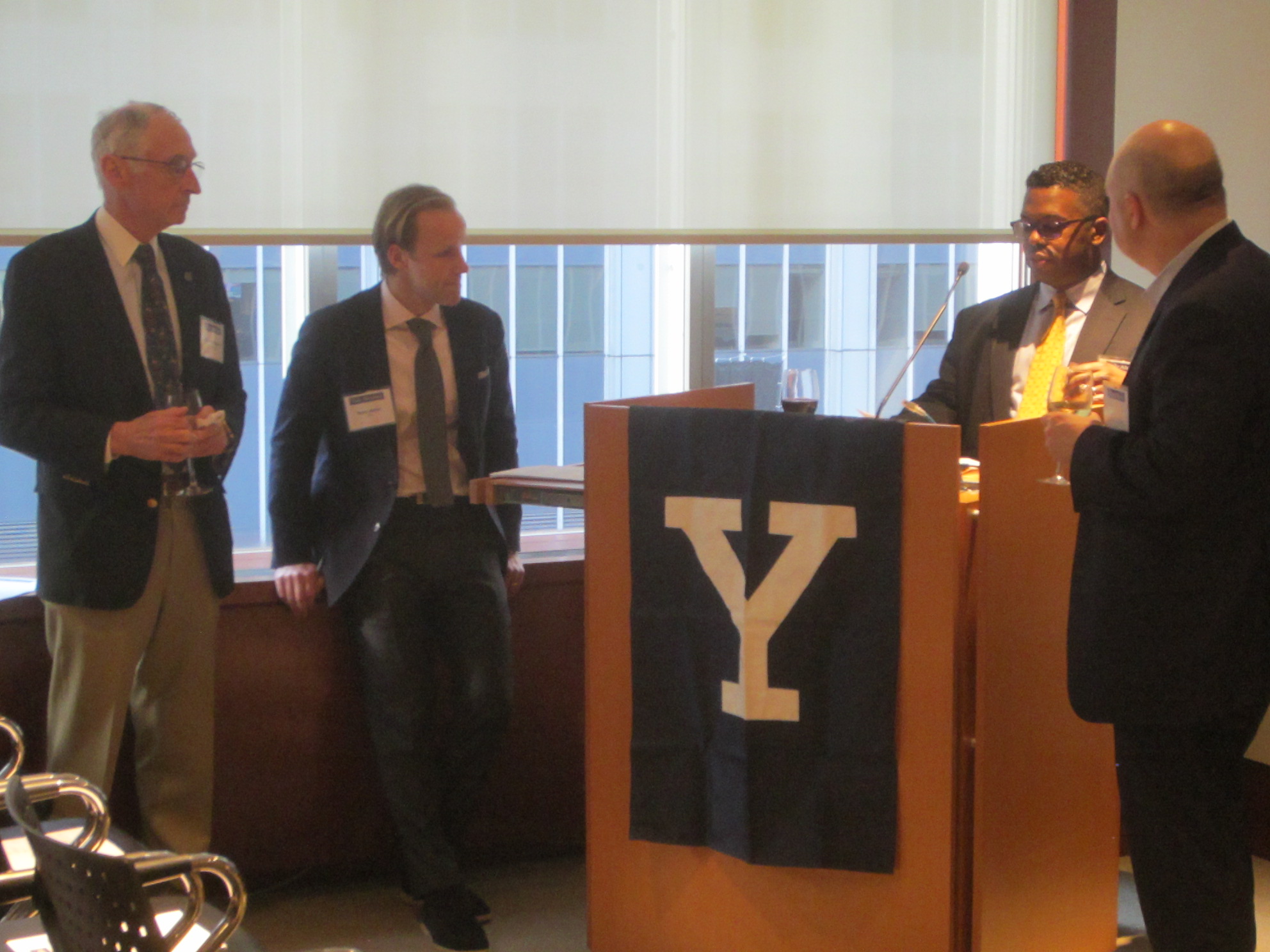 Co-moderating the panel were Monty Cerf '83 MBA and Ross Mellor '08 MBA, managing director and account vice president, respectively, at UBS Private Wealth Management.
The panel discussed the current trends and trajectory of impact investing, which refers to investments made to companies, organizations, and funds to positively address environmental or social issues while also seeking to generate a financial return. Or as the panelists put it: doing good while doing well.
The panelists agreed the two were not mutually exclusive but noted that there are challenges associated with implementing, tracking, and measuring impact investing. For instance, not everyone is interested in driving social change. Also, investments toward social causes do not automatically translate into desired or expected outcomes.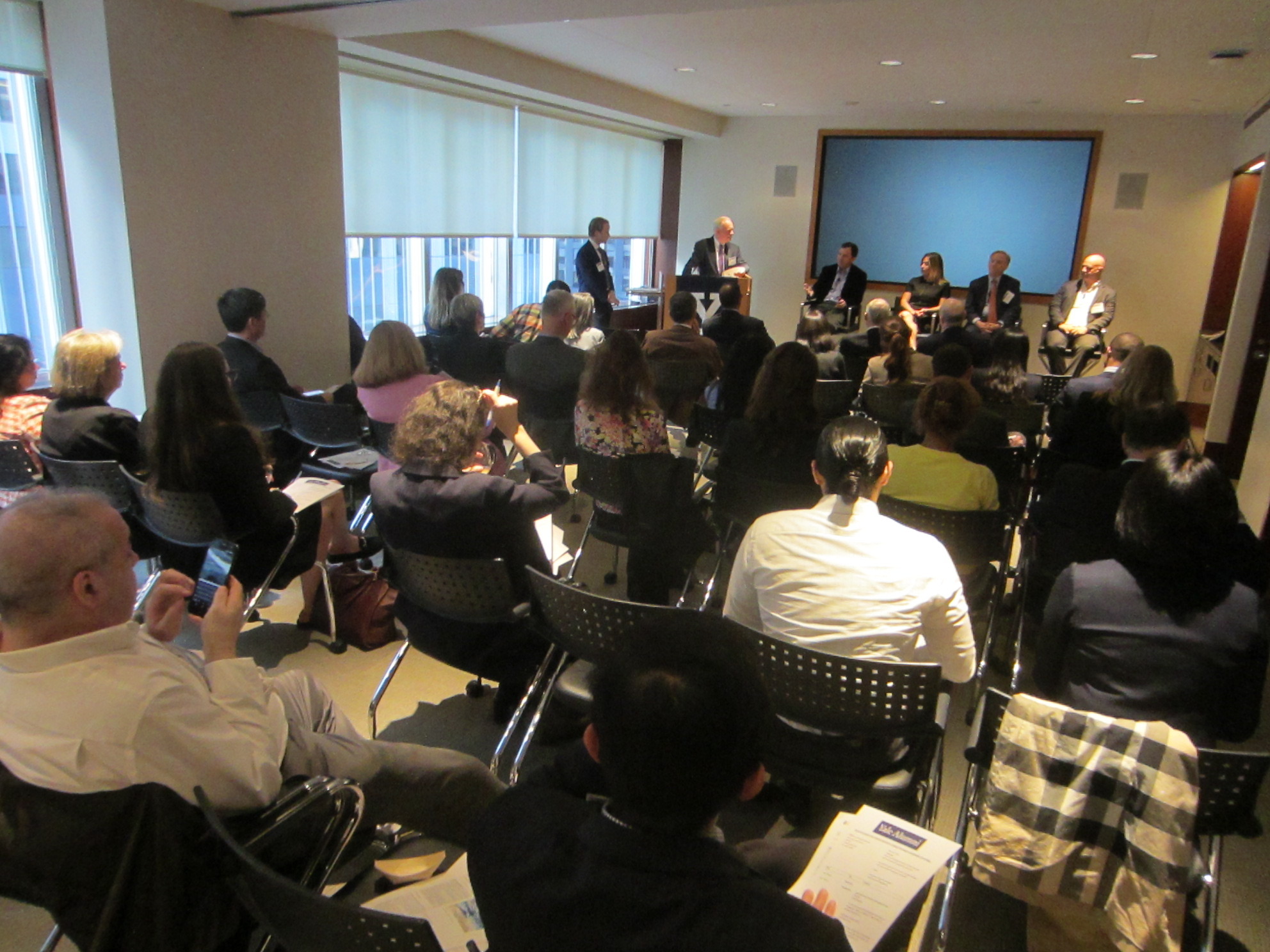 For those that have embraced social investing, the broad integration of ESG (Environmental, Social, and Governance) policies into existing business practices and models can be problematic. Further, achieving positive impact without compromising returns can require a significant outlay of time, commitment, and resources, with the results never guaranteed.
Despite the challenges, there was consensus among the panelists that impact investing is here to stay, and almost certain to gain wider traction as societal pressures and increasing demands by socially conscious consumers compel businesses and firms to take impact investing seriously if they are to ensure their economic survival and remain competitive and profitable.