Yale Alumni College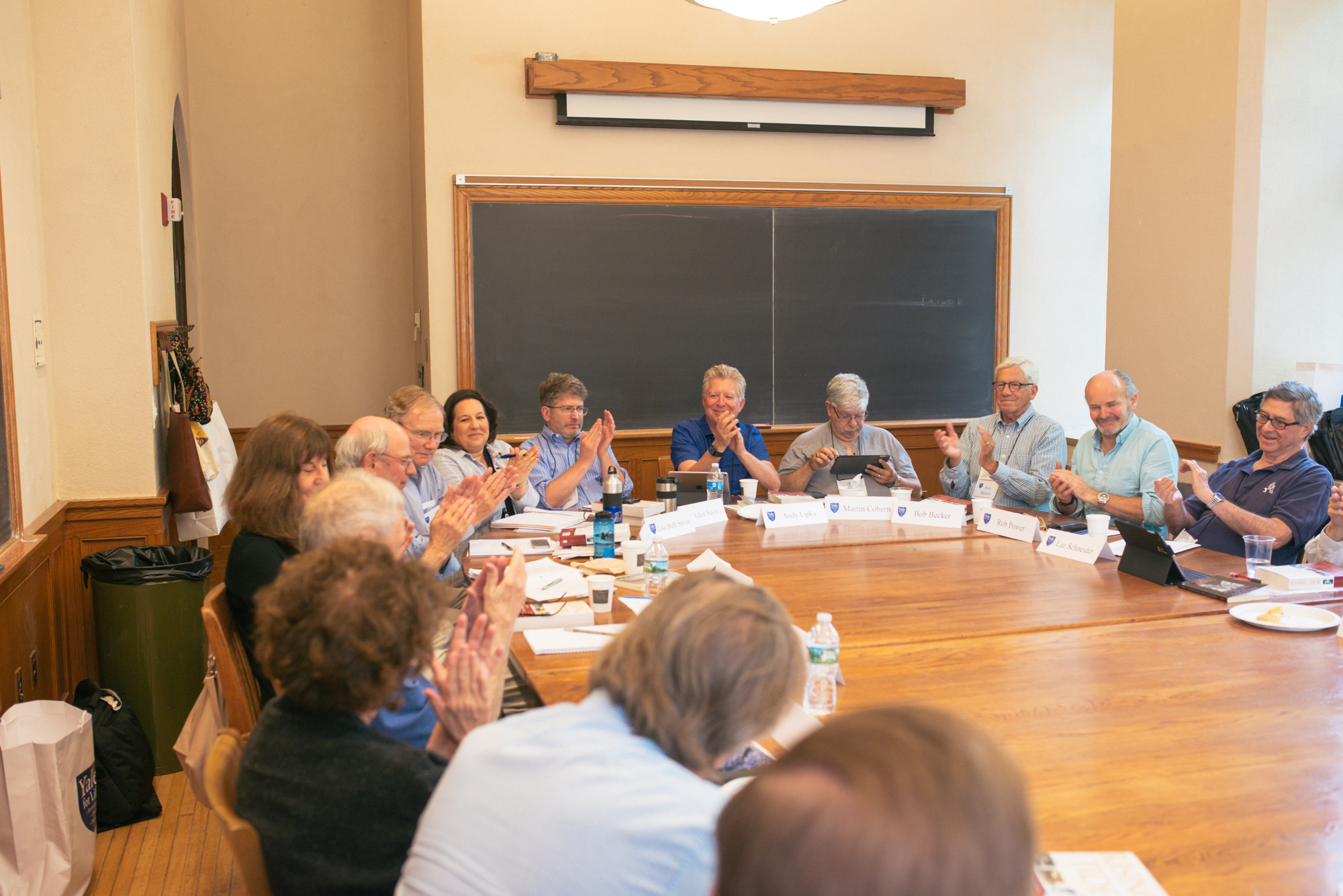 Yale Alumni College (YACOL) offers courses in a variety of locations throughout the U.S. in the fall and spring semesters. This program presents a unique learning environment for Yale alumni, family, and friends, including:
Exceptional faculty (either Yale professors or Yale alumni who teach in the area)

Highly motivated classmates who share a passion for lifelong learning

Small seminar format to encourage participation and discussion, with no more than 25 students per class

Cultural outings with students from all classes to share the learning experience
Since its inception in 2012, Yale Alumni College has welcomed more than 1,000 alumni, family, and friends, and featured more than 100 courses at nine different locations, including Atlanta, New Haven, New York, Princeton, Washington, D.C., and more.
Mission
Yale Alumni College is an educational program that is open to all Yale alumni and your families and friends. This program provides a way for you to reconnect with Yale in a far deeper and more meaningful way – through a seminar setting with the vigor of a Yale classroom and the experience and wisdom of 20 or so fellow scholars.
So whether you want to rediscover a subject from long ago or finally take that course you never had time for while at Yale, Yale Alumni College can offer that opportunity.
We are very gratified by the response of Alumni College participants to the quality of our programs, and for the personal enrichment which these programs provide. Our programs cover a broad range of topics in the humanities, performing arts, social sciences, and the natural and physical sciences, and thereby serve a wide variety of participant interests. We're also delighted with the bonds that participants and faculty members develop. It's exciting to see the spread of these wonderful programs to other venues along the Eastern Seaboard and across the country.
Marv Berenblum '56, Chairman and Founder, Yale Alumni College
Contact Us
To learn more about Yale Alumni College, registration, or course materials, please email Sharon Small, Senior Administrative Assistant, Lifelong Learning and Travel, or call her at 203-436-9213.
Follow us on Facebook at Yale Alumni College.