Join us on June 4 & 5!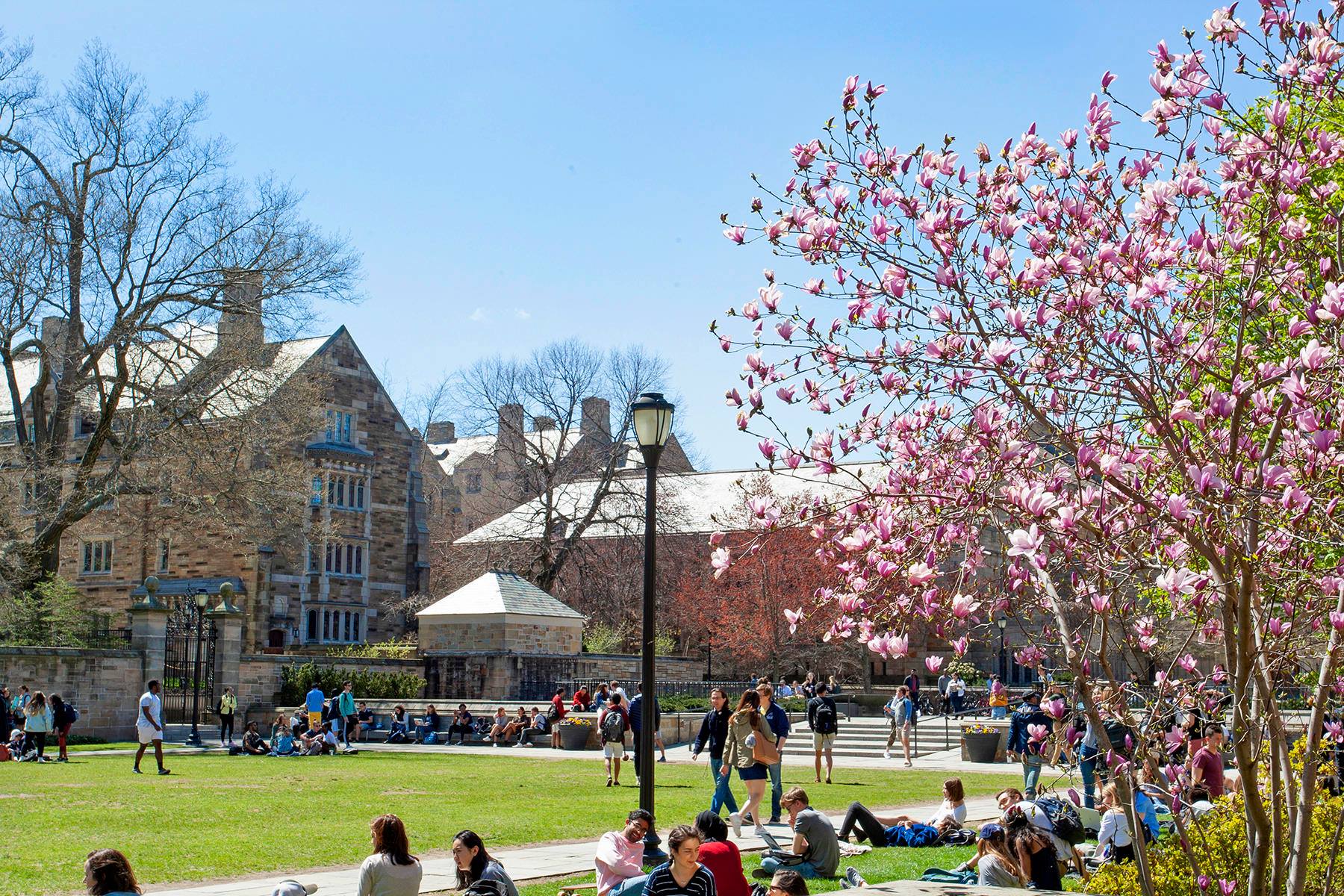 WELCOME!
Dear Classmates, Widows and Friends:
We are excited that Yale will offer a Virtual Reunion on June 4th and 5th this spring that will offer a variety of lectures, tours, receptions, an update from President Salovey, and a musical celebration. And we will have the opportunity to host several special programs for our class each afternoon. This is all at no cost to the class or to you.
On Friday afternoon Yale Professor David Blight will speak to us on "Frederick Douglass and his Relevance Today, followed by classmate and epidemiologist Peter Braun on "COVID-19: Where are We Today?" You will have ample time to ask each speakers questions. 
On Saturday afternoon we will break into small discussion groups led by members of the reunion committee to hopefully give us a chance to visit with classmates as if we were all together on campus.
We will close with a recording of a Duke Ellington concert by John Eaton and a virtual rendition of "Bright College Years."
For our reunion to be a success we NEED YOUR HELP:
1. Many of you responded to our class directory effort, and you will have the book in hand later this spring; but if you change your email address you'll need to inform Alumni Records (alumni.records@yale.edu) so that you can receive future announcements and an invitation to our virtual reunion.
2. Check out our Yale '56 website which will carry up to date information about the reunion and classmates' activities.
We look forward to "seeing" you in June.
Stay well,
For the Committee,
Ray Foote, Reunion Chair
Tersh Boasberg, Program Chair
Ted Robb, Class Secretary
Charlie Cook, Class Treasurer
 
"Friendship Lasts"