A Tradition of Service to Yale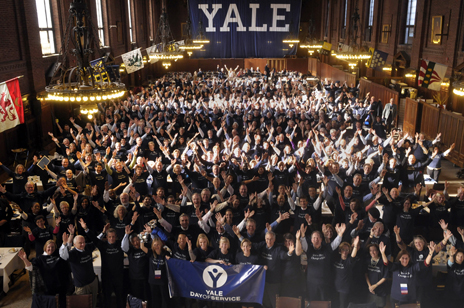 The Yale Alumni Association applauds the dedication and accomplishments of Yale's many volunteers, whether alumni, faculty, or friends of Yale. When volunteers  give of their time and their talent, they demonstrate that the best of Yale can be the best for Yale.
We honor and recognize those individuals and alumni groups whose service stands out, including faculty engaged in alumni programs,  volunteer leaders, and outstanding alumni organizations.