Please join us on June 4 & 5!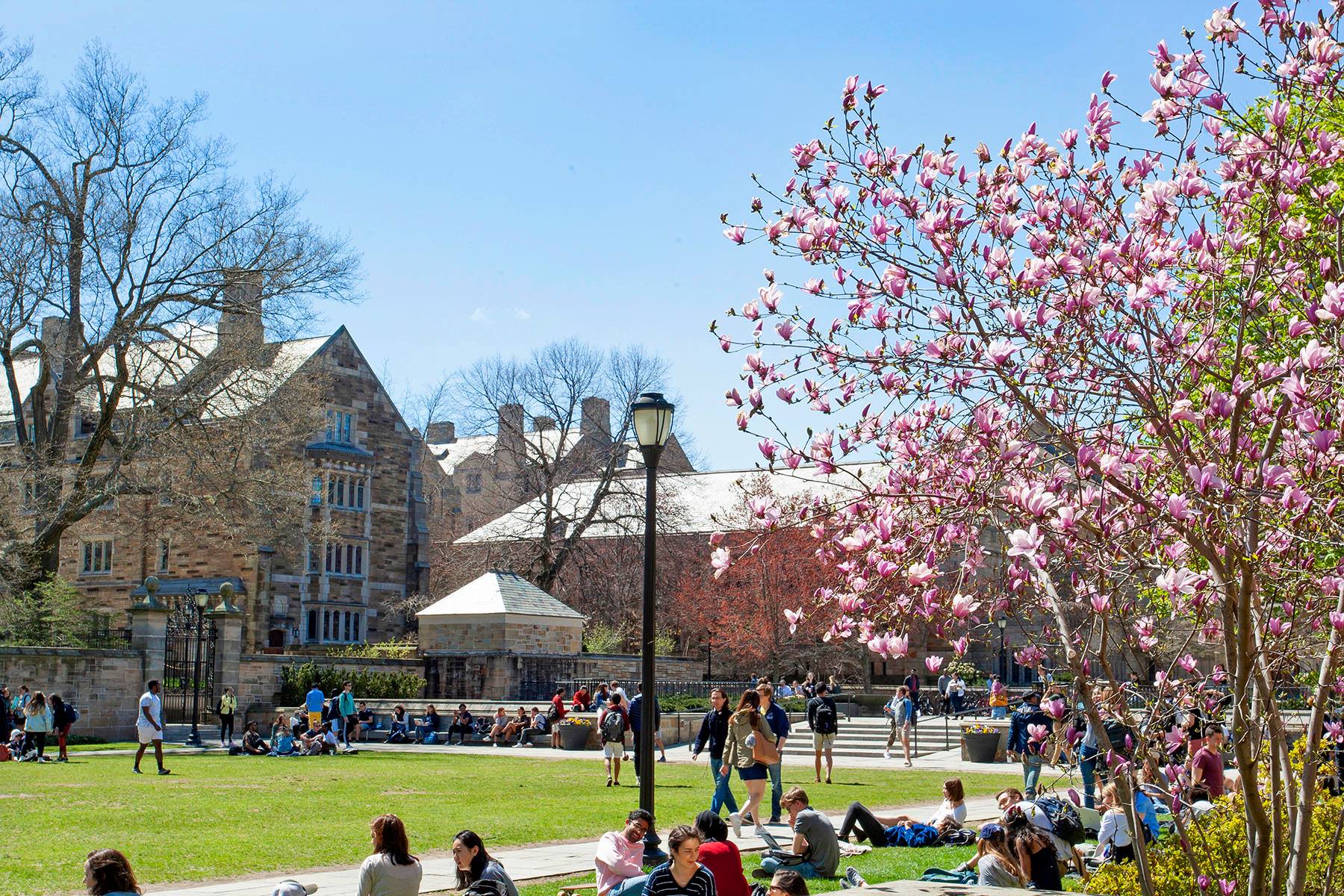 WELCOME!
Dear Classmates, Widows, and Friends:
We are excited to tell you that, with the sponsorship of the YAA, Yale will have Virtual Reunions for 2021. On Friday and Saturday, June 4th and 5th, the YAA will offer a variety of lectures, tours and receptions, as well as an update from President Salovey and a musical celebration in lieu of traditional on-campus gatherings for reunion classes. The Class of 1966 will have the opportunity to host several special programs for our Class each afternoon. This will be at no cost to the Class or to you, and the virtual nature will remove all travel-related expenses and the significant time commitment coming to New Haven places on all participants. Every member of the Yale Class of 1966 can participate as his time and interest allow.
While this is a disappointment for all of us, to help us remember why getting together as a Class, even virtually, is so important, we are enormously pleased to present below a YouTube link premiering our Class Anthem with a synchronized video of our shortest, gladdest years and the decades since arriving in New Haven that Fall of 1962. We thank classmates Damon Baker, Rich Look, and Stephen Billard for this revised time capsule!
Click on the image below!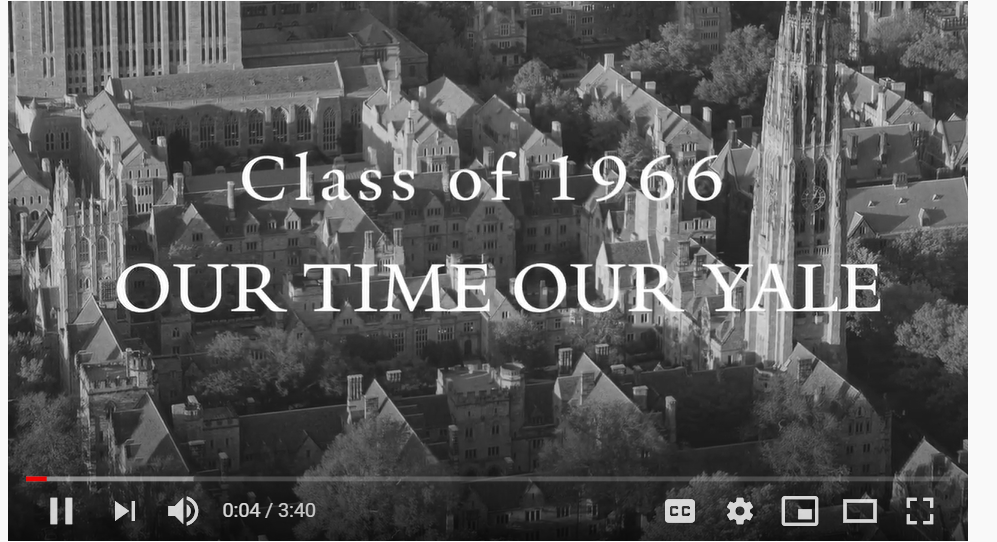 We hope you will listen to the lyrics and watch the video more than once. And then be prepared to respond to subsequent emails about the planning, the programming and the Class-specific events that will comprise our 55th on 4-5 June. We are planning to rejuvenate the Class Website and are already thinking about regional mini-reunions for 2022! Tom Porter and his committee are deep into preparation of the traditional In Memoriam supplement that we plan to send to all of you just prior to the June "gathering."
Disappointed, yes, but 2020 was a bummer in many, many ways. Here's to 2021 and beyond.
Click the link! Think positive, and TEST negative!
For the Class of 1966:
Cary Koplin and Greg Weiss
Reunion Co-Chairs