Charles Eisenstein '89: The More Beautiful World Our Hearts Know Is Possible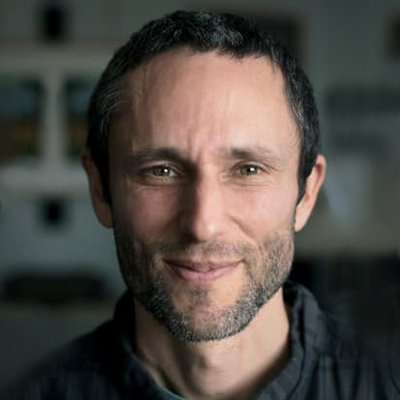 Charles Eisenstein BA '89 is a teacher, speaker, and writer focusing on themes of civilization, consciousness, money, and human cultural evolution. He graduated from Yale with a degree in Mathematics and Philosophy, but he says that his "development of reason and intellect brought me no closer to any truth that I really cared about." As Yalies, we know that we have a mission to make the world a better place. In this virtual event, we'll talk with Charles about coming to that from a place of authenticity and feeling and why we may not want to return to "normal" post-pandemic.
After Yale, he went to Taiwan for nine years, learned Mandarin Chinese, and worked as a translator, at the same time educating himself in Eastern spiritual traditions. Returning to the States, he held short term positions as a construction worker, college instructor, and yoga teacher, but spent most of his time as a stay-at-home dad. During this period into his 30s, he found his professional life increasingly intolerable. Asking himself "What is the origin of the wrongness in the world?" he spent the next four writing The Ascent of Humanity, which initiated a re-ordering of his own world. He would go on to author Sacred Economics, The More Beautiful World Our Hearts Know Is Possible, and Climate — A New Story, as well as numerous essays.
Involved in the Occupy, New Economy, and permaculture movements, Charles' work centers on anti-consumerism, interdependence, and how myth and narrative influence culture, with one of his main goals being an alternative "story of interbeing." In addition to his free podcasts, Charles is a frequent speaker at conferences and workshops. When interviewed by Oprah for her Super Soul Sunday program, he suggested, "Like you might have every mental reason to try really hard to 'make it,' to be a success, to get good grades, to get a good job, to play the game of life as its been offered to us, but there's a rebellion, I think, it's a mutiny of the soul…" What would happen if you realized that you aren't actually doing what you love? How would you transition into a truly meaningful life? What does it really mean to use your gifts to change the world?