Join Home2Home musician Dhyani Heath '18 MusM, violinist, who will be performing once again live from Paris — this time she will be joined by, Eucharis Strings, a string quartet to bring a wonderful work by Joseph Bologne to life! 
They will be joined by Jon Salamon '17 MusM, harpsichordist and co-founder of Home2Home, and Chloe Swindler '19 MusM, to discuss Swindler's research on the music of Joseph Bologne, her trumpet transcription of his sonata for flute and harp in E-flat major, and virtual collaborations during the time of COVID-19.
No Facebook? No problem — join us via Zoom.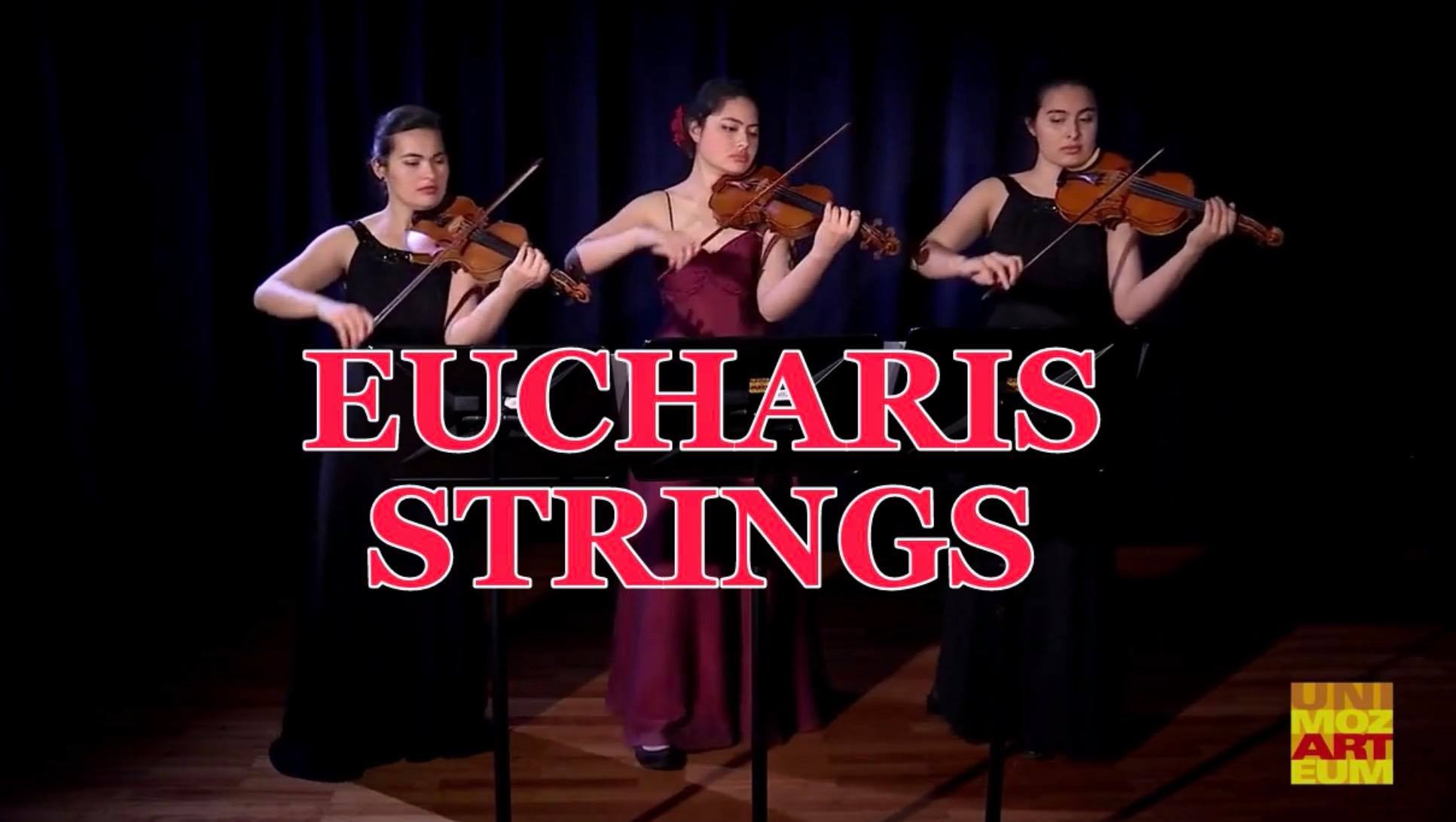 Eucharis Strings, an ensemble dedicated to performing chamber music from around the world, was founded by the Heath sisters in 2020. Regularly collaborating with guest artists such as Paris based cellist Lucia Bistritskaya, they frequently choose to perform lesser known works by female composers and composers of color. Students of the Yale School of Music, the Paris Conservatory, and the Mozarteum University, these talented young women have performed together throughout Europe, Canada, and the USA. 
Chloe Louise Swindler is a Los Angeles-based musician raised in Tucson, Arizona. In addition to being classically trained in trumpet performance, she began playing guitar in her freshman year of high school and has since written more than original fifteen songs. Upon attending Boston University for her Bachelor of Music in trumpet performance, Chloe began to be more interested in jazz music. This led her to performing in various jazz combos as both a trumpeter and a vocalist. In the fall of 2015, she was a part of the both the Royal College of Music Big Band and Swing Band. In January of 2017, the Boston University Dean of Students invited Chloe to perform an original for the annual Dr. Martin Luther King Jr. Celebration. Her thesis work focused on African-American female instrumentalists and her research can be found on the Black Female Instrumentalists Archive. While pursuing her Master of Music at the Yale School of Music, she joined the Yale Big Band on trumpet and was a featured vocalist during the 2018 Spring Concert Series. Since 2018, Chloe has been an Associate Artist with Rodney Marsalis Philadelphia Big Brass. She is currently a Doctoral of Musical Arts student at the University of California Los Angeles.
About the music: Joseph Bologne Chevalier de Saint-Georges was born in 1745 on a plantation on the French Caribbean island of Guadeloupe. His mother was an African slave named Anne Nanon, and his father was the wealthy planter George de Bologne de Saint-Georges. When he was ten years old, Joseph Bologne was brought to Paris where he quickly rose in prominence to become a champion fencer, composer, virtuoso violinist, and conductor of the leading symphony orchestra in Paris, Le Concert de la Loge Olympique. He studied fencing under the Master of Arms, La Boessiére, violin under Leclair, and composition under Gossec. In 1773, Bologne took over Gossec's post.  Despite his many accomplishments, Bologne was never truly accepted in Parisian society and experienced prejudice throughout his career. For example, his 1775 appointment as director of the Paris Opera was revoked because the singers refused to work with a black man.  Bologne was responsible for commissioning Haydn's famous Paris Symphonies, and premiered the works in 1787. Although much of his music has been lost, Bologne composed sonatas, string quartets, seven Sinfonie Concertanti, operas, and much more.