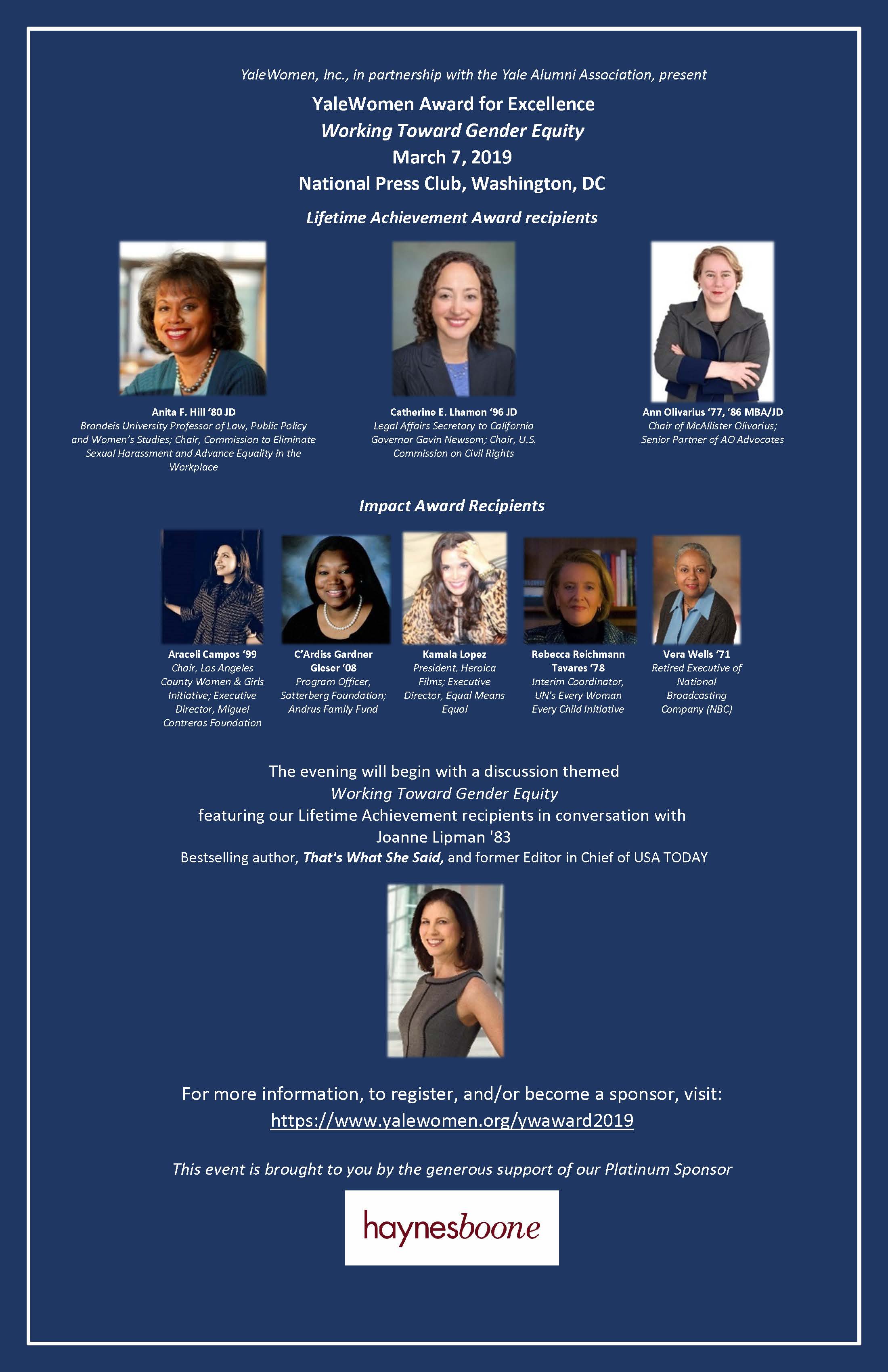 The YaleWomen Award for Excellence Panel and Dinner 2019 will be held at the National Press Club in Washington, D.C., on Thursday, March 7.
Honorees include Lifetime Achievement Award recipients Anita Hill '80 JD, Catherine Lhamon '96 JD, and Ann Olivarius '77, '86 JD/MBA, and Impact Award recipients Araceli Campos '99, C'Ardiss Gardner Gleser '08, Kamala Lopez, Rebecca Reichman Tavares '78, and Vera Wells '71.
The evening will begin with a panel discussion featuring Hill, Lhamon, and Olivarius moderated by former USA Today Editor in Chief Joanne Lipman '83.