New YaleMail Storage Information
As a result of recent changes to Google's storage policy for higher education domains, YaleMail (@aya.yale.edu) accounts will be subject to a storage limit starting in 2024. 
 
You will keep your current YaleMail account, and there are steps you can take now to prepare for this change and not lose any important data you may have stored in your account.
Here are the basics:
You can keep your current YaleMail alumni Gmail account.
YaleMail storage will be capped at 5GB for all accounts by March 1, 2024. (New accounts created on or after March 9, 2023 will be limited to 5GB from the beginning.).This includes all storage.
Info Accordions
Check how much Google storage you are using. Go to the Drive Storage section of your YaleMail account to see your current storage amount. 
If you have less than 5GB of data in your YaleMail account right now, there's nothing you need to do! We'll apply the 5GB cap on March 1, 2024. As long as your YaleMail storage usage stays below 5GB, you won't need to reduce your storage further.
If you have more than 5GB of data in your account right now, we'll add a 5GB cap on March 1, 2024. You will have until March 1, 2024, to reduce your storage down to the 5GB limit. 
You can begin moving your stored content now. Here are some resources to help:
Google provides information about how to free up storage space here, including deleting large files and permanently deleting emails in your Spam folder. 
 
Your current storage can be viewed in the Drive Storage section of your Yale Google account. You may need to sign into your YaleMail account. If you have another Google account, such as a personal account, make sure you're looking at the Drive Storage page for your YaleMail account by clicking your profile icon in the upper right.
You can create a shared drive and move over files. Please review what you need to know about moving files to a shared drive.
As of March 1, 2023, all new accounts will be limited to 5GB of data. 
No, this change is affecting all colleges and universities using Google for higher education accounts. In early 2021, Google announced it was ending the free unlimited storage it had offered higher education accounts (see under "Introducing a new storage policy"). Each institution will now be charged for any storage above a standard allotment.
Based on this new model, Yale has determined that it can support 5GB of data for each YaleMail account moving forward. 
Data will not be deleted, but you will not  be able to store new files in Google Drive or new photos in Google Photos. You will still be able to send and receive emails, but will not have additional storage.
Yale is currently reviewing processes and will be announcing additional measures and restrictions for those over the data cap at a future date. 
Unfortunately, this is not an option with a Google for Education account.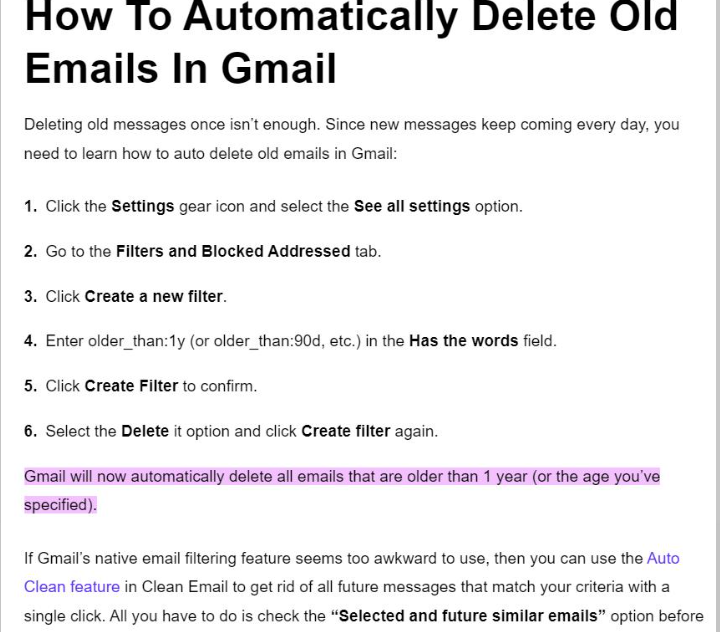 If you have a large number of files, photos and videos, you could purchase an external hard drive or pursue other online storage options. The majority of external hard drives are under $100 and can hold up to 5TB (terabytes) of storage.
Migrate your data directly to a personal account, using the Google Outlook Migration tool.https://tools.google.com/dlpage/gsmmo
Google's new pricing policy for higher education accounts provides a set amount of pooled storage to each institution at no charge regardless of how many users are in the school's domain. Due to the size of Yale's user base and planning for growth as students graduate, for Yale to provide 5GB requires paying a significant amount to Google for additional storage above the set amount of free pooled storage. Anything above 5GB of storage is unsustainable for the University.
Shared files are counted only for the file owner's storage, not for the users the file is shared with.
Yes, if that email is received by you within your YaleMail account then it will be counted against the storage.
General Information
Info Accordions
YaleMail is a service for alumni on the Google Workspace for Education platform, offering free, fully-functional, Yale-branded Gmail accounts. To learn more about Google Workspace for Education and its enhancements and updates, please view their help forum.

Please complete this form for inquiries related to Virtual Yale Station account holders who need assistance with their YaleMail email account.
YaleMail replaced the former forwarding service, known as Virtual Yale Station (VYS), in February 2016. All active VYS accounts were transferred to YaleMail at that time. Alumni who have not yet activated their YaleMail account should contact us for assistance.
With the transition, your @aya.yale.edu address became a fully functioning Gmail account, hosted by G Suite for Education. In other words, the @aya.yale.edu email address you had previously remains the same. There is no need to update friends and subscriptions with a different email address.
Account Activation & Setup
Info Accordions
If requesting a new YaleMail account, please log into your profile within the alumni online directory and go to the YaleMail tab at the bottom of your profile page. Click the Edit button on the right, and follow the instructions on the next screen. NOTE: You will need to provide another email address (personal email address other than @yale.edu) to which the Google activation instructions and a temporary password will be sent.

Please complete this form for assistance with your YaleMail (formerly Virtual Yale Station) email account.
Read the instructions carefully in the Google activation email message you received. Go to the following page: https://admin.google.com/aya.yale.edu
Current Google/Gmail Users:
If you have a current Google/Gmail account(s), you will need to sign out in order to activate the new YaleMail account.
You may need to select Add a New Account if you have Google/Gmail account(s). Use your full @aya.yale.edu address and select Next.
Enter the temporary password sent to you in the Google activation email. If you do not have access to that email, contact aya@yale.edu. Create and confirm your new password.
If you get to a screen which instructs you to select either an Organizational Google Apps Account or Individual Google account select the Organizational Google apps account. From there, enter your temporary password and select Sign In. 
If you receive one of the following messages when trying to log in, please select the "sign into one of the existing accounts", enter your @aya.yale.edu, select Next, enter your temporary password: You need to use a Google Apps account to log into Google Admin Console. You are trying to access Google Admin of aya.yale.edu but you do not have a valid logged in account for it.  Sign into one of the existing accounts for aya.yale.edu.
If you would like your YaleMail messages to be forwarded to another email address, Gmail allows for forwarding set up. Please read the instructions at the Gmail help page or view a short video.
YaleMail is a G Suite for Education service which is a subset of G Suite for Work.
If the option is available on screen, please select "add an account" and proceed to enter your @aya.yale.edu email address and password.
If you do not see "add an account" but have a "learn more" option, please select the "learn more" at which point, you should have the "add an account" option to select.
Yes, you can easily forward emails sent to your @aya.yale.edu account to any address you choose. FYI for VYS users: Google requires that each YaleMail user set up email forwarding individually, so Yale was not able to set it up on behalf of alumni when creating the new accounts. To set up your new YaleMail account to forward your emails, please follow the instructions from this Gmail help page.
Open the Gmail account that you want to forward from.
At the top right, click the gear Select Settings.
Select the Forwarding and POP/IMAP tab.
Click Add a forwarding address in the "Forwarding" section.
Enter the email address you want to forward to.
For your security, we'll send a verification email to that address. Open your other email account and find the confirmation message from the Gmail team. If you're having trouble finding it, check your Spam folder.
Click the verification link in that email.
Back in your Gmail account, reload the page in your web browser
On the same Forwarding and POP/IMAP page in Settings, check that Forward a copy of incoming mail is selected and your email address is in the drop-down menu.
In the second drop-down menu, choose what you want Gmail to do with your messages after they're forwarded, such as keep Gmail's copy in the Inbox (recommended) or archive Gmail's copy.
Click Save Changes at the bottom of the page.
The YAA staff is happy to assist with setting up your YaleMail account. We will also set up forwarding if you'd like! Please complete this form to get started.
If you would like to have the ability to reset your own password, you will need to set up a recovery method when you log into your account.  The recovery method can be set up under My Account → Sign-In & Security → Signing in to Google → Recovery Method and select which method you want to set up.
Adding a recovery email and/or phone to your account is highly recommended to ensure you can get back into your YaleMail if you forget your password or you are locked out of your account for another reason. 
Watch this quick video for assistance.
For complete instructions on setting up a recovery email or phone number, please refer to the Google Help Guide.
Two-step verification is a process that involves two authentication methods performed one after the other to verify that the person requesting access is who they are declared to be.  A recovery email and/or phone number allows you to reset your password if you lose access to your account.
About Google Workspace for Education
Info Accordions
As a result of recent changes to Google's storage policy for all higher education domains, YaleMail (aya.yale.edu) accounts will be subject to a storage limit of 5GB (gigabytes) starting in March 2024. 
The Yale Alumni Association is sending this update to all YaleMail account holders, to all current email addresses on file with the university, to ensure that you are informed of the upcoming change. 
The majority of YaleMail users will be unaffected by this change and notice no difference, but for those who are currently over the storage limit, there are steps you can take now to prepare.
To use the YaleMail service, which provides a branded @aya.yale.edu address, you will need to have a YaleMail Gmail account.
If you used the Virtual Yale Station forwarding service prior to 2016, we created a YaleMail account for you when the service was migrated in February 2016. If you do not wish to use YaleMail, please complete this form and let us know you would like us to deactivate your @aya.yale.edu address.
Google's public Gmail service and G Suite for Education both run on the same infrastructure. However, G Suite is a separate offering that provides additional security and privacy controls for education, work, and government customers. G Suite for Education services do not collect or use your individual data for advertising purposes or to create ad profiles. Google will never sell or share your personal information.
Please see the G Suite for Education Privacy Notice here, and the Yale Online Alumni Community & YaleMail Privacy Policy here. You may also wish to review the G Suite FAQs.
Yale successfully implemented Google Apps for Education accounts for Yale College students (known as EliApps) in 2011. As old infrastructure has been replaced, students in some professional schools and faculty in some departments/schools have also moved to EliApps.
Based on this success and other benchmarking, YAA determined that G Suite for Education was the best option to replace the Virtual Yale Station forwarding service when it was decommissioned by the vendor in 2016.
YaleMail Communications
Info Accordions
Student Email Accounts
Info Accordions
If you are not currently enrolled or employed at Yale, Yale Information Technology Services (ITS) will deactivate your @yale.edu email one year from graduation. Make sure to migrate or archive any email and data you need from your yale.edu account before then. For more information on migrating your email, please visit the IT student technology site.