Before leaving Yale last Sunday, I made it a point to take photographs of my favorite views of campus, given that I'm not sure exactly when I'll be able to return next to see them.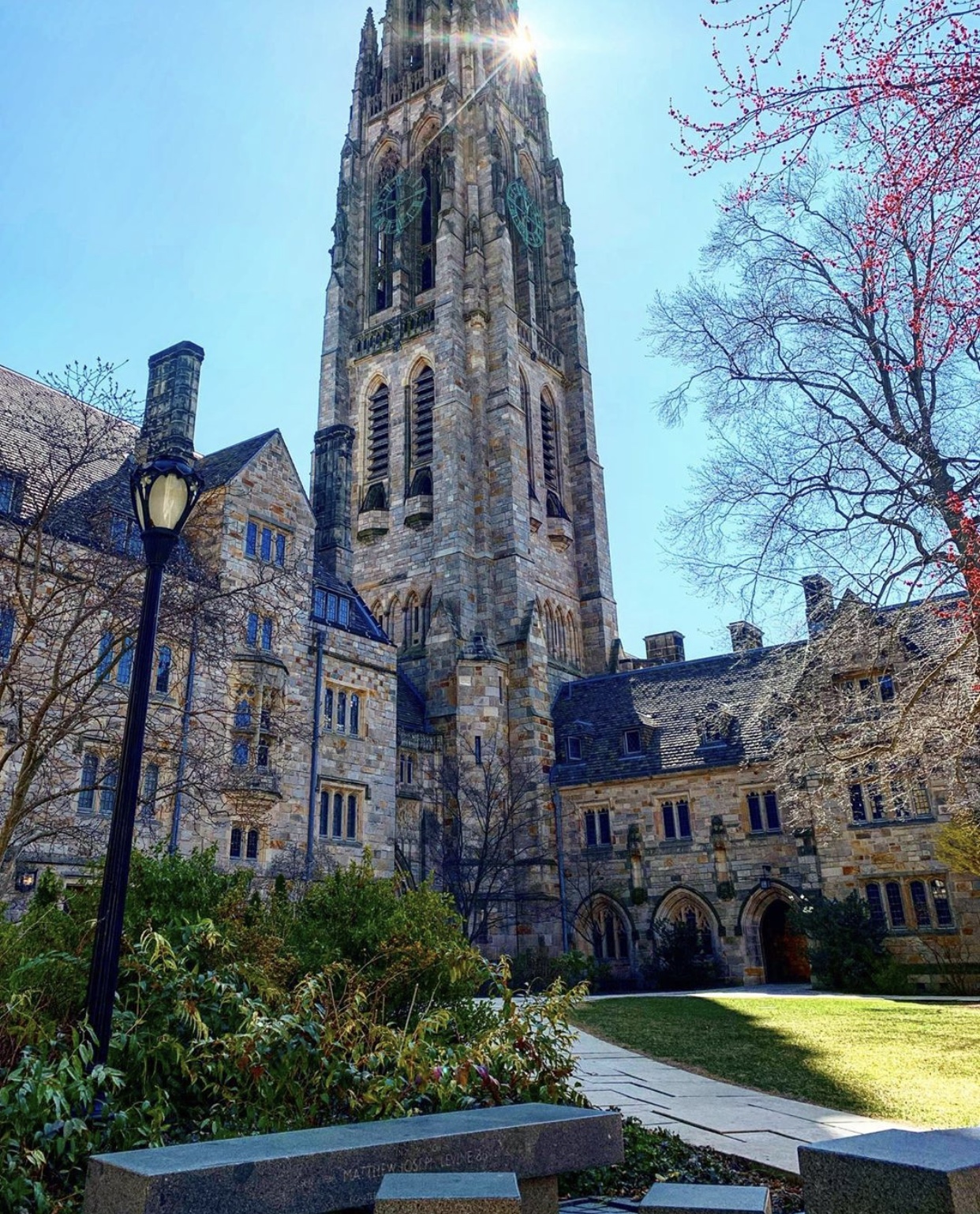 First is a view of Harkness Tower from the inner courtyard of Branford College. Harkness Tower was the first monument I felt the need to capture because it reminds me fondly of my time spent living on Old Campus with my other first-year classmates. Every time I'd hear Harkness ring, I knew I was close to home (my dorm room) and I'd smile. 
It's no secret that Yale is beautiful and that it's home to some of the most impressive architectural design of any university in the world. However, one of the things that stood out most to me as a student was the extreme attention to detail the architects paid in designing parts of the university that may never be seen or appreciated by the masses that come to tour campus. One of these precious architectural gems that always made me smile was the Y placed delicately in the center of Branford's entryway door.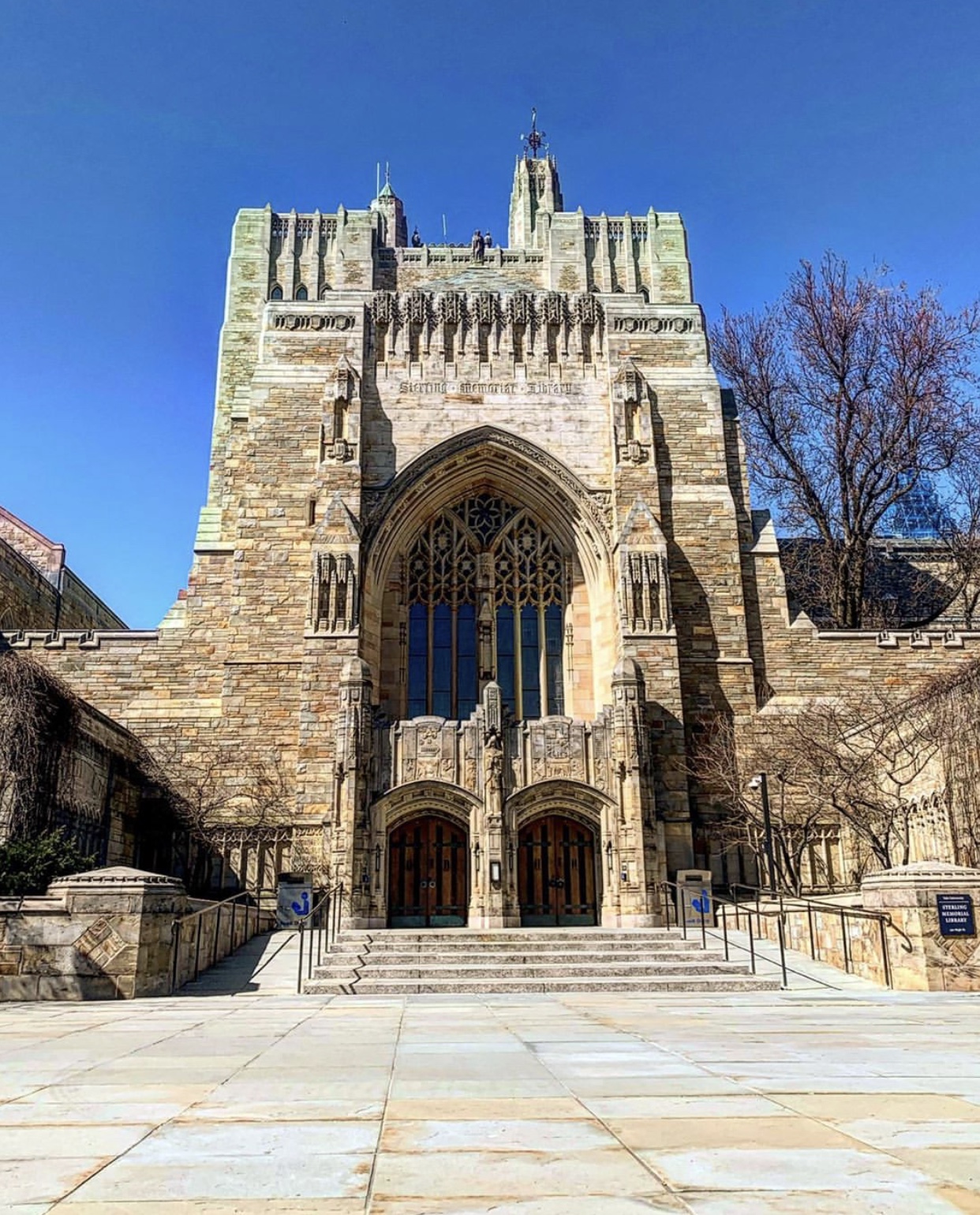 Sterling Memorial Library sits majestically in the heart of campus. It's without a doubt our most famous, and arguably our most beautiful, library. One of the things that makes Sterling so unique aside from its beauty is that it provides various types of study environments reflective of the diverse needs of the student body. I remember the first time I studied in the music library and my first time visiting the stacks. Aside from my quiet nights studying in Sterling, I also fondly recall my first time listening to the Whiffenpoofs perform their traditional concert during finals period here.