What do Grand Canyon National Park, a Venetian gondola, and a laundromat in Taiwan have in common? They've all served as backdrops for photos of the now-famous "9Y4 bag." 
Earlier this year, the Yale Class of 1994 celebrated their 25th reunion by creating an inclusive and appreciative environment with their peers. Among the takeaways from the weekend was a durable canvas tote with 9Y4 printed in Yale blue. The spirit of reunion weekend lived on within the Class of '94's Facebook group as classmates shared images of summer activities and travel near and far, always with a 9Y4 tote bag in view. And the "Summer of the Bag" came to be. 
We've interviewed Elizabeth Terry '94 and Emily Fox '94, co-chairs of their 25th reunion committee, to find out what inspired them, what they've learned, and how a tote bag could connect classmates like never before.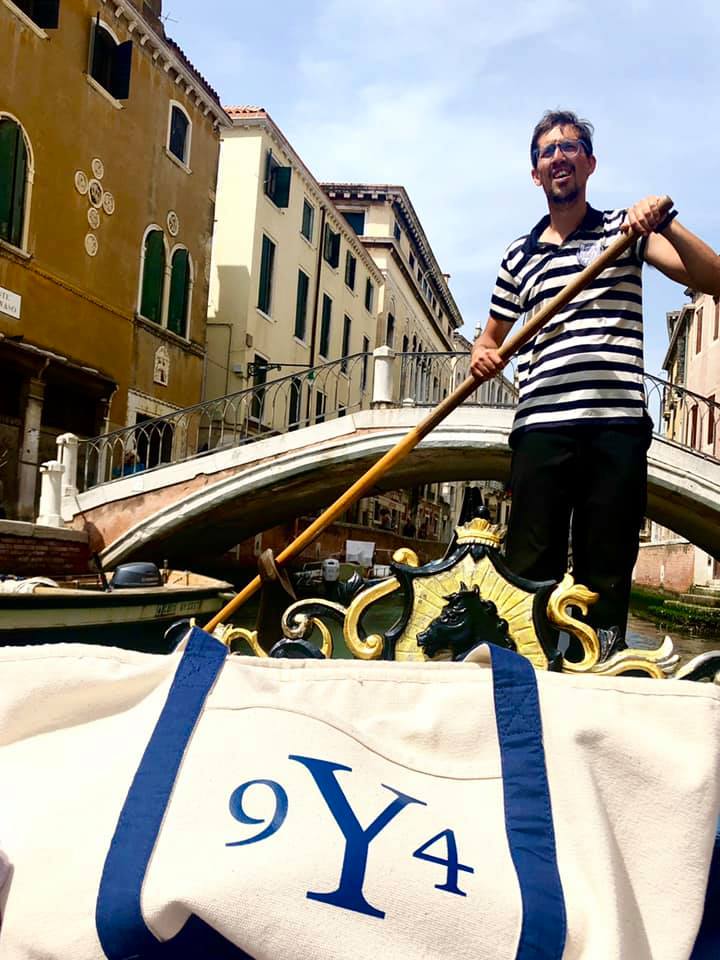 What were the souvenirs given to classmates at your 25th reunion in May and what inspired those choices?   
Elizabeth Terry: Classmates got two souvenirs: a tote bag and a mini journal. Emily and I were co-chairs on our 20th reunion as well, so we knew good swag was a priority for both of us. We also have very compatible taste. The journal was my idea. I was inspired by the gratitude journals assigned in the mega-popular Yale lecture class on the psychology of happiness. Emily suggested tote bag. Fortunately we could get both within our budget!
Emily Fox: I have a very impressive tote bag collection and wanted to add to it. The older you get, the more you tote, I guess? People LOVED the bag. It became the accessory du jour during reunion weekend. I thought the best thing about it, besides the logo, was that it zippered closed. You should never underestimate how important it is to keep your things from spilling all over the place.
What sparked the idea for the "Summer of the Bag"?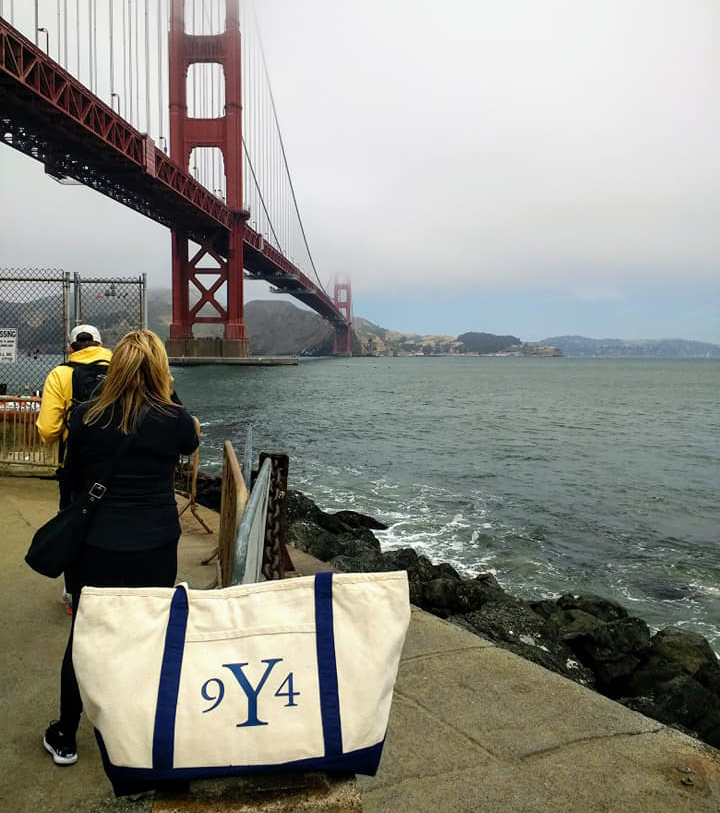 ET: During and immediately after the reunion, engagement on our Facebook page skyrocketed. People shared tons of photos, classmates who couldn't be there posted questions and requests, etc. Emily had told me she'd heard some people in the class of '96 had been tagging their class Instagram account in photos of their souvenir bag after their 20th reunion, so we did a few ourselves to see if it would take off — but I never would have imagined so many classmates would participate. More than 300 bag photos were shared!
EF: It became like the Where's Waldo of the Class of '94. Some people shared photos of the bag in exotic locales all over the world, and some were just like, "Here is the bag in the back seat of my car in my driveway, full of laundry and empty candy wrappers." The juxtaposition of the extraordinary and the quotidian was really fun.