Early on a cool and cloudy August morning, 11 former Yale Swimmers huddled together in a parking lot in Bozeman, Montana, waiting to begin a 90-minute drive through the mountains and valleys to Cameron, Montana. We were assembled to celebrate the life of our friend and teammate Alex Diekmann '85, who passed away in February 2016. 
Alex's accomplishments in the pool paled in comparison to his work as a conservationist, where he helped protect more than 100,000 acres of land from development while working for The Trust for Public Land. After his death, Montana's bipartisan congressional delegation proposed a bill to honor Alex's commitment and service to protecting land in the state of Montana. The bill officially designated a nearly 10,000-foot peak in Montana as Alex Diekmann Peak. It was passed by both chambers of the United States Congress and was signed into law by the president on January 31, 2018.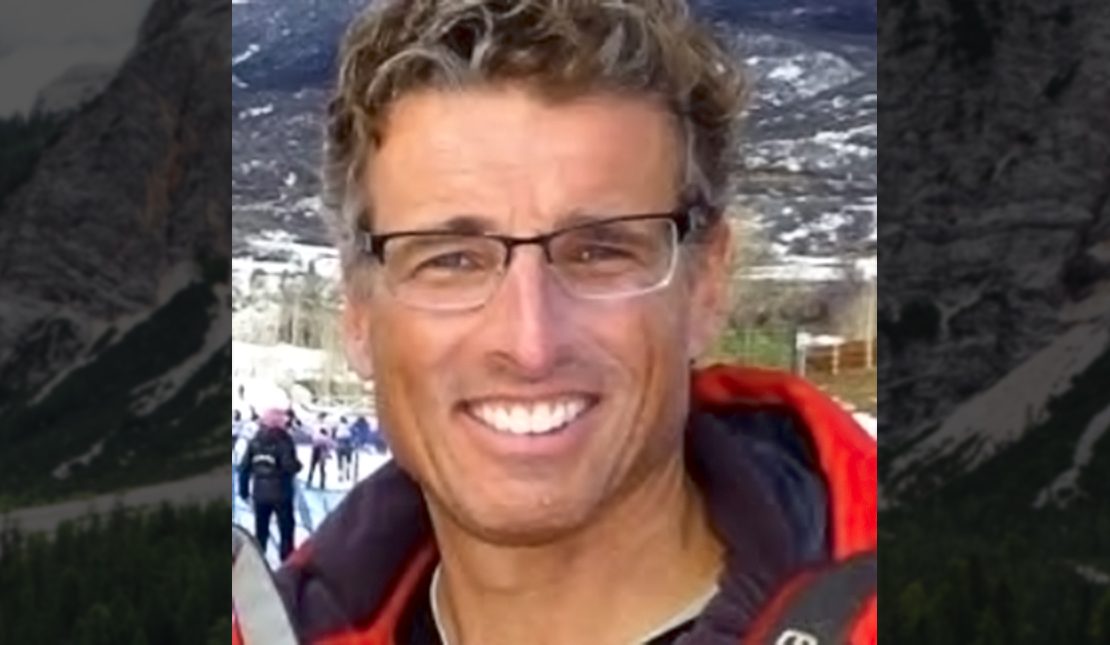 Shortly after the bill was signed, Mark Loftis '83 and Jason Green '85 began working with Alex's wife, Lisa '85, '92 MES, to plan a climb of Alex Diekmann Peak. The temptation to celebrate Alex's legacy on his birthday, February 10, was wisely ignored, and instead the group gathered the weekend of August 10, his half birthday, when hiking conditions would be more conducive for people familiar with exercising in water rather than on ice and snow. 
We knew in advance that this ascent would be a challenge for even the fittest members of the group. Fortunately, we had help from some Yale graduates familiar with the local terrain. Alex Diekmann Peak abuts the land of Sun Ranch, which is owned in part by Chip Goodyear '80, a member of the lightweight crew during his days at Yale. Chip graciously volunteered to let us begin the climb from the ranch. Chip's son Charlie '16, and his sister Molly '93 MES also joined us for the ascent.
Encountering grizzly bears was a real possibility, and each hiker received a can of bear spray when we arrived at the cabin that would be the base camp for the climb. Indeed, the ranch manager shared with us that it was a record year for bears in the area and that the local population included a mother grizzly and her three cubs. We also learned that most of this hike would be spent "bush whacking" – i.e., there was no trail. Charlie's and Chip's knowledge of the terrain would end up being critical to the success of the climb and, combined with their attention to safety, provided some calming reassurance for the group.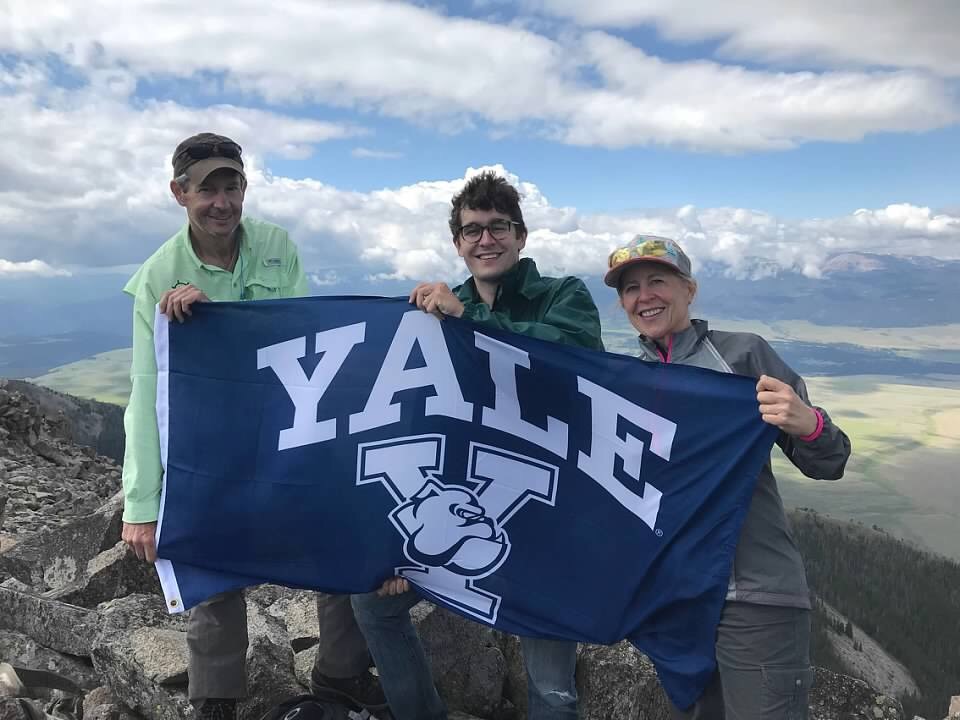 The more than six-hour excursion on the mountain was what one participant called an assault rather than a hike. Obstacles included rolling boulders, an average incline of approximately 20 percent, sharp and slippery rocks, and rapid altitude change. Sightings of fresh bear scat added some background stress to the already imposing challenges. We were motivated by a steady stream of good-natured ribbing, conversation and, most importantly, the knowledge that by having the Yale Swimming family and the Yale family together to honor Alex we could, and would, make it to the summit of Alex Diekmann Peak.
The hike included forests, meadows, and a steep ridge line. The final 1,000 feet to the summit was spent scrambling and crawling over massive rocks. The sounds of exultation when the first group reached the peak inspired others to the summit, and the views were breathtaking.
Alex's brother-in-law read us a moving message from Alex's mother thanking us for honoring Alex in such a fitting way. We also saw literally and figuratively the meaning of the lyric "the higher you climb, the more you see." We saw teammates from 1983 to 1987 come together as one and Yalies from 1980 to 2016 sharing in the joy of the climb. And we all saw, felt, and appreciated how Alex had brought us all together to celebrate his life and our friendships more than 30 years after our time together at Yale.
The descent was treacherous and steep, and the exultation from reaching the peak quickly gave way to exhaustion. Fortunately, our support for each other in and out of the pool hadn't wavered in the passing decades. We helped each other navigate steep and tricky terrain and offered words of encouragement to those struggling to keep up with the group. And we were all rewarded with a spectacular lunch that Chip and his family had waiting for us at base camp.
By that time, the stories about our day celebrating Alex had already begun. And like the many stories of our college adventures together, the events of that day will be shared, embellished, and recounted for years to come.
***
Climbers pictured in the photo above: First Row: Scott Brown '84, Dave Franklin '83, Matt Meade '87, Jason Green '85; Second Row: Mark Loftis '83, Dave Andriole '86, Todd Kaplan '86, Scott Dickinson '85, John Rogers '83