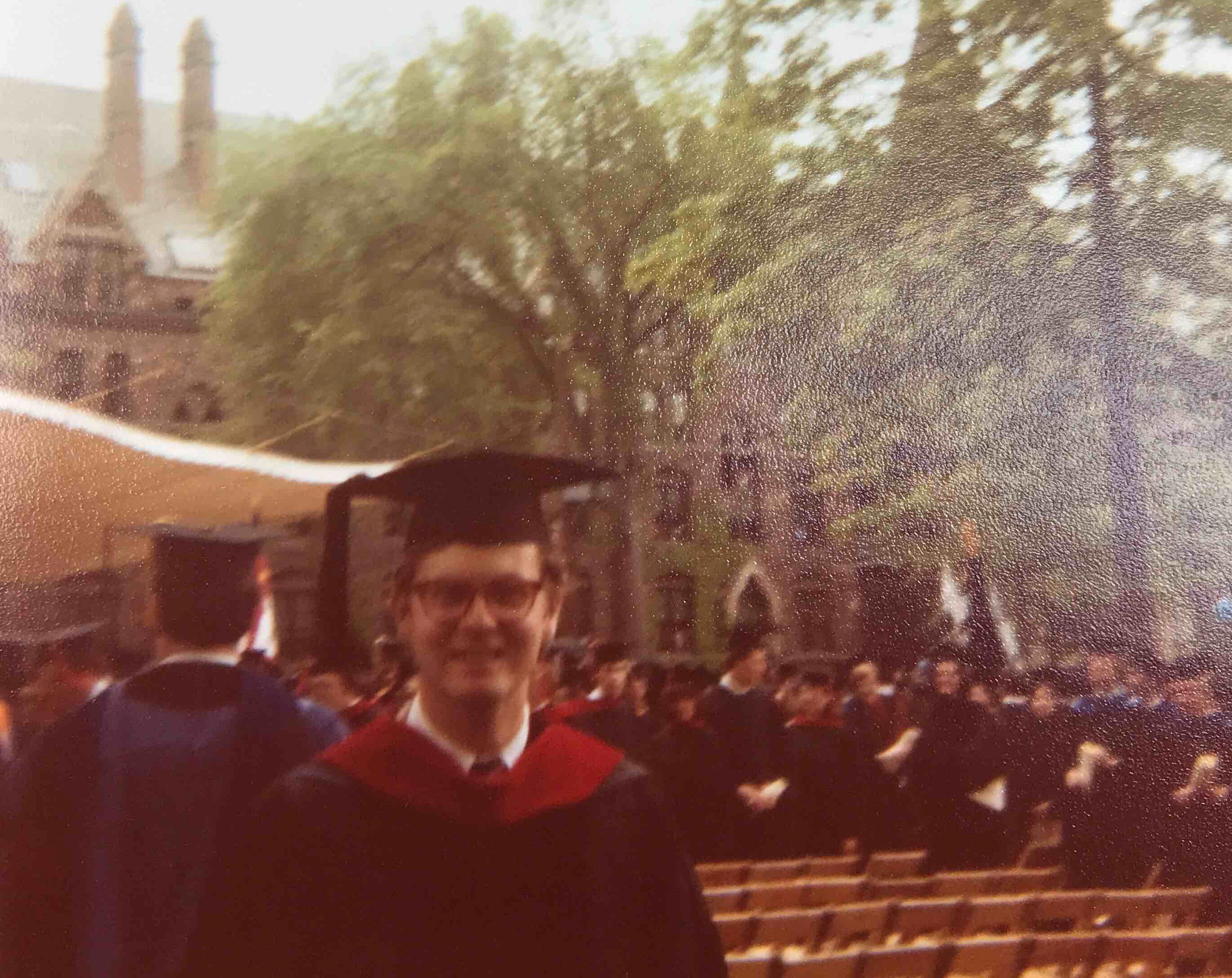 On Graduation Day, May 25, 1979, I was walking to the Old Campus with classmates from the Divinity School. As we were passing the School of Forestry, someone noticed I did not have my mortarboard. Panic flashed across my face. Seeking to be helpful, someone suggested I go into Woodbridge Hall to inquire if an extra mortarboard might be found.
Upon entering the first floor of Woodbridge, I found people scurrying around. I hesitated to make known my need, but soon enough a kind person approached and asked how I might be helped. I explained my situation and my need. I was instructed to go down one floor. I did, and I ran into another large and busy gathering of people. I looked around the room seeking to catch someone's attention. In a moment, a gentleman came up to me and said, "Let me help you," I did not recognize the gentleman who offered his assistance. I explained my need for a mortarboard. He told me to wait where I was. In no time, he returned with a mortarboard in hand.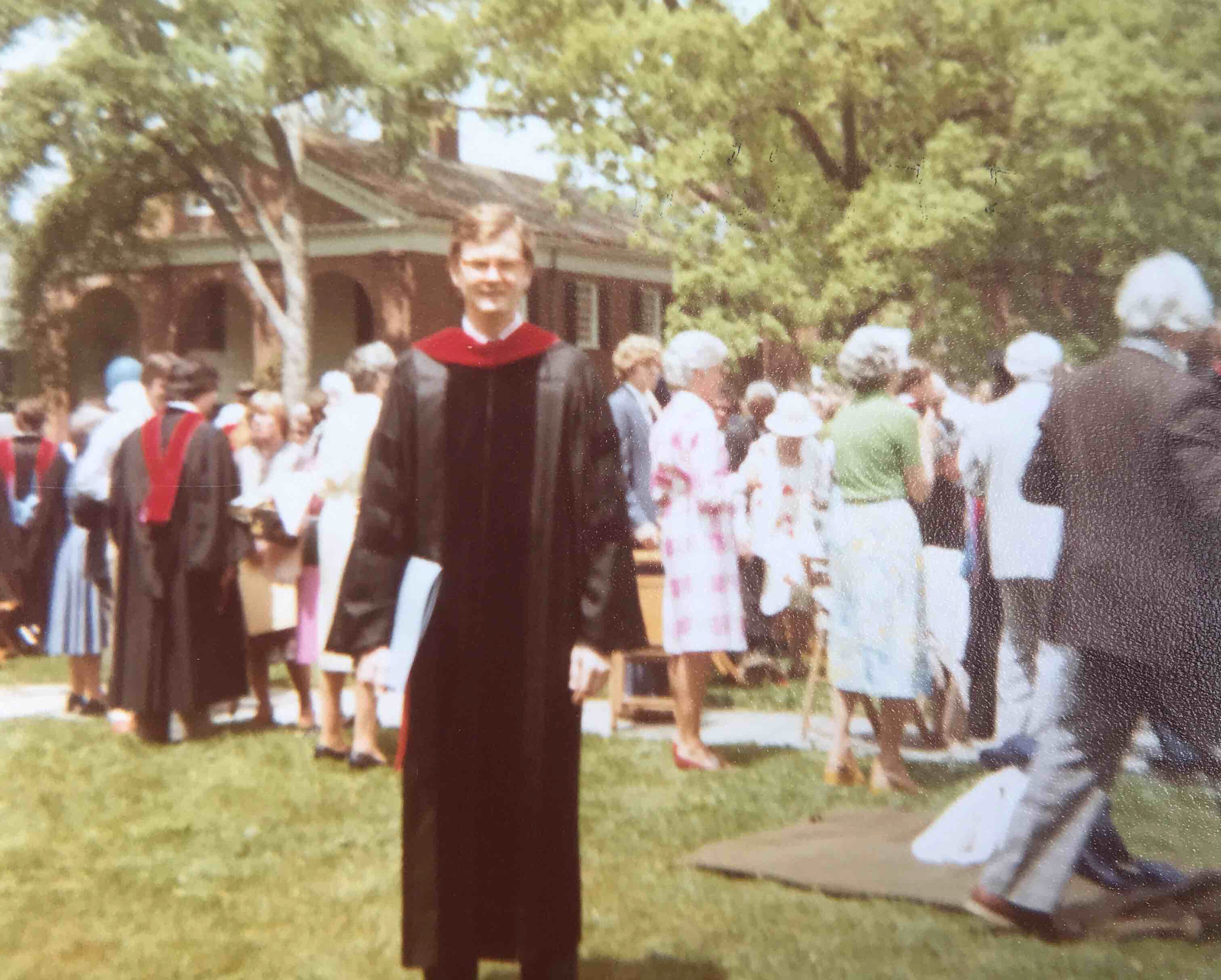 Later on, at the commencement exercises, I would have the "dots" connected for me. The gentleman who helped me was Mikhail Baryshnikov (honorary degree recipient). With replacement mortarboard in hand, I went to a mirror for adjustment. In front of the mirror stood a woman humming to herself. That woman, I would come to learn, was Leontyne Price (honorary degree recipient).
Later that day, after commencement exercises downtown and at the Divinity School, I mentioned to my family how my Graduation Day had begun and how I was helped through the kindness of a "stranger." The recounting of what had transpired evoked from my family great interest and no shortage of laughter and comment.
Since that Graduation Day of 1979, I have retold my story during more than one commencement season, a story that has made for a memorable 40-year recollection, especially when the subject turns to mortarboards.
***
The Rev. Dr. Augustus E. Succop III is the pastor at the Quail Hollow Presbyterian Church in Charlotte, North Carolina.