1stGenYale, a shared interest group of the Yale Alumni Association that is hosting its second conference on April 29, 2023, focuses on the needs and interests of first-generation, low-income students and alumni.
Barb Protacio '81 was the first person in her family to go to college, but she didn't consider that fact a defining part of her identity until she decided to attend a conference for first-generation and low-income Yale University alumni several years ago.
Hosted in 2018 by a then-relatively new Yale Alumni Association shared interest group called 1stGenYale, a home for Yalies who are from low-income backgrounds or the first in their family to attend college or graduate school, the conference attracted more than 240 students and alumni from across the country.
Protacio found the experience "uplifting."
"Before that conference, I hadn't really recognized how being first gen affected my experiences," she recalls. "I realized, 'This is part of me.' I was interested in finding out what that community was."
She wasn't alone. Since 1stGenYale was founded by Lise P. Chapman '81 MBA in 2016, the group has grown exponentially, as have on-campus resources for the so-called FGLI (first-generation, low-income) community at Yale. When 1stGenYale published its first annual report at the end of 2019, it had served more than 1,400 alumni and students with its events and programming. That number has since grown to more than 5,000. The 2018 conference Protacio attended featured four panel talks with four total FGLI alumni speakers; when 1stGenYale hosts its second conference, which Protacio is helping organize as a vice president of the group, there will be four keynote speakers and 14 panels with four alumni speakers each.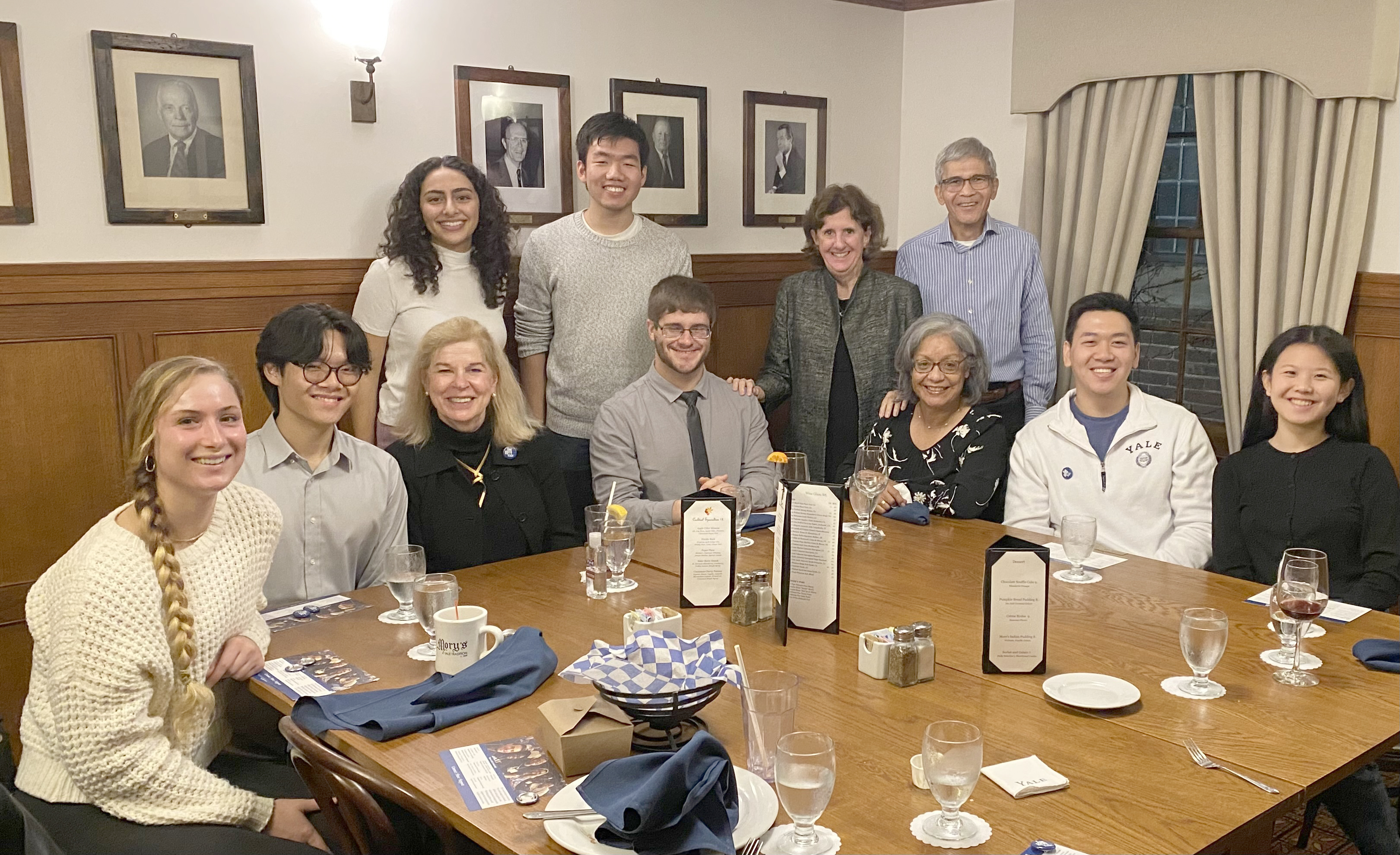 "Our mission is connecting alumni who come from being among the first in their families to graduate college and those who share low-income backgrounds to share our stories and help each other and the next generation of Yale alumni succeed," says Chapman, who comes from a low-income background from a mixed Mexican and European heritage. "Most importantly, we want our 1stGenYale alumni to know they all are part of the Yale family."
The need for community support is only growing. In 2014, Yale made several commitments to increase college opportunities for low-income students, and the student body reflects that effort. Among the Class of 2026, 20 percent of students are Pell Grant recipients and 18 percent are first-generation, more than double the numbers from several years ago. In 2013, Yale launched its First-Year Scholars program, which hosts FGLI students for several weeks of classes and workshops before the start of their first semester; on campus, the FGLI Community Initiative provides financial, academic, and social support.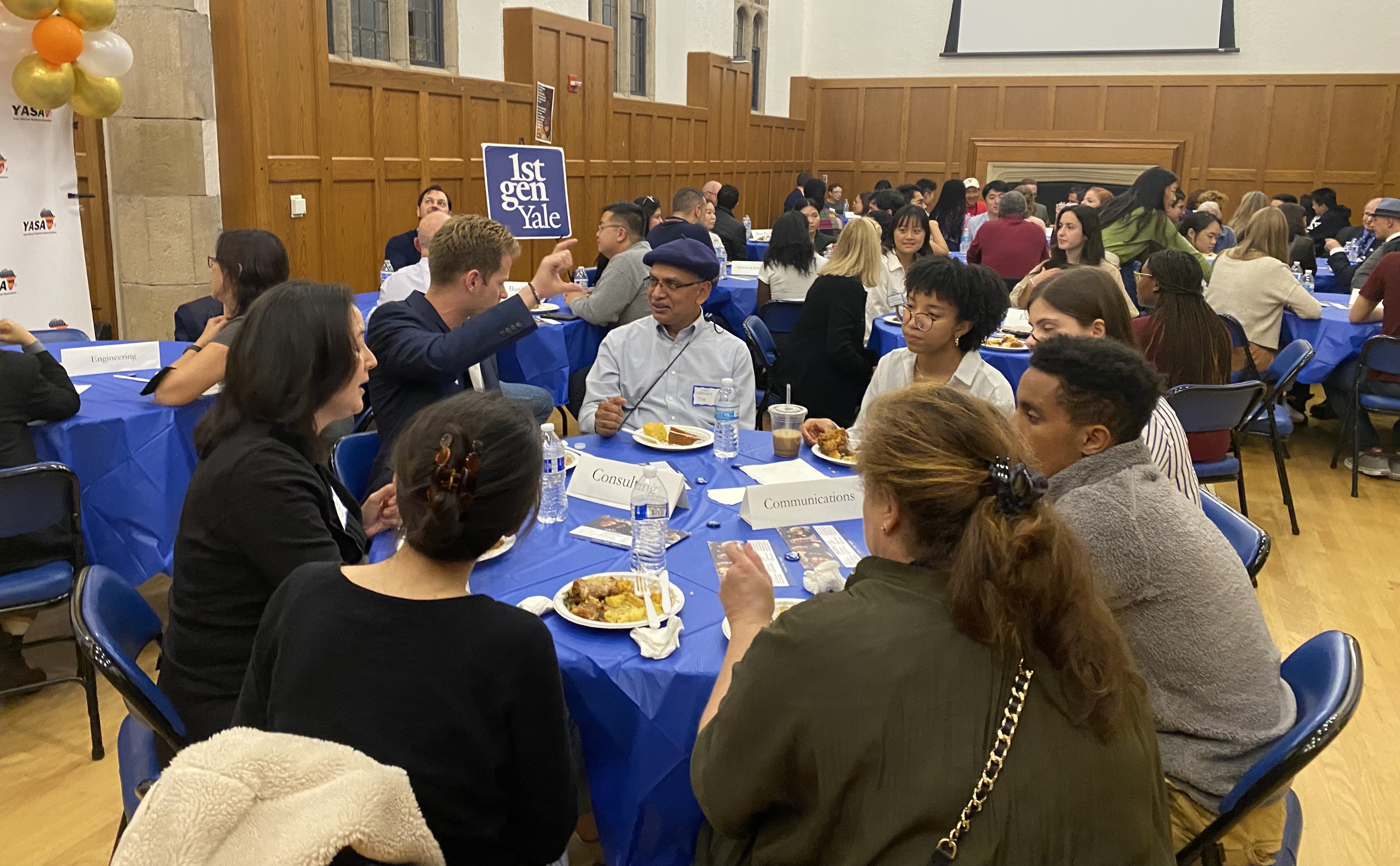 1stGenYale has been a partner on many of those initiatives. The group, a nonprofit that also offers its own programming, including a career speaker series and a family picnic. At the start of the pandemic, Chapman and her team launched the 1stGenYale Summer Bulldogs program to place FGLI students in paid internships. In its first year, the program helped six students—who all worked with Yale Law School Professor Daniel Markovitz. Last year, Summer Bulldogs found positions for 99 students, and more than 300 have already applied for positions this coming summer.
Hugo Faria '86, who has been active in 1stGenYale since 2018, says the group has "changed the dynamic between alumni and students."
"I believe the single biggest difference in the success of first-generation or low-income students generally versus their wealthier classmates is social capital," he says. "That's how we change things—connecting individual students with other students and alumni. That's something 1stGenYale does."
1stGenYale Vice President Michael Watson '81 had two interns work with him at the Port Authority of New York and New Jersey, where he works as the organization's first-ever employee experience advisor. Watson, who came to Yale as a first-generation and low-income student, says he appreciates the opportunity to pay some of what he found at Yale forward.
"I feel like I thrived as an undergrad," he says, "but not everyone has that experience. We're trying to provide more guidance to students so that they are able to optimize their experience at Yale and after they graduate."
1stGenYale also develops online resources for FGLI students, including REVĒLO (Latin for to reveal, or uncover), a crowd-sourced website that helps students navigate Yale. Last year, two 1stGenYale interns designed Pathfinder, which allows students to plot out their academic journeys.
"I noticed before coming to Yale that Yale didn't have [a guide] like that," says Satia Hatami '25, a first-generation student who worked on Pathfinder. "I knew I wanted to make one."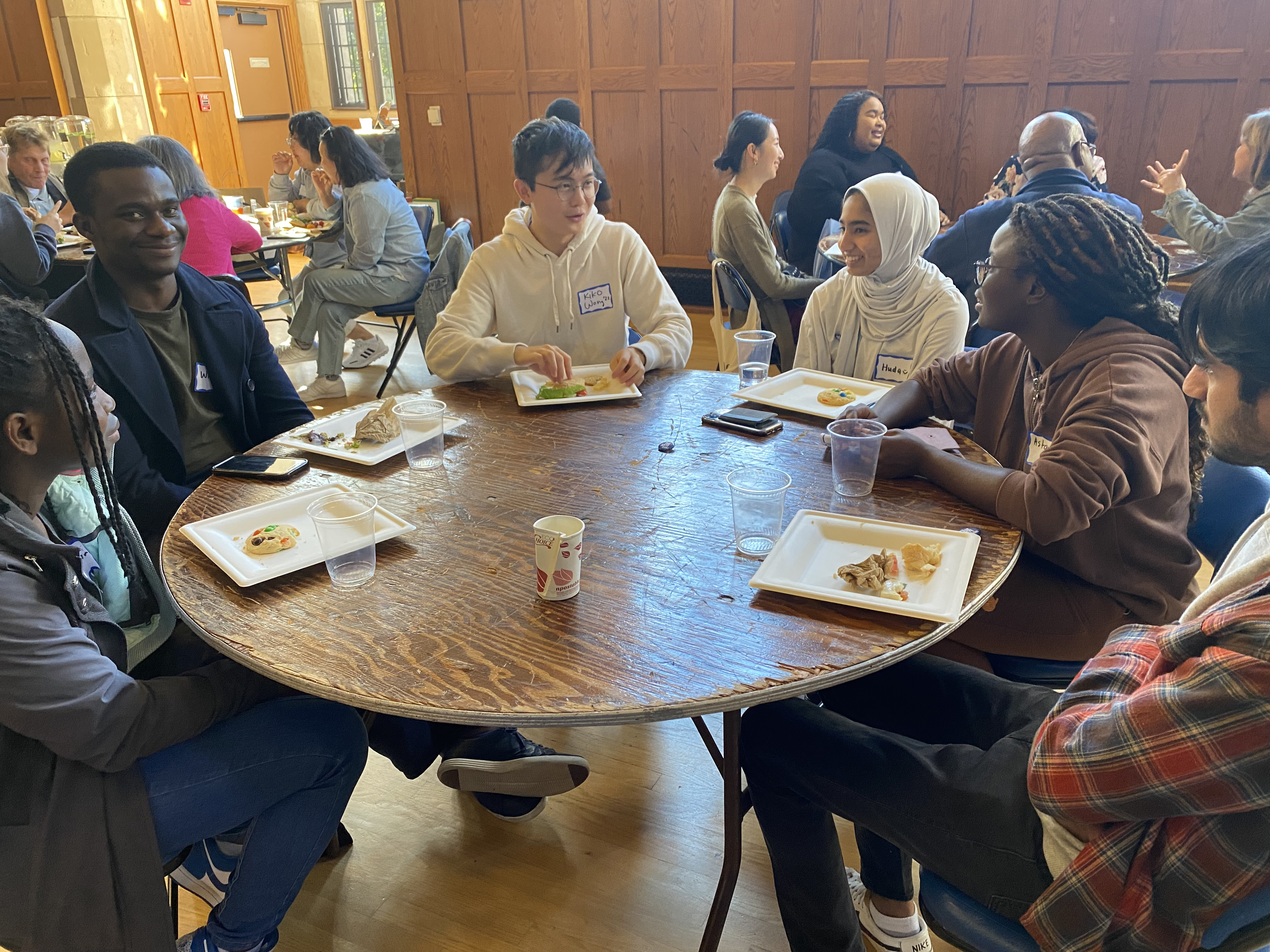 Much of 1stGenYale's programming—including the conference this month—is for alumni, too.
"You are first gen at most experiences for your whole life after Yale, too," says Protacio. "That's why we try to support alumni as well as current students."
Hatami says she plans to stay involved with 1stGenYale throughout her time on campus and beyond. "All of the alumni I've met through 1stGenYale have been really great and really supportive," she says. "I love the community."
That's the idea, says Chapman.
"Our goal is to foster a lifelong community where we connect, share, and support each other," says Chapman.