Brandon graduated from Yale College in 2016 with a degree in Political Science. During his time at Yale he was a member of the 2016 Men's Basketball team and led them to their first NCAA Tournament victory in school history. In addition to his time on the court, he took a leave of absence from the university and toured globally with the 2015 Whiffenpoofs.
Since graduation he has enjoyed a 6-year professional basketball career that's taken him to Italy, Finland, and Israel. He is the proud founder of BS35 Basketball, a mentorship and skills training company that focuses on empowering youth through education, holistic wellness, and the game of basketball. He also serves as an ambassador for Connecticut Court Appointed Special Advocates (CASA) of Southern Connecticut.
He recently took the time to share his nontraditional favorite pizza place and how being a student athlete impacted his time at Yale and beyond. 
Why Yale?
As a Connecticut native, I always marveled at the splendor of Yale. As a youth, I never imagined that I would be able to experience the university as a student. My decision to attend Yale was two-fold. One, the chance to be apart of the history, pedigree, academic rigor, and global reach that Yale prides itself on was very intriguing. Second, I wanted to give my friends and family from the Greater New Haven community a chance to experience parts of Yale that they didn't have prior access to.

What is your most enduring memory of your time at Yale? 
The most enduring memory that I had of Yale was definitely the diversity of the student body. From New Zealand to Bridgeport, CT students traveled thousands of miles just so that they could attend Yale. To have an enriching academic experience with professors at the top of their field was a once in a lifetime experience. The perspective I gained from having classmates from all walks of life was invaluable.
If you could relive your time at Yale, what would you do differently?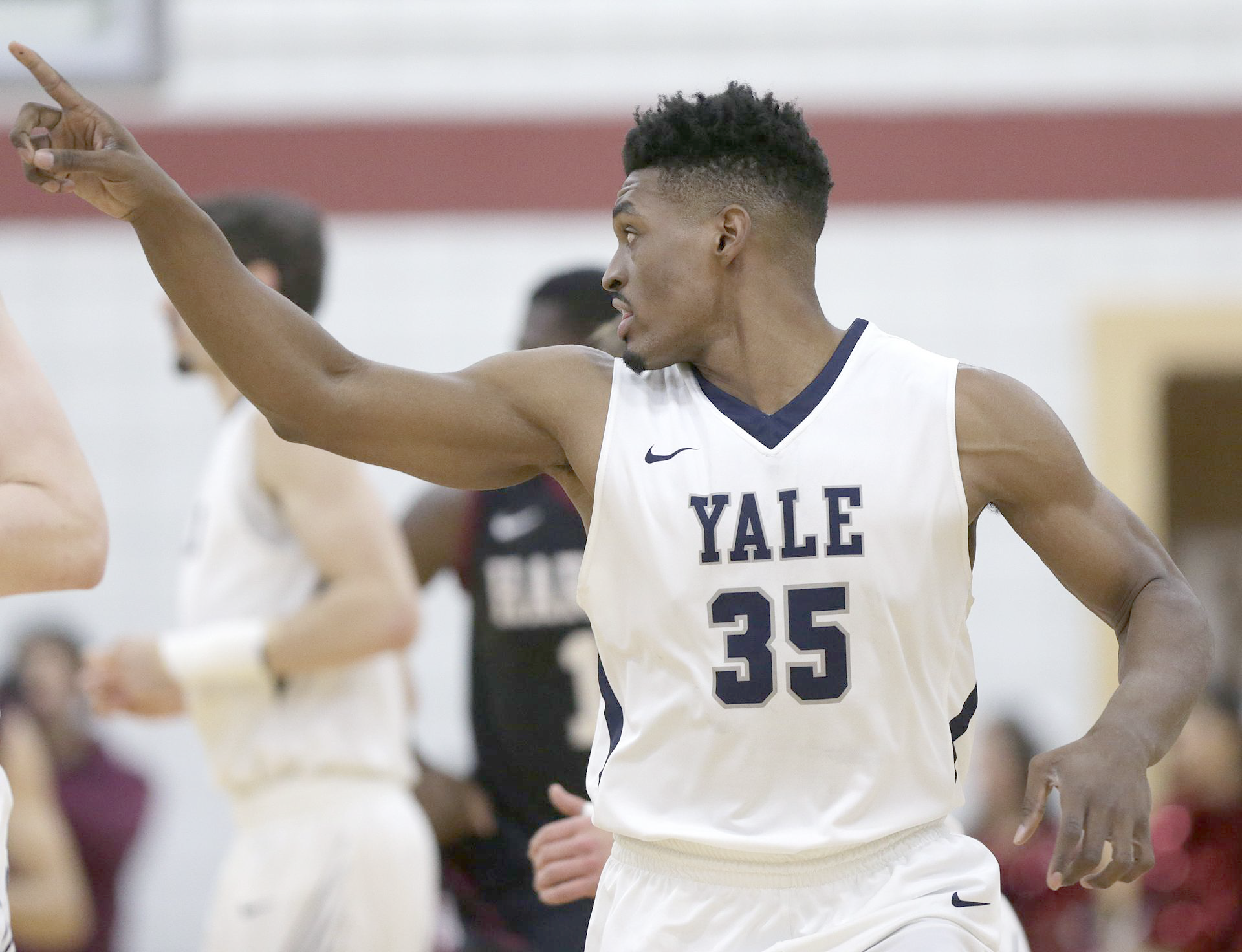 I would've taken advantage of the copious amounts of fellowships and summer opportunities that are available to the students. As an athlete, I had some restrictions on my movements so that played a role in my decision making. I also would have organized more events to connect Yale and the Greater New Haven community.
What would you do exactly the same? 
I would continue to highlight the disparities between Yale as a corporation and the City of New Haven. I would continue my involvement in various on-campus groups and spend lots of time in the Pierson College library.
What is your favorite place in New Haven, past or present?
My favorite place to dine was Miya's Sushi on Howe Street. Miya's was a sushi restaurant that promoted health and sustainability (two characteristics that aren't always synonymous with sushi). Miya's was run by a New Haven family (by way of Japan) and the restaurant became such a safe space for Yalies and New Haven residents alike.