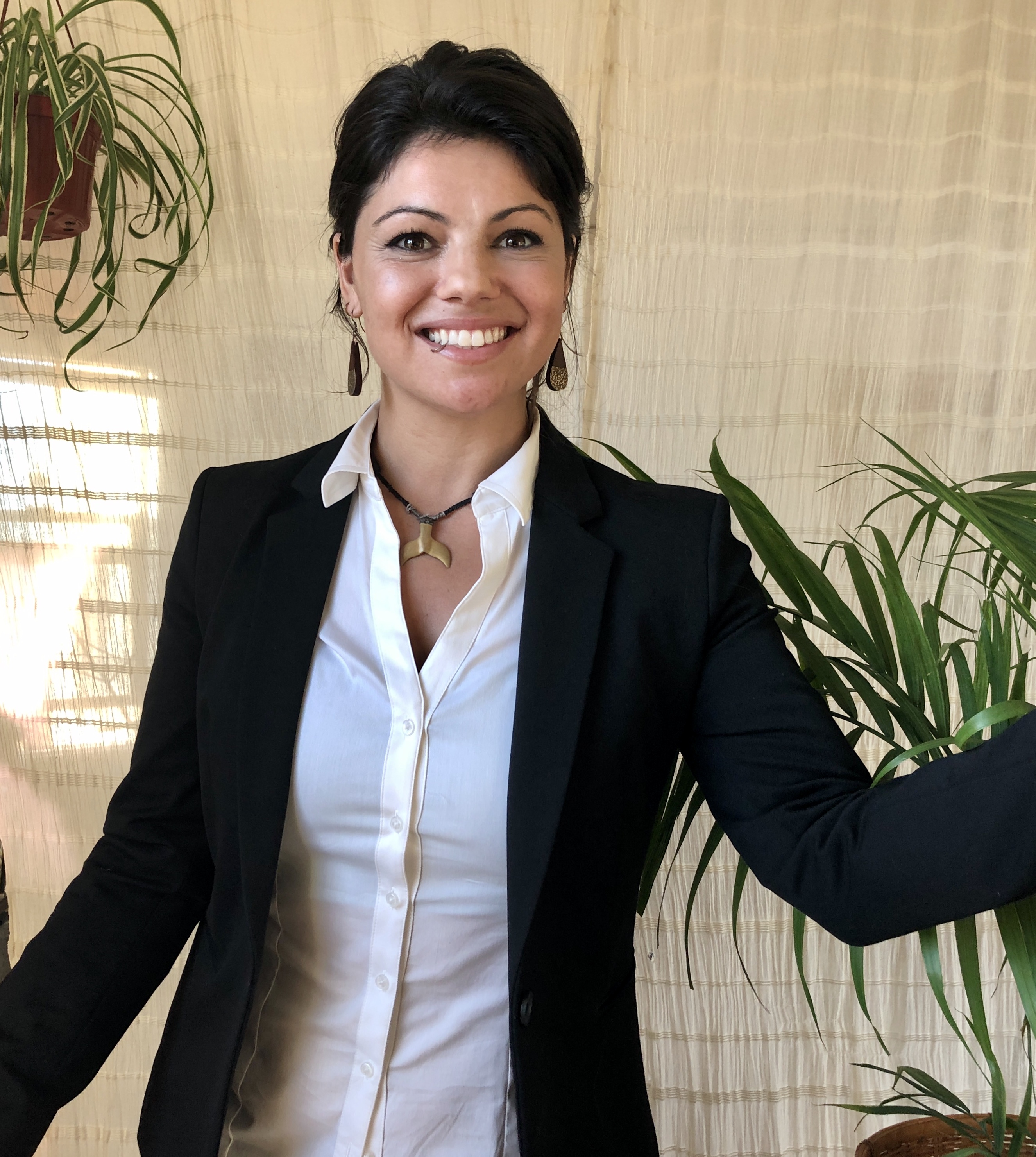 Georgia Hirsty is a student at the Yale School of Management and the co-founder and executive director of Frailty Myths, a community-rooted diversity, equity, and inclusion consultancy that uses hands-on activities and the principles of practice to transform workplace culture and advance justice. A former bosun and program manager with Greenpeace, Georgia has worked across social and environmental movements in a variety of management and leadership roles, training thousands of people in skills ranging from climbing to welding and conflict resolution to leadership. An activist, teacher, and thought leader, she has built teams ready to face the most extreme circumstances and inspired countless people to live fuller, happier, more meaningful lives.
Most recently, Georgia took a break from her studies to answer our questions, reflecting on what she will miss most about Yale, the impact of her courses at SOM, drinking a rainstorm, and much more.
Why Yale?
Yale and specifically SOM's mission to educate leaders for business and society deeply resonated with me. The holistic approach to leadership and how we build a better world using all the tools we have access to is reflected across the program, from the students to the content. The team at Frailty Myths is working to tackle injustice in the workplace on a large scale. Yale's mission and approach felt like the place where I could thrive.
What is the most enduring memory of your time at Yale?
I enrolled in Dr. [Heidi] Brooks and Dr. [David] Tate's Interpersonal Dynamics course, having heard it was an experience like no other. It was incredible. No academic experience has ever given me the opportunity for such focused reflection and work related to how I build, lead, and participate in teams. It was deeply uncomfortable and equally as profound.
If you could relive your time at Yale, what would you do differently?
Being in the executive MBA program was incredible for many reasons, not least of which is how the excellence and vast experience of my cohort provides learning, insights, and perspectives that one can only achieved by being in the room with professionals from all different fields. If I could relive my time at Yale, I would have found a way to move to New Haven and further lighten my workload to more fully immerse myself with the Yale ecosystem and take more advantage of all the amazing resources Yale offers. I also would have explored more of the campus. which wasn't possible during COVID.
What would you do exactly the same?
Take as many electives as I did. The core programming was great, and the electives I took really pushed my professional growth and learning to new heights. I was so lucky to find the Tsai Center early on and take advantage of the wonderful opportunities and mentorship they offer for entrepreneurs. I would not change a moment of the mentorship of Peter Boyd, who was Frailty Myths' mentor during the Tsai CITY summer fellowship or the three semesters of mentorship in Founders Practicum with Teresa Chahine's (and of course awesome speakers Jenn McFadden brings to class). These experiences immensely helped us grow Frailty Myths.
Favorite spot on campus, past or present?
I love the walk from the Omni to Evans Hall.
Favorite spot in New Haven, past or present?
Ordinary. I had so many thoughtful, hilarious, and meaningful conversations with my classmates in the dimly lit, Twin Peaks-esque booths. I once, not knowing what I wanted to drink, described the feeling of walking in the woods in the morning after a rainstorm – and the waiter made a cocktail based on that feeling. It was amazing.
New Haven pizza preference?
The lesser known, Next Door Pizza. Julie Vance, another incredible mentor, brought me there. The pizza was phenomenal, and the owner visited our table to check in and give us taste his incredible burrata. Talk about the business of love.