New York-based recording artist, writer, and lecturing professor Mike Errico '88 has built his name on the strength of critically acclaimed releases and extensive composition for film and TV. In 2013, he received an invitation from then-Dean of Berkeley College Kevin Hicks '89 to talk with undergrads about making a life in music; the talk grew into a Yale seminar entitled "The Art and Business of Songwriting," which Mike has been teaching ever since. "When I was at school, songwriting was, let's just say, not well represented, so I tried to create the songwriting class you always wish you'd taken, taught by the professor you always wish you'd had." His classes have been immensely popular and he has taken them beyond Yale's walls to Wesleyan and New York University's Clive Davis Institute of Recorded Music.
In November, Mike will debut his new book, "Music, Lyrics, and Life: A Field Guide for the Advancing Songwriter," which combines his real-life experience as a recording artist with his years as a teacher and investigates the larger questions of creativity with a wide range of innovative thinkers such as astrophysicist Janna Levin, painter John Currin '86, and actor Phil LaMarr '88. In advance, he answered our 12 questions, touching on his college interview process, repeating mistakes, achieving your dreams, and why every college student should have a mustache on their TV set.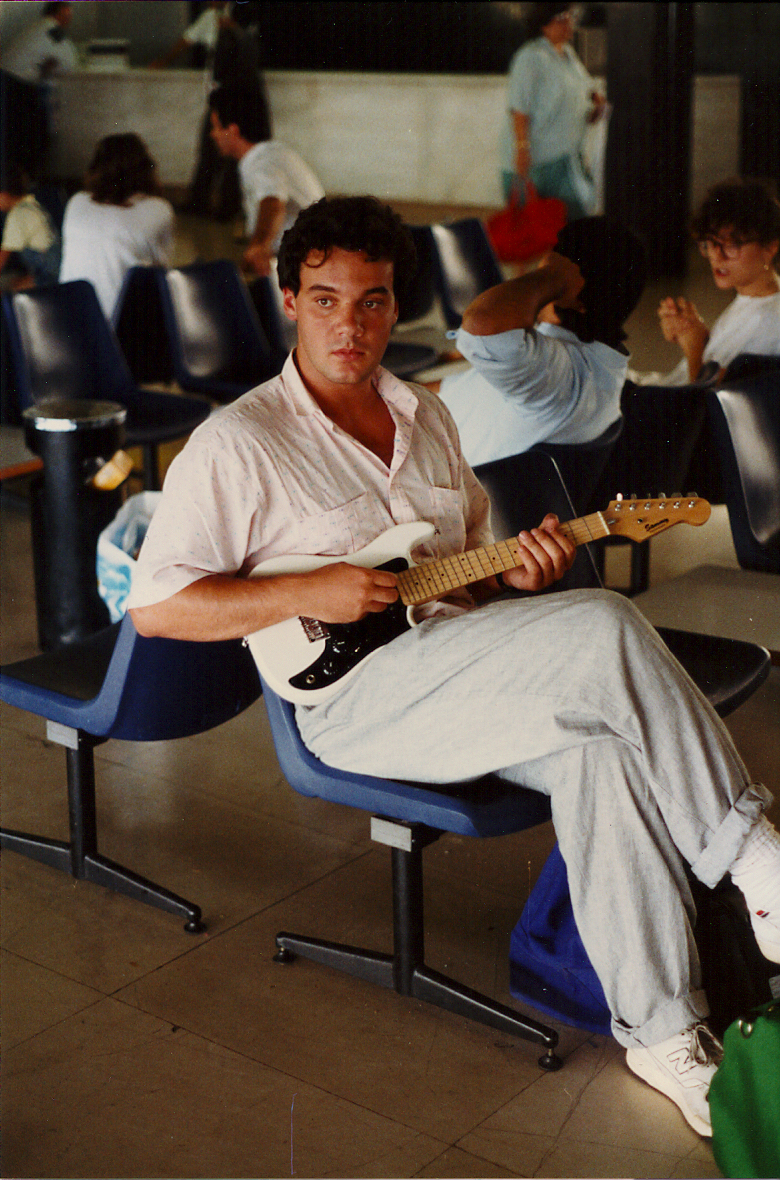 What is the most enduring memory of your time at Yale?
I think it has to be the time I spent traveling the country, and the world, as a singer, first with the Society of Orpheus and Bacchus, and then with the Whiffenpoofs. I went places I may never go again, and I went as a singer, which to me was equally important.
If you could relive your time at Yale, what would you do differently?
I think I'll stick with whatever mistakes I made, and not tempt fate with a repeat performance. At least I know I survived these.
What would you do exactly the same?
I'd sit on a destroyed couch in a Pierson College dorm with a bunch of knuckleheads and talk over the TV set that we stuck a mustache on.
Favorite spot on campus, past or present?
So many great adventures began, and ended, at Phelps Gate.
Favorite spot in New Haven, past or present?
Toad's Place. I've played it several times, and though it has to be one of the smellier clubs ever, stepping on stage was something undergrad-me would have never imagined. It sounds amazing from up there.
What Yale alum most inspires you? And why?
My former students inspire me every day. They're putting out creative, original work, and I'm thrilled at every success – even if that success is a pivot to a completely different field. Hopefully, all the skills I teach are transferable. If not, I'm always available for office hours.