Wendy Maldonado D'Amico is a remote consultant with expertise in marketing, communications, events, and community building. Her experience spans both the private and non-profit sector, and she has worked in fields as diverse as management consulting, technology, investment banking, consumer products, economic development, and higher education. Clients have included Listen4Good, 1863 Ventures, the Yale Alumni Association, MIT Sloan, the Tsai Center for Innovative Thinking at Yale, The Boston Consulting Group, SAP, MBI Inc., and the Brazelton Touchpoints Center at Boston Children's Hospital. She is the former Executive Director of Accelerate Yale and Yale Angels. She also recently completed five years of service on the YAA Board of Governors, preceded by five years as Secretary of the Yale College Class of 1993. She holds a BA in English from Yale, a MPA from Harvard's Kennedy School, and an MBA from MIT Sloan. She lives in Rhode Island with her 13-year-old daughter.
Below she shares her admiration for campus, what she's gained from her alumni engagement, and offers advice on how to make the most of your time at Yale. 
Why Yale?
When I applied to college, I applied to 12 vastly different schools. I had no idea if I wanted to be at a small women's college in Virginia, a large state school like Penn State, or an Ivy (if I could even get in). I came from a small working-class town northeast of Philadelphia, and I wanted a change of scene. I visited many schools but when I visited Yale, I fell in love with it. There's no other way to describe it. I felt completely at home in a way that I did not feel in my hometown. I loved its eclectic, engaging student body and its lack of pretentiousness. Today, nearly 34 years after setting foot on campus, it still plays a large role in my life, and for that I am eternally grateful.

What is your most enduring memory of your time at Yale?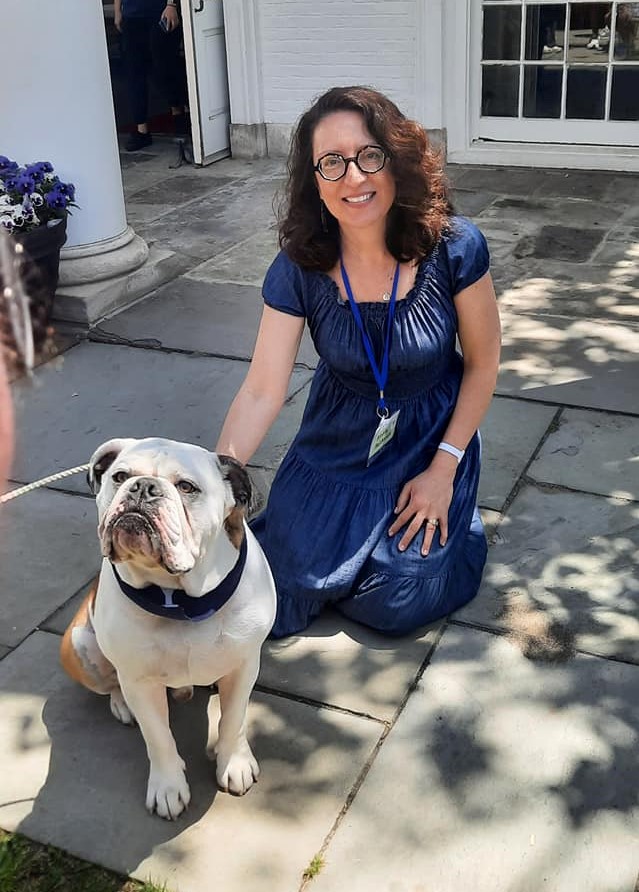 There are so many! It's like asking me to name my favorite book, which is impossible, but I will name two. I remember the fairytale holiday dinner in Commons my first year. We were all dressed in our finest dresses and suits, and the parade of ice sculptures, turkeys, colorful vegetables, roasts, fine cheese and fruit towers, accompanied by smiling staff from Yale Dining Halls, was unforgettable. It was like something out of a movie, except I was living it! And of course, I will never forget dancing with Master T in the upper courtyard of TD as African drummers played as guests of the college.
If you could relive your time at Yale, what would you do differently?
This sounds really geeky, but I wish I had been a better student and taken advantage of the classes available with Jonathan Spence, Michael Coe, Robert Reed, and others. I struggled academically the first two years as I came from a tiny public high school and had never learned to truly study. By junior year, I had figured it out, more or less, but I wish I had put more of myself into my studies.
What would you do exactly the same? 
I made it a point to get to know as many of my classmates as possible (at the expense of my academics, ha) and while I may have spent more time in Commons, on Old Campus, and in the courtyard of TD shooting the breeze than was warranted, I feel like I really, truly know most of my class. They are amazing people and I still feel connected to them after three decades.
What is your favorite spot on campus?
Timothy Dwight College. I consider it home. Whenever I drive or walk by it, I always wave. I walk through those front gates at 345 Temple Street, and I instantly feel relaxed, happy, and calm.

What's your favorite pizza place in New Haven?
I hope I don't start a fight, as people are so passionate about this, but I am a Pepe's girl. I love the classic margherita. So simple and yet so perfect.   

Who is another Yalie who inspires you? Why?
My classmate Marc Howard '93, fights to exonerate wrongly imprisoned people and release them from jail. He is a Georgetown professor and the founder and president of the Frederick Douglass Project for Justice. He and his colleagues literally work for years doing the unglamorous work of reconstructing cases and untangling bureaucracy to prove someone's innocence. I deeply respect him.
What have you gained from your alumni engagement with Yale?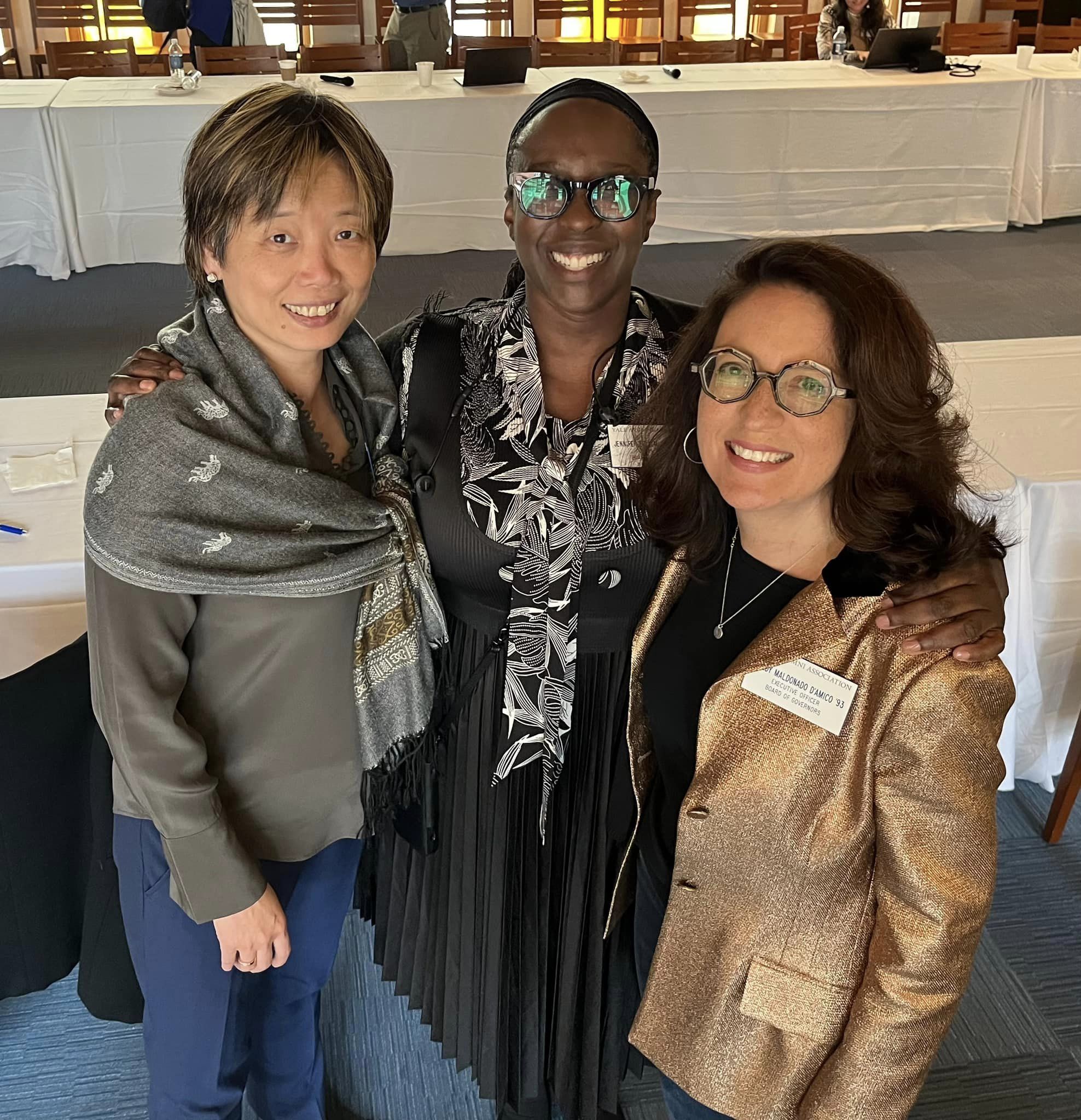 I have developed incredible friendships with Yale alumni from other years, schools, and walks of life. I have had the good fortune to plan and be part of landmark events like the 50 Women at Yale 150, the Celebration of Women at Yale. Thanks to my alumni engagement, I am always learning about a new point of view, a new book to read, and a way to be a better leader.