Classes for Yale students are scheduled to resume in September, but the Yale Alumni Association Board of Governors will be getting an early start on the 2020-21 academic year, welcoming a new executive committee and new board members starting July 1.
The biggest change will come at the top, where Jerry Henry '80 MDiv will assume the role of chair after serving as vice chair for the last two academic years. He will be joined on the executive committee by new vice chair Xiaoyan Huang '91 and executive committee members Rob Greenly '83 MBA, Billy Kolber '86, and Kevin Winston BA.
Huang will be new to the role of vice chair, and Kolber and Winston will be in their first terms on the executive committee after three years as board members. Greenly joined the executive committee for the 2019-20 academic year.
Also, as her productive two-year term as Chair comes to an end this month, Nancy Stratford '77 will transition to her designated role as the immediate past chair.
"I am honored to be elected as chair of the YAA Board of Governors and so excited for the important work ahead," said Henry, a senior partner and co-owner of the Atlanta fundraising consulting firm Alexander Haas. "And to be joined on the executive committee and throughout the board by such a remarkable group of dedicated volunteers is nothing short of inspirational. We look forward to working with alumni throughout the world to identify new alumni leaders while also promoting programs, activities, and acts of service that enhance our relationship with Yale."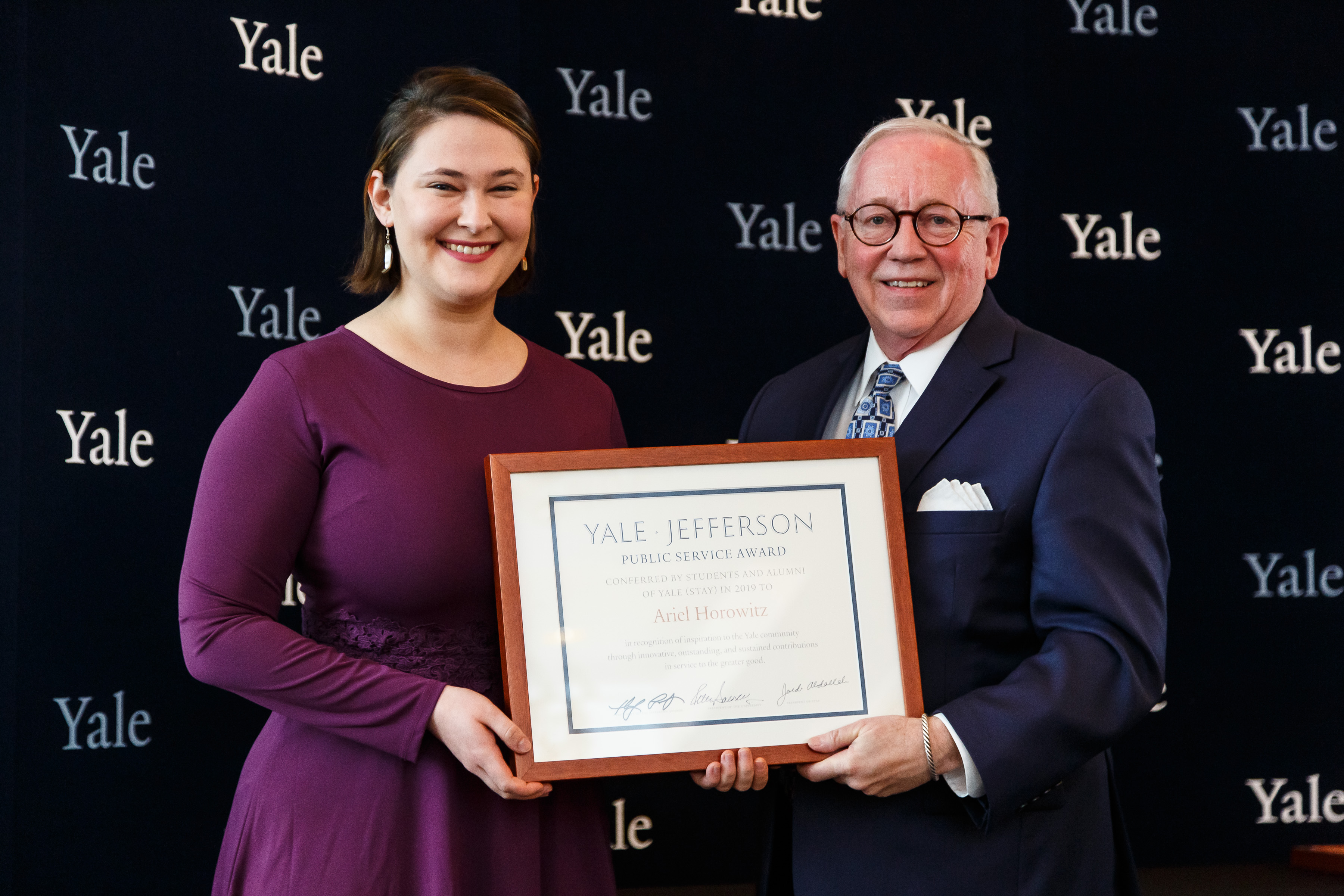 Henry is the 26th chair of the YAA, dating back to 1972, and the first with a graduate degree from the Divinity School. Overall, the Greenville, S.C., resident is the eighth graduate or professional school alum to serve as chair of the board of governors and the third of the past four chairs, following Lise Chapman '81 MBA (2014-16) and Rahul Prasad '84 MS, '87 PhD (2016-18).
Prior to being vice chair, Henry served three years as a board member before joining the executive committee in 2017. He also has been active with the Divinity School – including serving as a past chair of the Divinity School alumni board and a current member of the Dean's Advisory Council – and the Yale Club Georgia (from his time living in Atlanta), in addition to volunteering as an Alumni Schools Committee interviewer.
"It has been my absolute pleasure to work with Jerry both on the executive committee and as a board member," said Stratford. "He has been a wonderful colleague and friend, and his dedication, passion, and good humor have been an incredible asset to the board and, by extension, to the entire alumni community. Combined with the outstanding members of the new executive committee, our returning board members, and new members, I feel confident that the YAA board will continue to thrive. Alumni should rest assured that their interests are in the very best of hands."
Starting in July, the YAA board will also welcome seven new members: Anna Barry '95 MS, '98 PhD, Benjamin Bartolome '16, Lydia Cristobal '16 DNP, Stephanie Grilli '74 MA, '80 PhD, Peyton (Randy) Helm '70, Sterling Thomas '08, and Judy Tom '87, along with Jeffrey Feldman '95 MBA, who has been selected to serve a full three years after filling one year of a vacant term.
Those cycling off the board are Prasad, executive committee member Pulin Sanghvi '92, and third-year members Akosua Barthwell Evans '90 JD, Cristina Gonzalez '94, Richard Kayne '76 MD, Amy Savage '10 PhD, and Ben Slotznick '70, '73 DRA.
"I cannot thank all our leaders enough for their outstanding work on behalf of Yale," said Weili Cheng '77, executive director of the YAA and herself a former chair of the board of governors. "And while we're sad to see the tenures of some board members coming to a close, we know they'll continue on as trusted volunteers, leaders, and friends. Moreover, we're excited to see what the next few years hold under Jerry's leadership and with our new partners just getting started."