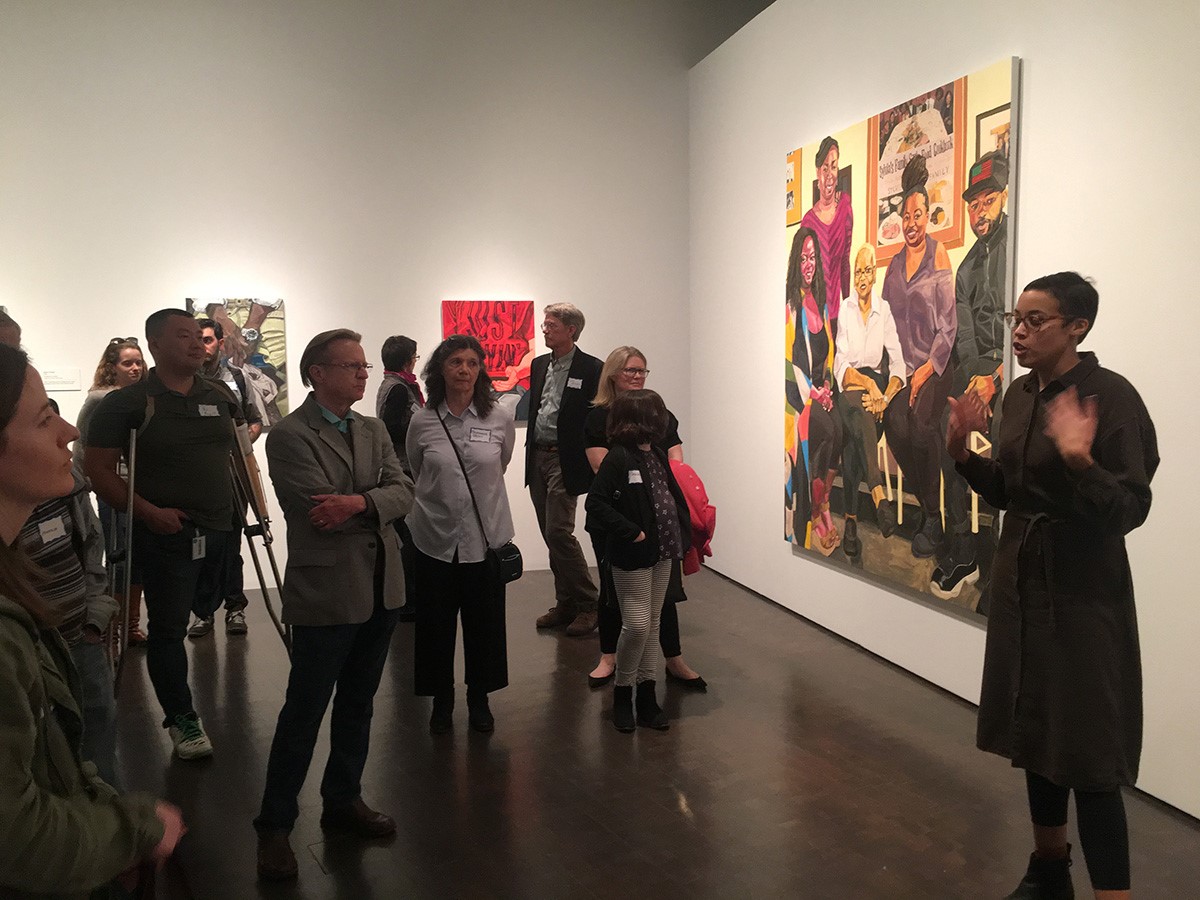 Jordan Casteel '14 MFA spoke to 60 members of the Colorado Yale Association and the Yale Alumni Art League this past Wednesday at the Denver Art Museum, giving a tour of her collection, "Jordan Casteel: Returning the Gaze."  Casteel is a Denver native.
The exhibition shows three groups of the young artist's work. All portray people looking at the viewer. The earliest are family and friends. A second group are nude black men, most or all associated with the Drama School while Jordan was a student at the School of Art. The last portion is more recent, portraying people in Casteel's current neighborhood in Harlem, N.Y.
While declaring herself to have been a shy child, one who sat on the playground praying that nobody would come by and force her to talk, Casteel was a compelling speaker. She engaged those assembled with an animated, rapid-fire recounting of what she had set out to do, how it was done, and what the people meant to her heart.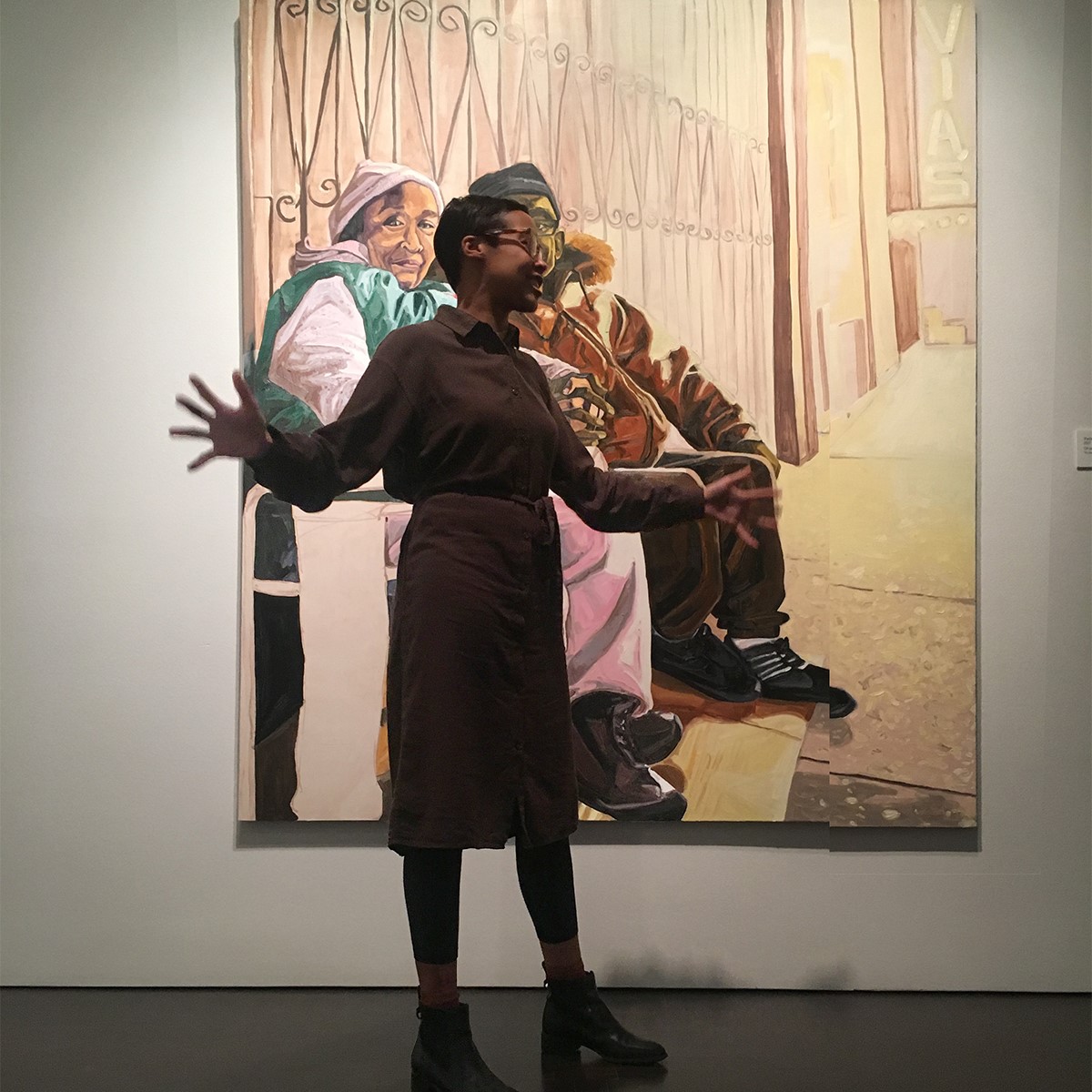 In the neighborhood paintings Jordan talked first to the people on the streets whom she wanted to photograph. She developed friendships with many, inviting them to see the work. Casteel described the importance of her relationship with these people. Many in the group at the Denver Art Museum expressed how the direct-gaze compositions had already made them feel kinship with the subjects before the talk. As Casteel spoke, the connection facilitated by her work and her presence strengthened.
***
John Boak '70 lives in the Denver area. He is a fellow artist and a past president of the Colorado Yale Association.