Schuyler Arakawa '15 never just walked across campus, she bounded across campus, each energetic step filled with excitement and joy. Every person she passed got a smile, if she knew them a hug, and if a friend was too far away, a wave and a skip in hello. For anyone walking across campus with Schuyler, their journey was three times longer than normal as Schuyler stopped to greet friends along the way. 
A few weeks into sophomore year, Schuyler and her roommate, Laura, pushed their beds together to create a "megabed." With such little space in their room (they had drawn the short straw), they thought a megabed might give them more floor space. What started as a result of Thursday night procrastination turned into a yearlong gathering place for friends who wanted to laugh, cry, study, or simply be together. Everyone was invited to share the space and the support that Schuyler provided.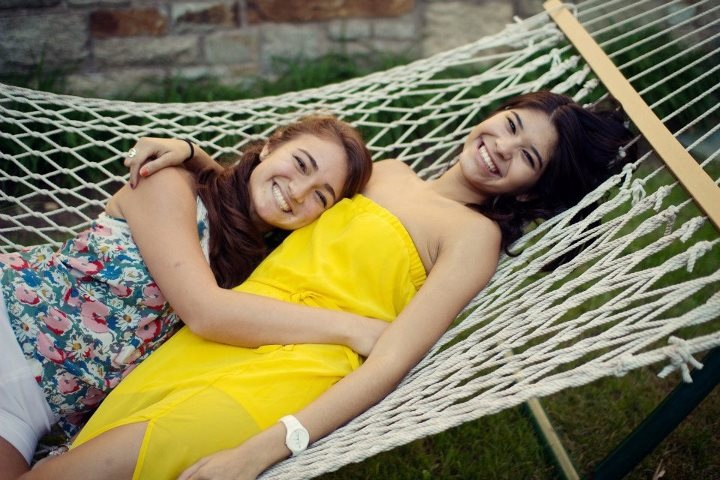 Throughout our four years at Yale, Schuyler's community continued to deepen and grow. And the amazing thing was, being Schuyler's friend meant that our communities began to grow too. She brought people together from all corners of Yale, and beyond, to create a web of connections and friendships. An untold number of close friendships were formed simply because Schuyler "double booked" two different friends for the same meal, study session, or adventure. She had an unparalleled ability to cultivate and nurture her expansive community.
The year after we graduated, Schuyler was on a Yale Fellowship in South America, working to expand job opportunities for women. While on a weekend rafting adventure in Colombia, Schuyler was exploring a grotto when a boulder dislodged and sent her plunging into the water below.
Schuyler was transported to a local hospital, then a hospital in Bogota, and finally medevac'd to Jackson Memorial Hospital in Miami. She underwent multiple surgeries, including five brain surgeries. Her doctors were not sure she would survive, let alone recover. After going in and out of a coma for two months, Schuyler woke up with the community she had built standing around her.
In the weeks after her accident, the love and power of Schuyler's community was visible and in full force. A GoFundMe formed for the emergency medical bills raised more than $200,000. Friends visited Miami every weekend and watched with amazement as Schuyler continued to fight, and those farther away were lifted up by the updates posted on a newly formed Facebook page, "Schuy is the Limit."  Fellow Yalies organized a Dance-A-Thon fundraiser and set up nightly prayer services for two weeks.
Schuyler had many challenges in those early days. She couldn't speak or swallow and had trouble sitting up without tipping over. She immediately got to work, enrolling in speech, occupational therapy, and physical therapy, until she regained her voice and enough core strength to sit stably and hold a plank. And today, she is retraining her muscles to walk and to scale stairs and is ready to re-enter the workforce. Her progress is remarkable.
Schuyler and her incredible mother, Meridith, have lives now that are completely different than what they imagined five years ago. Yet they both continue to live their lives to the fullest, focusing on the positive, celebrating the little wins, and sharing their love and spirit with those around them.
Their new life comes with new hurdles, both expected and unexpected. In order to ensure stability and opportunity for Schuyler, the four of us, all friends of Schuyler's from Yale, brainstormed ways that we could support Schuyler in the long term. We discovered that a Special Needs Trust would allow us to fundraise, invest, and distribute funds on behalf of Schuyler so that she can continue to progress and reach her goals.  
We have been blown away by the number of people who have stepped forward to protect Schuyler's future. That same community she created every day in high school, at dance practice, during her Yale career, and in the years since her accident was ready to celebrate Schuyler's achievements and support all her work to come. So many of Schuyler's friends shared stories of how much her friendship has meant to them, and some have taken a pledge to contribute what they can monthly or yearly for the foreseeable future. That commitment is BOLD, as the Yalies would say, and we could not be more grateful for it.
It is an honor and a joy to have Schuyler in our lives, and we are thrilled to be witnessing the power of Schuyler's community once again. As we cheer on Schuyler in this next phase of her journey, we welcome you to learn more about her story at backon2feet.com. If you would like to contribute to the Special Needs Trust, or have ideas for how to support Schuyler as she re-enters the workforce, you can do so on the website or by email. 
***
Valerie Eisenson, Kate Ford, Laura Bass, and Stephanie Granada are classmates of Schuyler's in the Yale College Class of 2015.