On November 10, the Yale Alumni Nonprofit Alliance (YANA) is hosting a virtual gala to celebrate its 10th anniversary. Started by a handful of dedicated alumni, YANA has grown into a global network of 6,500 strong.
"Ten years of YANA – it's amazing," said Rachel Littman '91, who serves as the organization's executive director. "Our mission is to organize and leverage the collective power of Yale's nonprofit alumni network for the greater social good."
A former Wall Street structured finance attorney, Littman became involved with YANA six years ago and volunteers her time and talent to its growth.
"YANA is the center point to mobilize mission-driven people and organizations to help do their best work," she said. "We provide community resources, help people find the right jobs, and provide expertise on governance best practices for those without the resources to hire consultants.
"I believe in what we are doing. I love my job [and] I love our network."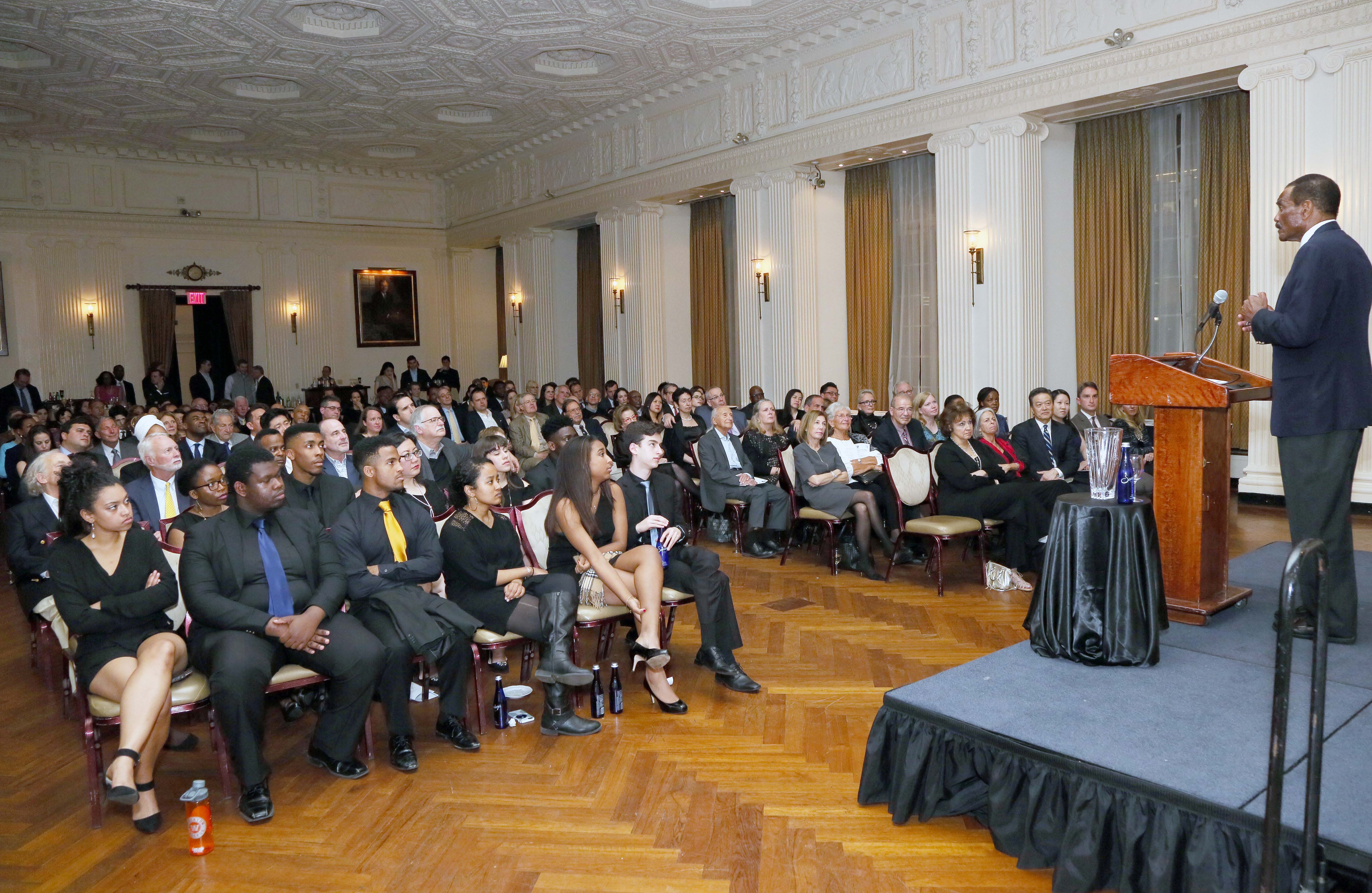 While a student at Yale, Ken Inadomi '76 would have never guessed that one day he'd create an organization like YANA.
"I was an econ major and totally corporate-driven for most of my life," he said. "I had always worked in the private sector."
But something shifted on a warm April evening in 2008. While driving home and listening to E Street Radio – his favorite station – Inadomi heard Springsteen holler his famous war cry: "Nobody wins unless everybody wins."
"I heard that and had an epiphany," he said. "I realized I had a life of success, but what I really wanted was a life of impact."
With no experience in the public sector, Inadomi looked to the YAA for guidance.
"There were many different alumni groups, but nothing related to social impact or nonprofit," he said. "So, the alumni office encouraged me to start one, and here we are, 10 years later."
The first meeting for YANA – before it had a name – was in January 2011 at the Yale Club in New York City.
"We were expecting about 50 people, but then a blizzard hit, and I was amazed that even nine intrepid people made it," Inadomi said. "Those nine are still the core founding members."
With two out of three alumni engaged in social impact, Inadomi knew there was a vast global market for his vision.
"We sought to create a network that enabled mission-driven alums to convene, connect, and collaborate – what we call the three Cs – with each other."
The organization emphasizes four different forms of connection: helping students access opportunities in nonprofit, helping alumni transition from the private to the nonprofit sector, helping nonprofits access funding and other resources, and helping young alums connect to senior alumni mentors.
"A lot of senior alums want to give back, not just with funds, but with mentorship and guidance," Inadomi said. "We want to build bridges, so we can all work together."
Stephanie Rath '96 lives in Chicago and worked in marketing for Quaker Oats and PepsiCo. While she had several roles in her profession, there was one she especially enjoyed.
"I was overseeing social corporate responsibility marketing, and it was my job to build partnerships with nonprofits to serve our mission," she said. "I found I connected with people working at nonprofits."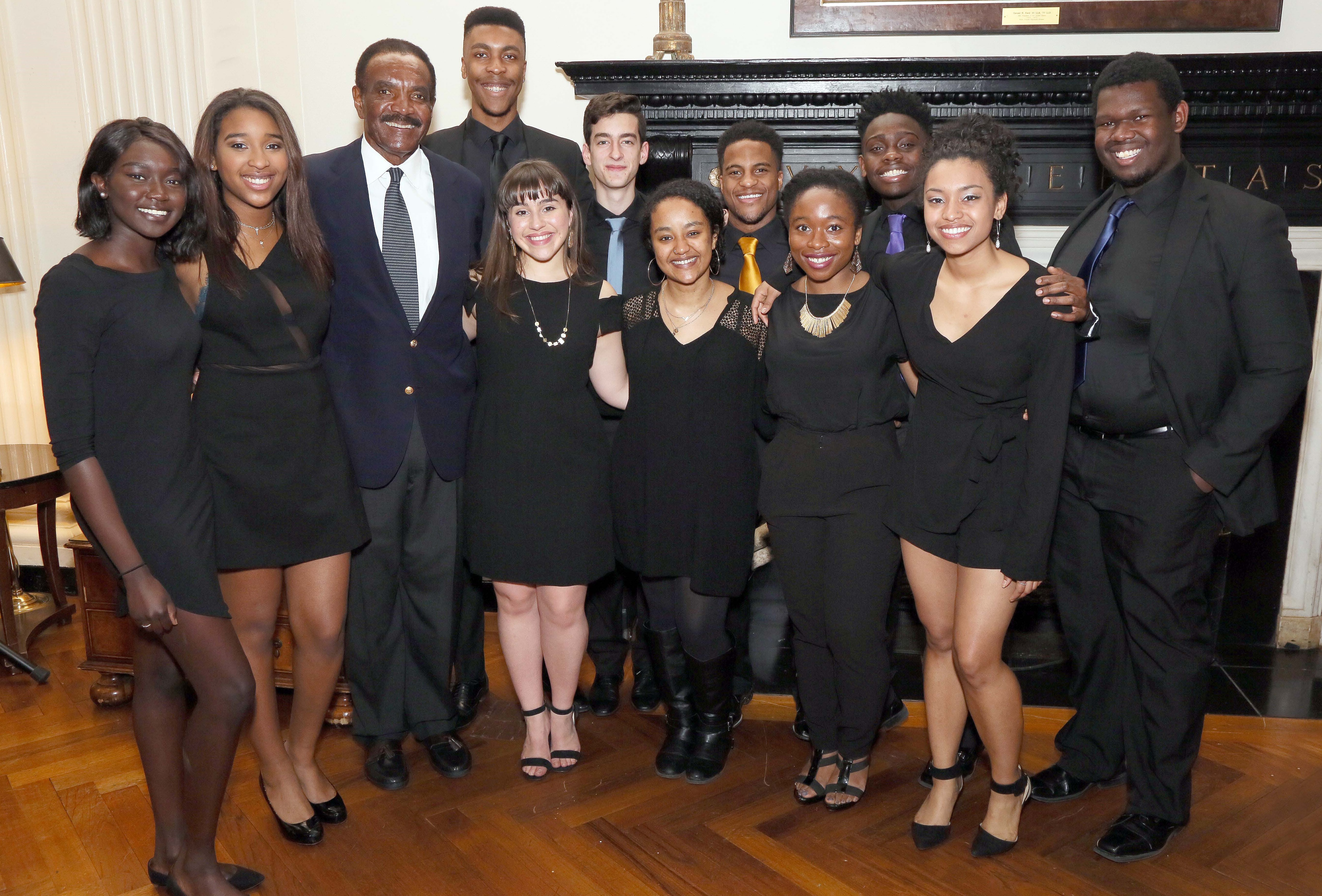 In 2011, she began working at Feeding America, a nationwide network of food banks. Later, she would work for the YMCA.
"I just love taking big brand marketing corporate techniques and deploying them to support a fundamentally different, social impact organization," she said. "It is personally much more fulfilling."
Rath is currently starting a YANA chapter in Chicago.
"We have a great community of folks," she said. "Our first large networking event is next month."
Peg Graham '99 MPH became involved with YANA about six years ago.
"I went to a monthly meeting in New York and then helped with the 2014 social impact conference," she said. "Social impact makes my life meaningful."
Graham had worked in healthcare for many years when her mom became wheelchair-bound. Witnessing the difficulties her mother endured, Graham helped create an invention to aid those in wheelchairs with their toileting. It has been a challenging journey to get the invention out to the world.
"YANA has been a real lifeline in all of this," she said. "They provide a means and a mechanism to keep going. It's a place to stay in touch with people and to continue to advocate on the issue. The community has been very important, both psychologically and socially."
Inadomi agrees.
"We always say that YANA also stands for 'You Are Not Alone,'" he said. "Social impact work can be quite difficult, and we need each other. I hope many people will attend the gala and get involved. We welcome everyone."
This year's virtual gala will feature a few nonprofit honorees, a message from Yale's president, and some surprise entertainment from Yale student groups and alumni.
For more information about the gala and YANA, please visit yalenonprofitalliance.org.