Nearly 50 members of the Yale community gathered in Rome, Italy, March 11-12, for the Yale International Alliance & Regional Clubs Global Leaders Forum.
The two-day event was a partnership between the Yale International Alliance (YIA), Yale Alumni Association (YAA), and various Yale regional clubs and associations. It brought together alumni volunteers and leaders, Yale world fellows, faculty, staff, and affiliates to discuss the role of global citizens in addressing pressing international issues, challenges, and trends.
Held almost exactly two years after the Yale International Alliance Conference on Global Citizenship was canceled due to the outbreak of COVID-19, the Global Leaders Forum marked a modest but visible step in the gradual return of in-person events for the Yale community and provided attendees with an opportunity to connect and engage, think collaboratively about creating a better tomorrow, and bring important lessons and insights back to their peers and constituents.
According to Nicholas Lewis '93, YAA senior director for shared interest groups, this gathering could not have come sooner and could not be more urgent – all due to recent world events.
"There has never been a more important time for Yale's global community to come together to connect, collaborate, and create new possibilities for the future," he said.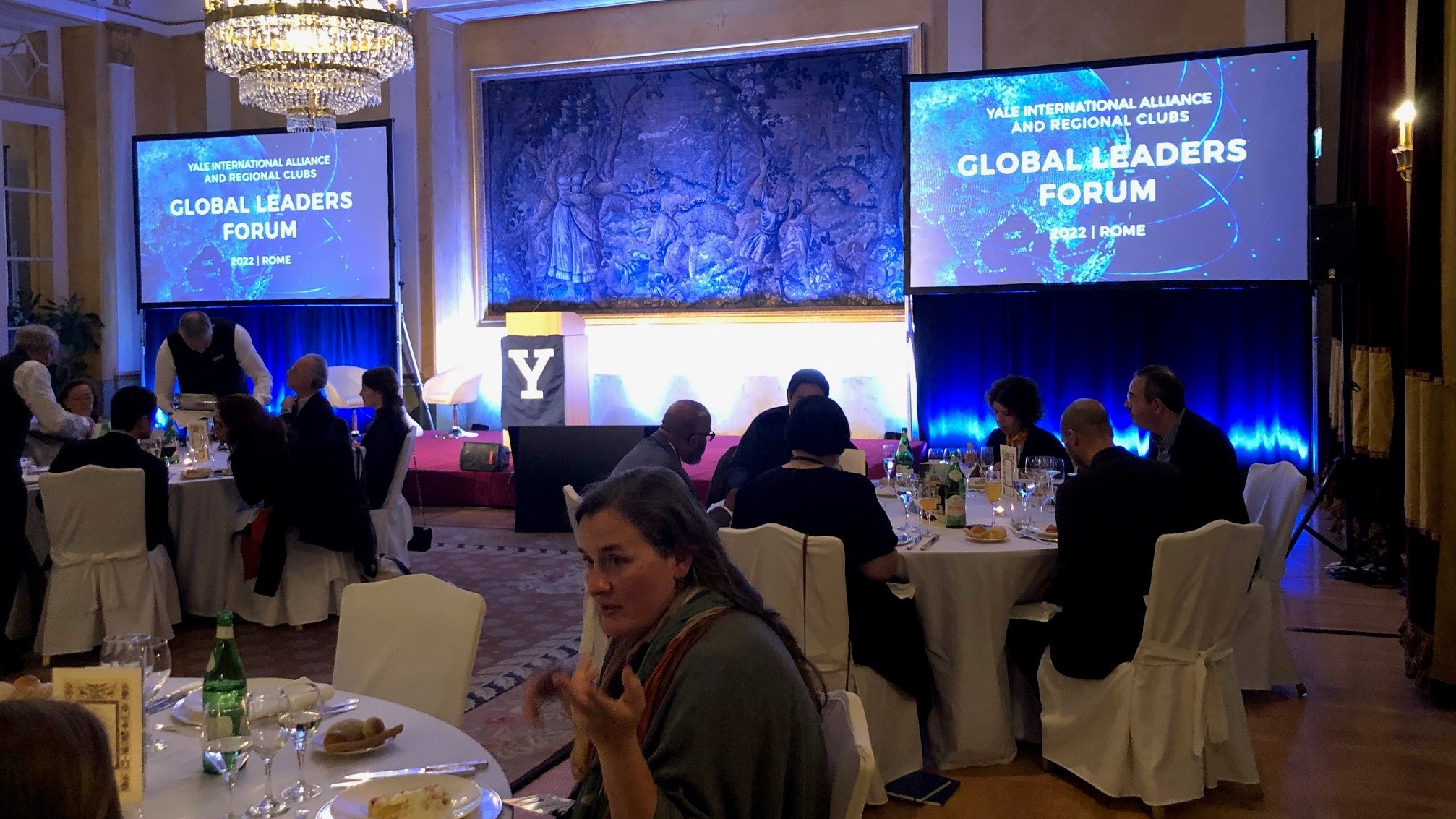 The Global Leaders Forum included presentations, workshops, and discussions led by scholars, experts, and practitioners from a wide range of disciplines, including Sten H. Vermund, dean of the Yale School of Public Health; Heidi Brooks, senior lecturer at the Yale School of Management; and Anant Jani '09 PhD, research fellow at the University of Oxford. Also featured was a conversation on the power of philanthropy by C'Ardiss Gardner Gleser '08 and George Abdelnour '91, '97 PhD, and Weili Cheng '77, the executive director of YAA, provided an update on important initiatives and happenings at Yale.
Kyle Wang '85, president of the YIA and a technology entrepreneur and investor, said the purpose of the forum was to imbue participants with actionable ideas that would benefit their alumni groups, the Yale community, and society at large.
"I'd want all these leaders to collaborate to build a culture of inclusion, compassion, and fundamental human values," he said, adding that members of the Yale community, particularly alumni, have the capacity to significantly impact the world. "We are on one hand thought leaders and on the other problem solvers. Yale's global leadership and spirit of service – we need to amplify that."
His message was not lost on the event participants.
"It's an opportunity to talk about issues and the world as it is, and what really concerns us and how we can be vital and catalytic in changing the status quo," said Kristina Tremonti '11, an anti-corruption analyst and a YIA board member.
According to Tremonti, Yalies are expected to serve society in a meaningful way.
"We owe it not only to ourselves but to everyone around us to think and act consciously with an outcome in mind," she said. "Everything we do should be an act of leadership and an act of progress."
For Young Joon Kim '80, president of the Yale Club of Korea, the forum was a much-needed boost to help break out of the lethargy and listlessness brought on by COVID.
"These two years of the pandemic gave me, and I think fair to say a lot of people, the cover for doing nothing," he said. "I wanted to get out of that. But you can't do it by yourself; you need collaborative co-conspirators who are in the same spirit."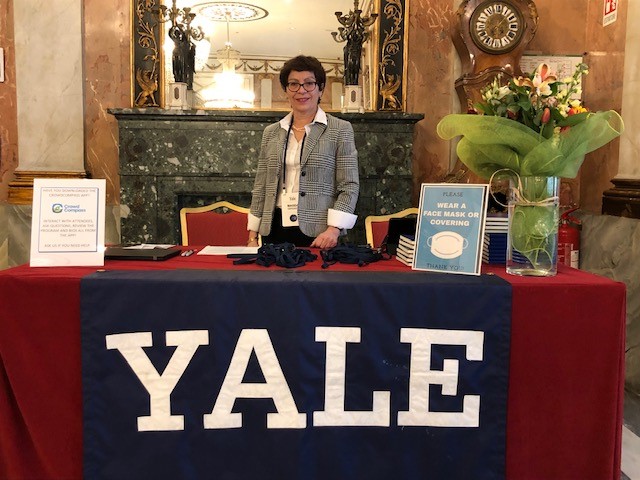 Kim said he appreciated the many moments at the forum to interact with people from around the world, share common experiences, exchange different ideas and insights, foster deep personal and professional connections, and collaborate on potential joint events.
"That's why I went through the trouble of getting my nose poked a couple of times [for COVID testing] and going through Amsterdam in transit, and got here after a 16-hour flight," he said in jest.
For Guillermina Rosenkrantz '97 PhD, president of the Yale Club of Argentina and a law professor at Universidad de San Andrés and Universidad de Palermo, the forum brought back memories of her time on campus as a graduate student.
"It reminded me of my days at Yale, that every single day you learn something, you know someone, interesting," she said, adding that she derived much value from conversations with fellow participants. "What happened here is that it was pretty interactive, so we were able to learn from our peers, from colleagues, from side discussions."
Rosenkrantz said her interactions with other club leaders reaffirmed the need to stay in touch and collaborate more often.
"The Yale clubs are all linked in relationship," she said. "It's clear that working with others, with other groups, is much better."
Gernot Laganda, a Yale world fellow (2016) and director of Climate and Disaster Risk Reduction at the World Food Programme, said he was excited to attend the forum because of the opportunity to engage alumni and other members of the Yale community in working together on environmental, humanitarian, and development issues.
"Whenever Yale alumni come together, they usually represent a great variety of not only backgrounds and disciplines but also institutional vantage points," he said. "There are many topics that shape the world we live in, and you cannot resolve them within only one institution, one academic discipline, or only from one perspective."
According to Laganda, more gatherings like the Global Leaders Forum, which bring together scholars, experts, and practitioners from multiple fields, are crucial to address important societal challenges.
"We live a world that is interconnected, so the problems are interconnected," he said. "But so are the solutions."