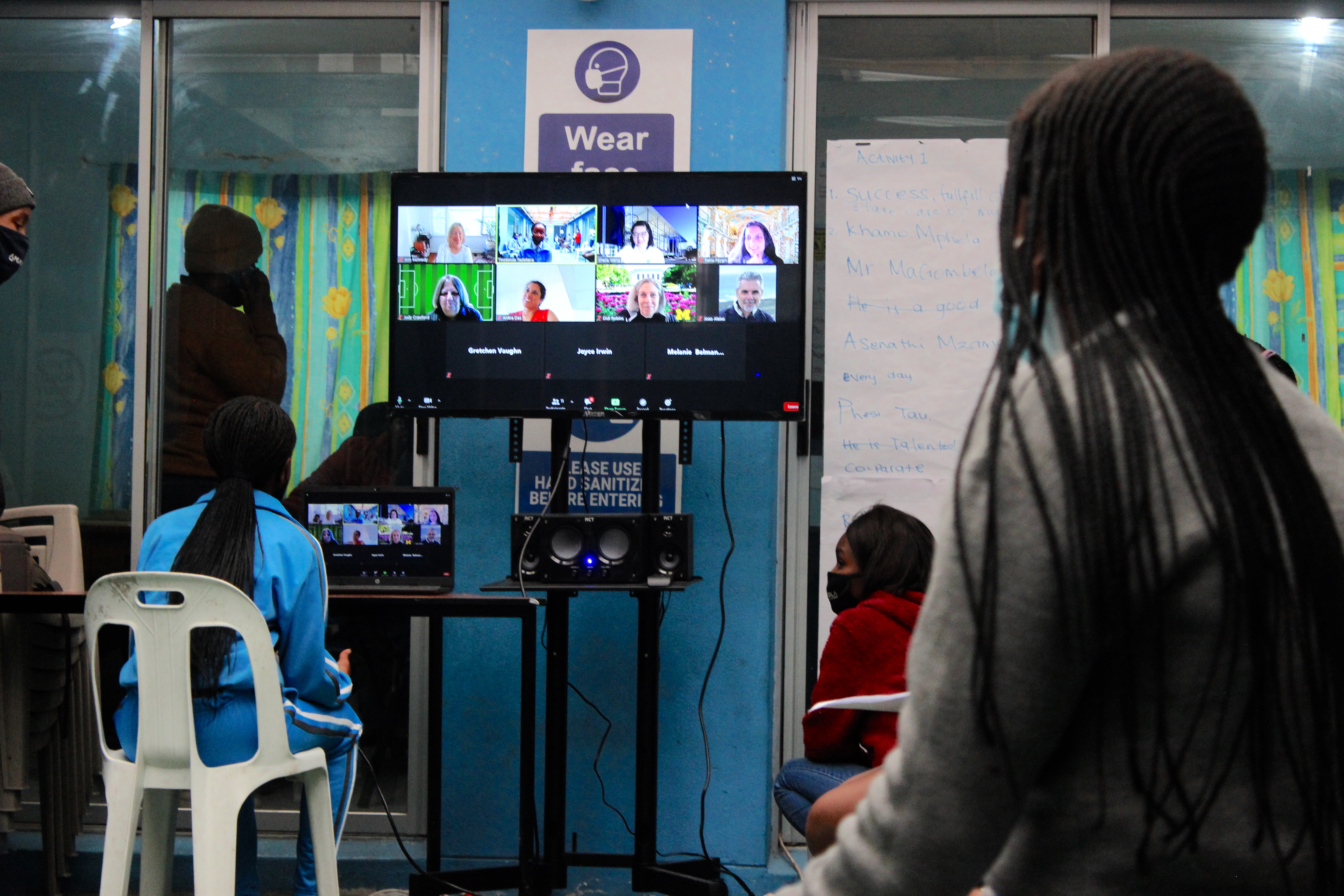 With travel suspended and social distancing in place, Yale Day of Service (YDOS) and Yale Alumni Service Corps (YASC) recast the Day of Service and Service Corps activities as a Year of Service. Building on the momentum of two previous service trips, in 2018 and 2019, and continued engagement with the local community, YASC recently partnered with Amandla Development to offer a series of unique virtual book club sessions for promising students of the township of Philippi, an underserved community of approximately 200,000 residents located on the outskirts of Cape Town, South Africa.
Due to the legacy of apartheid education, most kids in Philippi are not exposed to a culture of reading, making literacy is a major challenge. To encourage reading and comprehension for pleasure for Philippi learners in Grades 7 and 9, Amandla encouraged these students to read Kwame Alexander's Crossover series. After completing the series, the students joined three virtual book club sessions run by Yale volunteers and local mentors, where engagement was encouraged using fun and interactive activities.
The program was led by YASC veterans Ann Kennedy PhD and Judy Kessen Crawford '76, as well as Darsha Indrajith from Amandla Development. Despite rainstorms and inclement weather, coupled with tightening travel restrictions due to the COVID-19 pandemic, learners, mentors, and Amandla staff persevered, ensuring that the students were part of this unique opportunity. The sessions took place in Amandla's Safe Space in Philippi, which aims to provide a nurturing place for vulnerable youth to meet and access services in a friendly environment.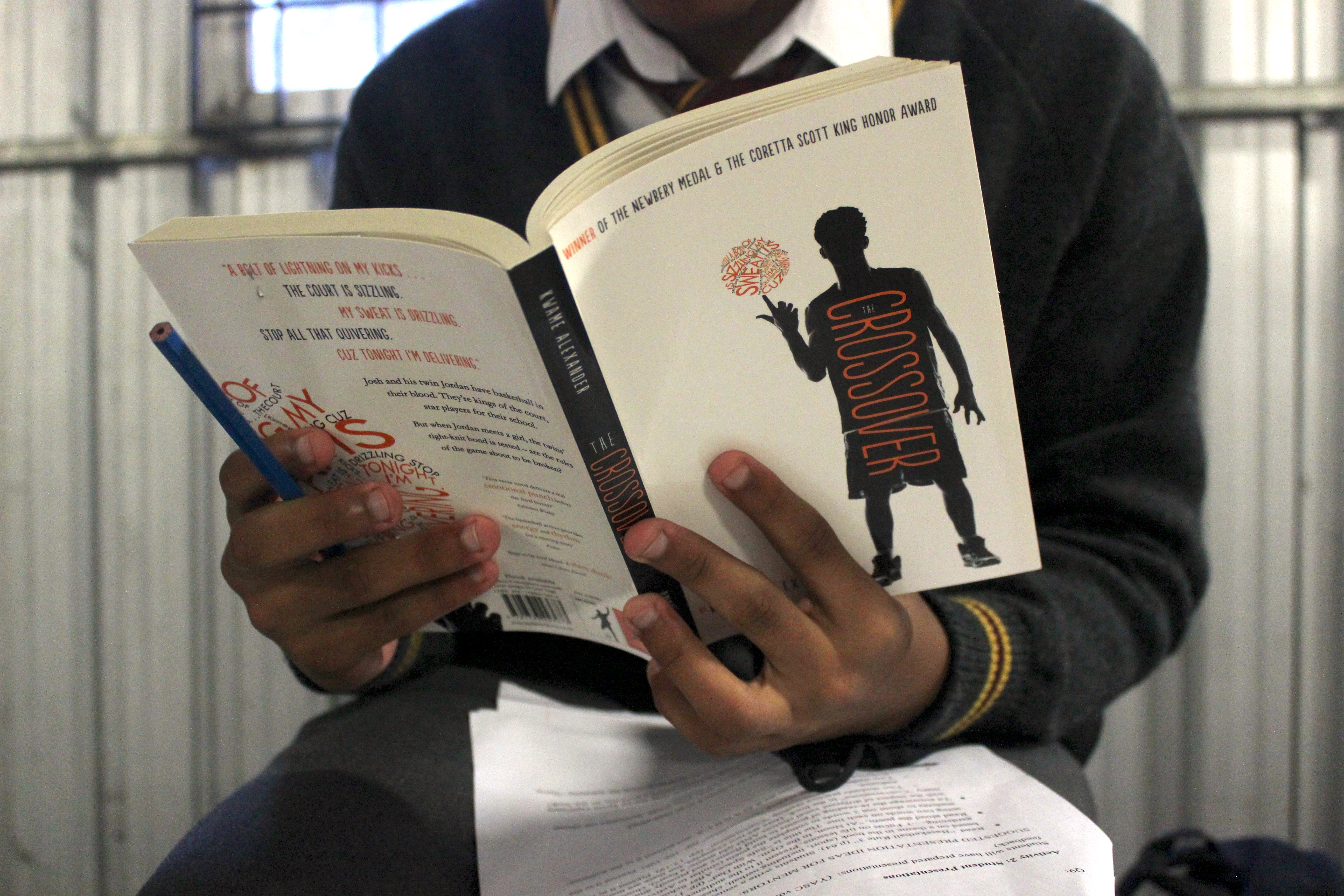 "We spoke to the learners afterward and they all enjoyed the format," Indrajith said. "In particular, they liked that it was outside of school or the library. Learners responded so well to these groups and just wanted more books to read!"
Added Rahul Prasad '84 MS, '87 PhD, who facilitated one of these sessions: "The book club was delightful. I, for one, am all for doing it again. And will be happy to volunteer again as well. The learners visibly became more comfortable as the evening wore on. A sign that if we do it again, it would be better yet. I do hope that one day, in the not-too-distant future, I will be able to go and visit them in person!"
YASC plans to remain active in Philippi and with Amandla, working virtually for now and hopefully expanding its reach once the pandemic abates.
"The YDOS/YASC motto that every day can be a Yale day of service has taken us to new and creative places," said YAA Executive Director Weili Cheng '77, "and we're excited to continue helping Yale's alumni community connect on a global scale."
Check out upcoming YASC service trips and virtual service projects as well as service opportunities listed as part of the 2021 Yale Year of Service!
***
About Amandla Development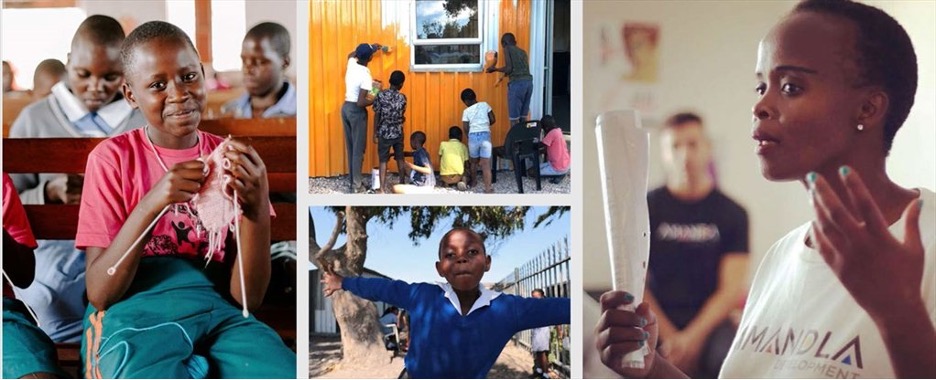 Amandla Development is a South African nonprofit, founded by Yale alumnus Scott Clarke '02, based in Philippi, a "township" in Cape Town. Almost 50% of Philippi's youth drop out of school. But education in a township also is about safety, nutrition, healthcare, community support, and access to and availability of resources. Such a layered, complex problem demands a layered, complex response. This is where Amandla comes in, and it is the focus of the work they do.