Members of the Yale alumni community recently participated in a robust panel discussion on Environmental & Sustainability Initiatives in Chicago: Perspectives from Business, Tech, Art and Community, hosted at the Microsoft Technology Center and organized by the Chicago chapter of Yale Blue Green, a shared interest group for alumni active in the environment, sustainability, and biodiversity.
The program was spearheaded by the chair of Yale Blue Green (Chicago), Judith Singleton '00 MA, a research director and instructor at DePaul University, who was enthusiastic about bringing together alumni and experts from varied backgrounds to address local environmental topics.
"My goal was to organize a panel exploring and analyzing environmental issues from different perspectives," said Singleton.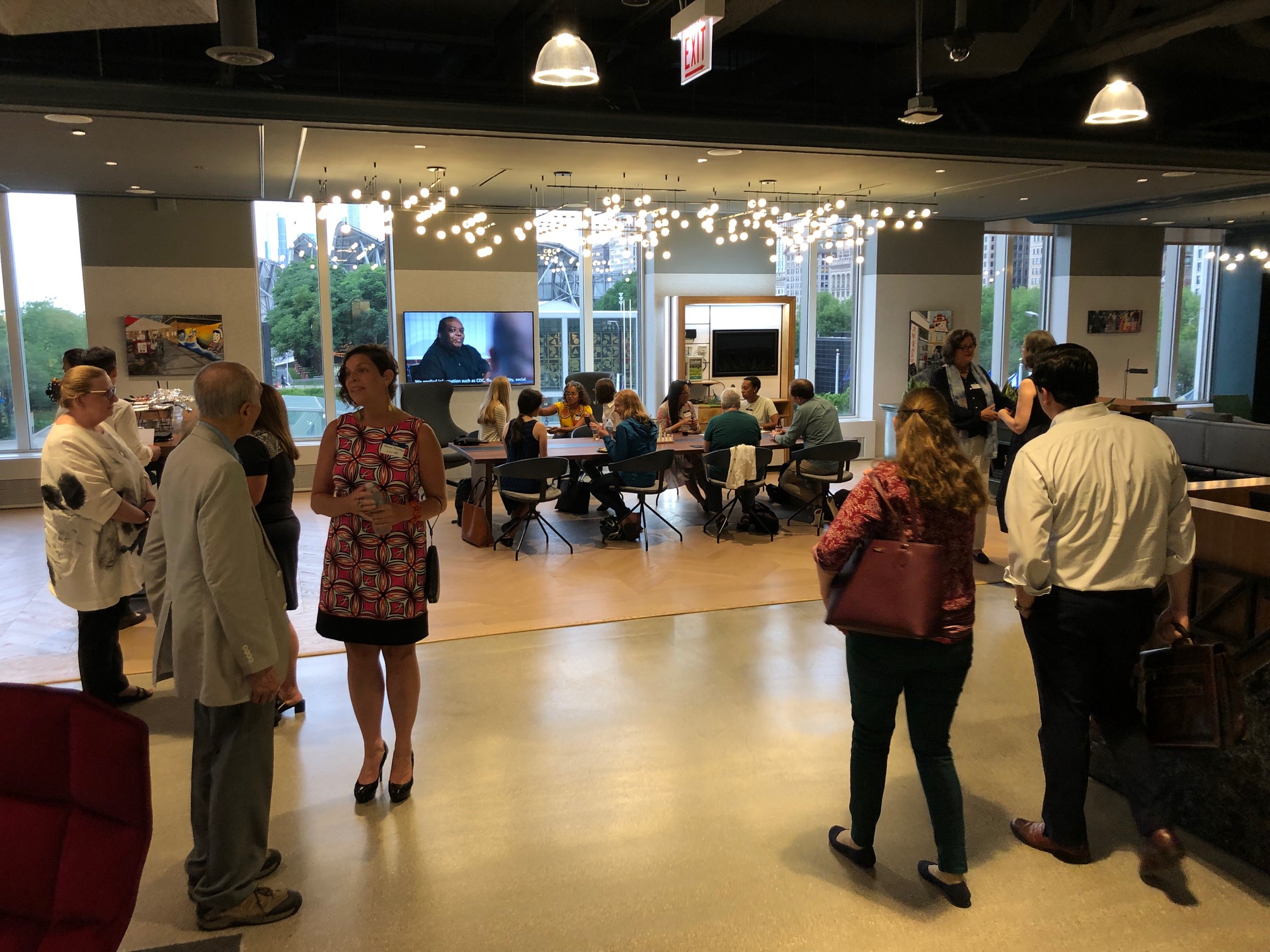 The panel lineup was composed of speakers representing different professional sectors, including academia, nonprofit, industry, and the art world:
Weslynne Ashton '03 MESc, '08 PhD, associate professor of Environmental Management and Sustainability at the Illinois Institute of Technology (Stuart School of Business)

Margot McMahon '84 MFA, an environmental sculptor, author, educator, and videographer

Charlene Andreas, director of Affordable Housing at LUCHA (the Spanish word for "struggle"), a nonprofit that advances housing as a human right by empowering communities

Sam Vance, Civic Innovation Fellow at Microsoft Cities Team Chicago
The discourse covered a variety of topics and issues influenced by environmental considerations, from the creation of art out of dead trees to the shortfall of affordable, passive (energy-efficient) housing in Chicago. The response was positive.
"I was inspired by the panelists who, through their work in education, architecture, business, policy, technology, and sustainability, demonstrated that we all have talents and skills to contribute to improving the environment," said Erin Johnson '08, a graduate student at Northwestern University and former vice president of the Yale Black Alumni Association.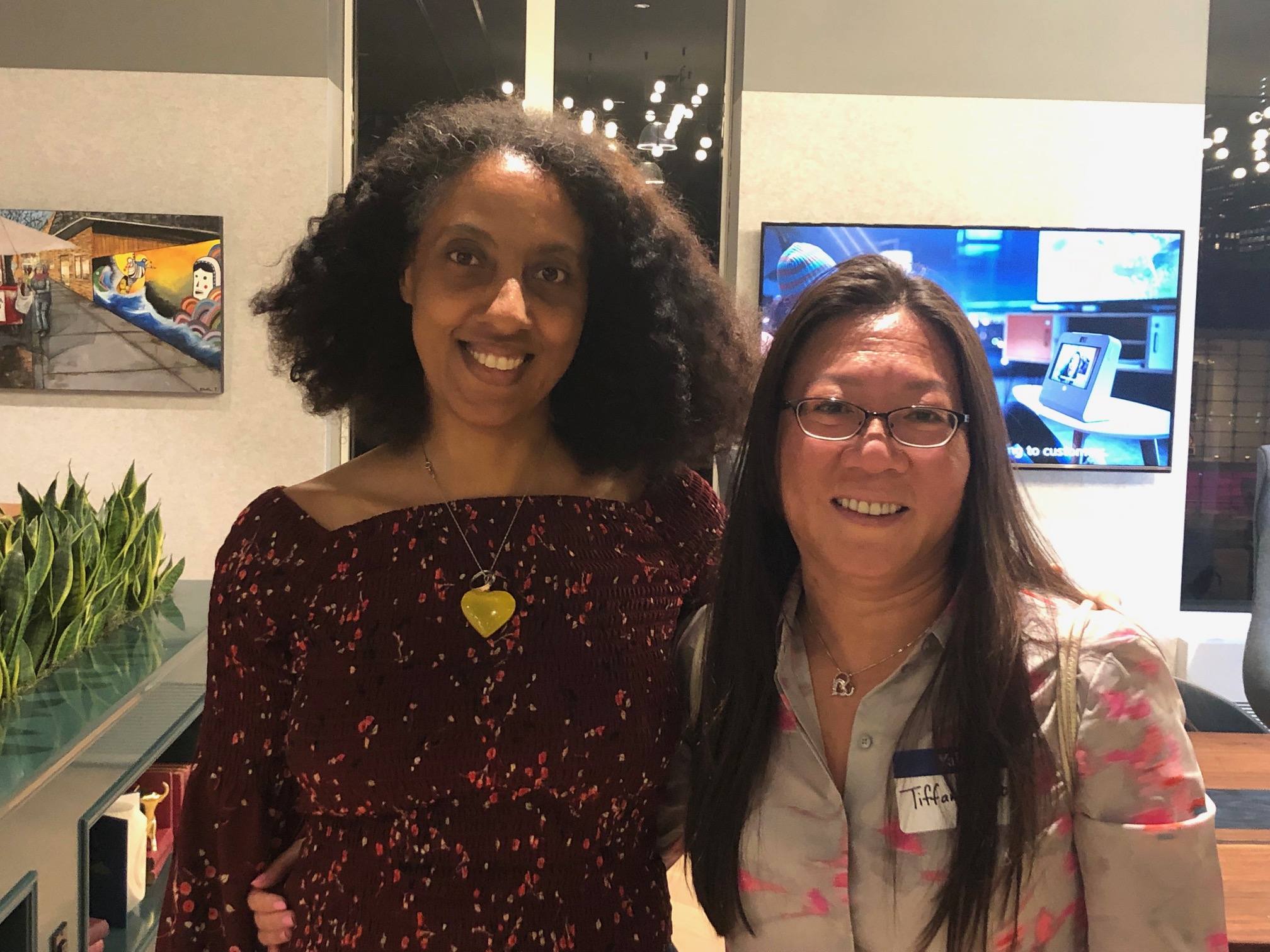 Besides raising awareness and understanding about local environmental initiatives, the event provided attendees, speakers, and community members the opportunity to discuss ways they can collaborate and work together toward shared goals.
For some alumni, the program inspired them to learn more about environmental opportunities in their respective communities and become civically engaged.
"I would like to become more aware of similar initiatives happening in my neighborhood, and perhaps find a way to get involved," said Elizabeth Tokarz '17, '19 MEM, who drove two hours from South Bend, Indiana, to attend the event. "Or, it would be similarly useful to find out what needs in my neighborhood are not being met."
Singleton said she looks forward to seeing more alumni programming in the future that further explores and educates others about environmental and societal issues.
"The problems and challenges in our world require different perspectives in order to understand them," said Singleton. "The challenges with our environment are no different."