December 1, 2022 – New Haven. The 15th anniversary of the Yale Alumni Association Day of Service program calls for something special:  the first ever Day of Service T-shirt design contest. The winning design will be printed as the official 2023 T-Shirt, available for purchase through Campus Customs, and worn by Day of Service volunteers across the globe.
An annual staple on the activities calendar for dozens of domestic and international Yale groups, Day of Service consistently provides opportunities for Yalies to connect with each other, with local groups, and with the university. May 13, 2023 will mark the 15th year of helping alumni engage with their communities all over the world; an estimated 3,500 projects have taken place in the program's history. Although the "official" day is traditionally celebrated on the second Saturday in May, the YAA always encourages alums to gather on a day that works best for their volunteers and local organizations.
The idea for a design contest arose from the popularity of the custom T-shirt created by 2022 honorary co-chair, Garry Trudeau '70, '73 MFA of Doonesbury Fame.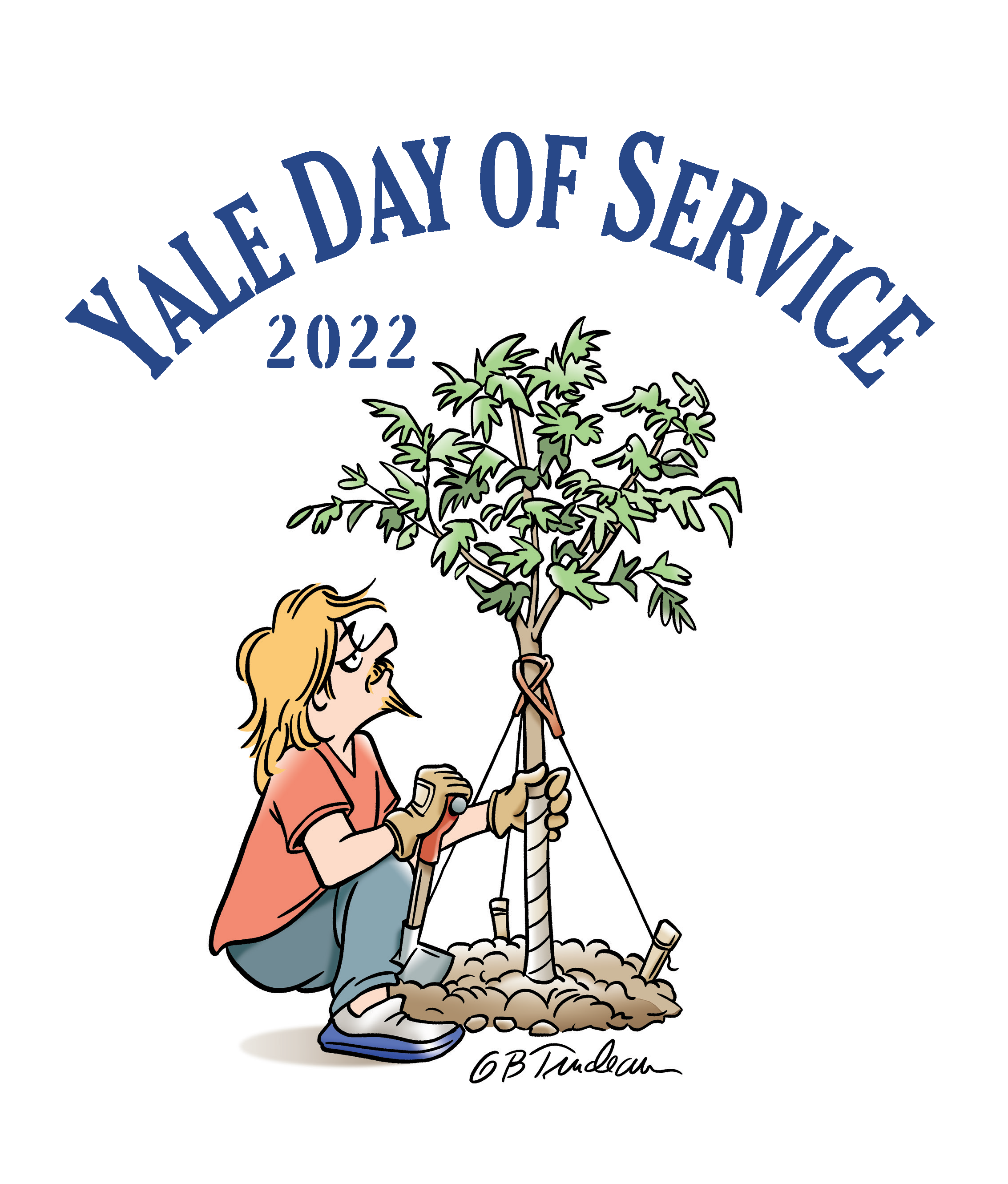 From this excitement, alumni co-chairs Karen Green '78 and Rob Greenly '83 MBA  were inspired to enlist the creativity of the full Yale community – both students and alums – for the 15th anniversary season. 
"With the help of [fellow alumna and book designer, Miko McGinty '93 '98 MFA], we realized the Day of Service T-Shirt was part of the experience on which volunteers build memories," Greenly said. "Each year's T-shirt serves as a memento of meaningful interactions and lasting friendships promoted through Day of Service. We hope the T-Shirt's artwork will reflect that impact."
"Yale student and alumni volunteers are a remarkable cohort of givers, doers, planners, and activists. They are creative, entrepreneurial, and hard working. Why would we look anywhere else for a design showcasing the magic that happens around Day of Service?" says Karen Green '78, an entertainment lawyer by training who developed the official rules and guidelines for the contest.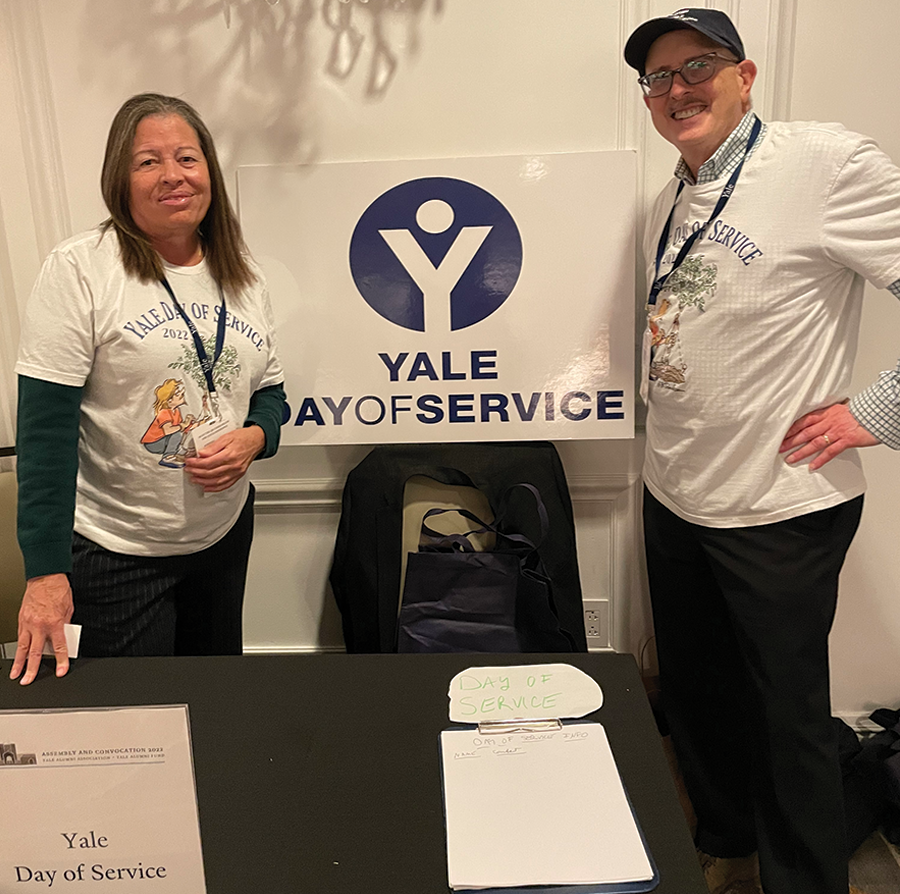 Contest Deadline: December 30, 2022
Review the official rules and guidelines
To enter a design, Yale alumni and students must email an EPS or vector PDF file to Yale Day of Service by 11:59 PM ET, December 30, 2022, with the subject line, "2023 T-Shirt Contest." The winning design will be selected by the Yale Day of Service Regional Directors, and announced on February 3, 2022.
The winning design will be featured on the 2023 Yale Day of Service T-Shirts and made available for purchase online as part of the Yale Day of Service collection on the Campus Customs website during Spring 2023.
The artist of the winning design will receive their choice of a $100 gift certificate to Campus Customs or Snackpass, 5 free T-Shirts, and a Yale Day of Service T-Shirt Certificate.