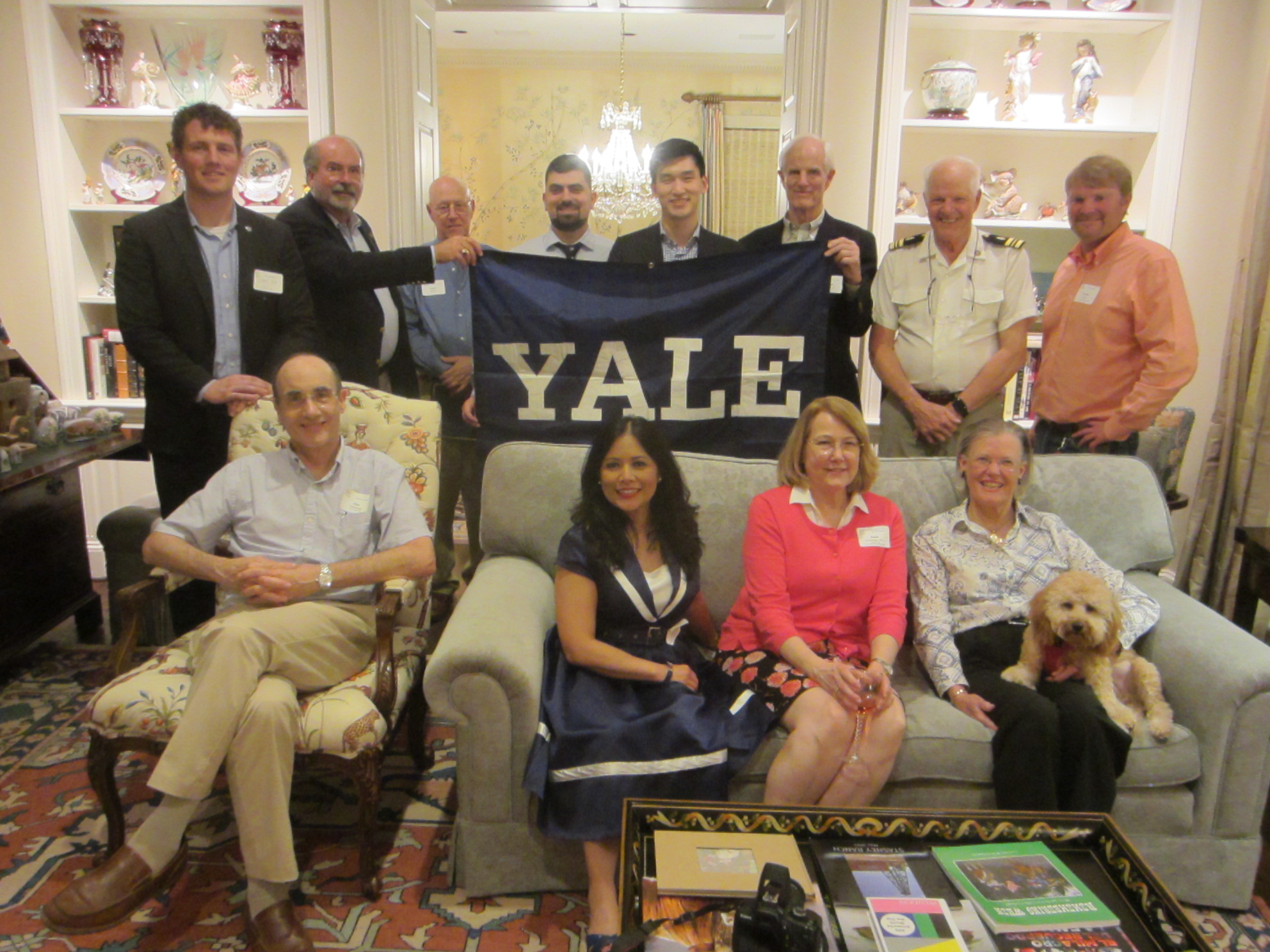 The Houston chapter of the Yale Veterans Association (YVA) recently recognized and honored members of the Houston alumni community who served in the military during the Vietnam War era. Each Yale veteran was presented with a special limited edition lapel pin and a certificate authorized by the U.S. Department of Defense to commemorate the 50th anniversary of the Vietnam War and recognize and honor the three million Americans who served in uniform during that period, specifically between 1955-75. 
This effort was led by YVA-Houston chapter leader Lydia Cristobal '16 DNP, a captain in the U.S. Army Reserve. Cristobal presided over two separate ceremonies to formally present the eligible Yale veterans with their pins and certificates. 
The first ceremony was held at an alumni dinner hosted by Dr. C. Richard Stasney '65, a former Navy physician who himself was a recipient, having served during that era. Assisting Cristobal in the ceremony was Chase Roe '18 MBA, a former Army aviation officer and graduate of the U.S. Military Academy at West Point. The second ceremony took place during the Yale Club of Houston's Annual Dinner, where Steve Long '83, the club president, personally handed each veteran his certificate and thanked the veterans for their service.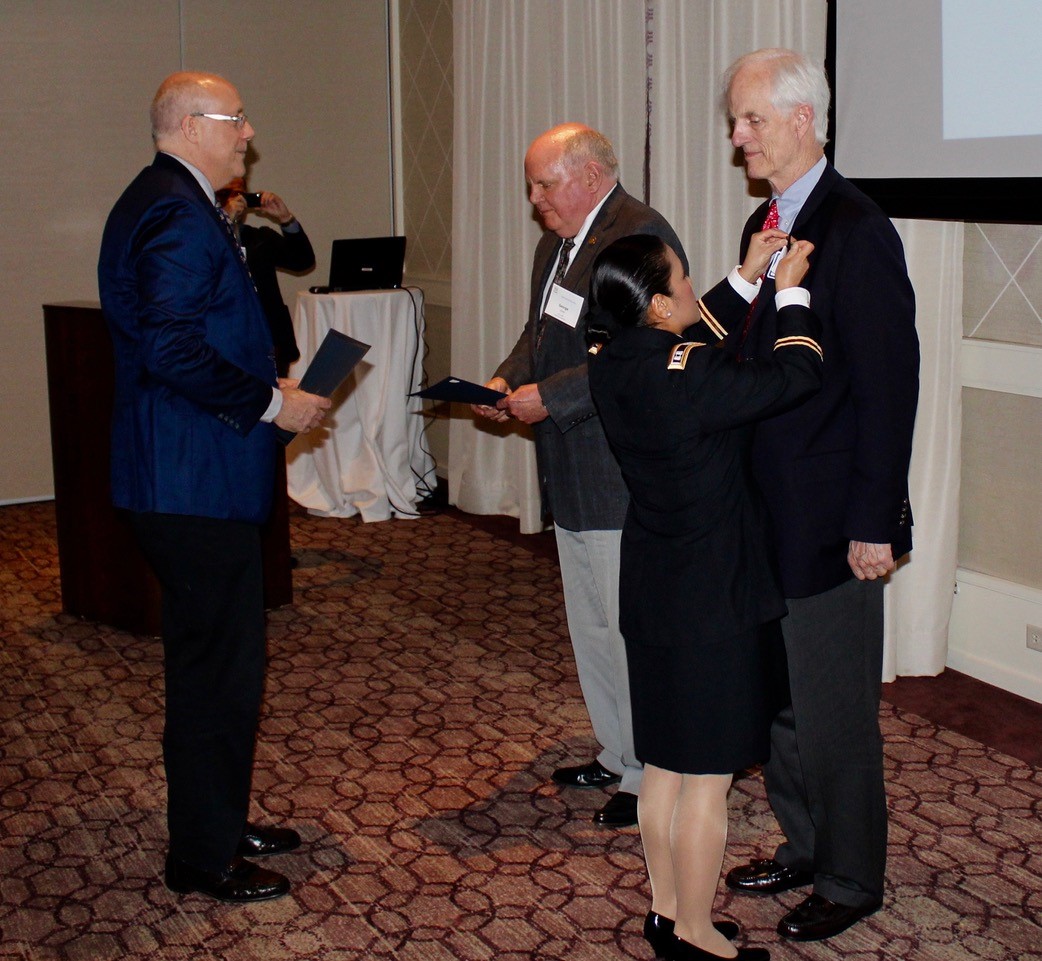 In addition to Stasney, the other alumni veteran honorees were William Knull '70 (Navy), George Littell '66 (Army), William Manuel III '64  (Navy), and W. Corey Rich III '68 (Army).
It is estimated that more than 10,000 Yalies have served in the military. With a sizable population of alumni veterans in Texas, Cristobal expressed her intention to see that all those who served between 1955 and 1975 are duly recognized and awarded.
"We know they are out there, and we want to make sure that every Yale veteran who is eligible for the pin and certificate receives them," said Cristobal.
***
For more information about the Yale Veterans Association (Houston Chapter), contact Lydia Cristobal.