Celebrate reunions in style with digital add-ons to enhance your virtual experience. Join the celebration no matter where you are!
Zoom Backgrounds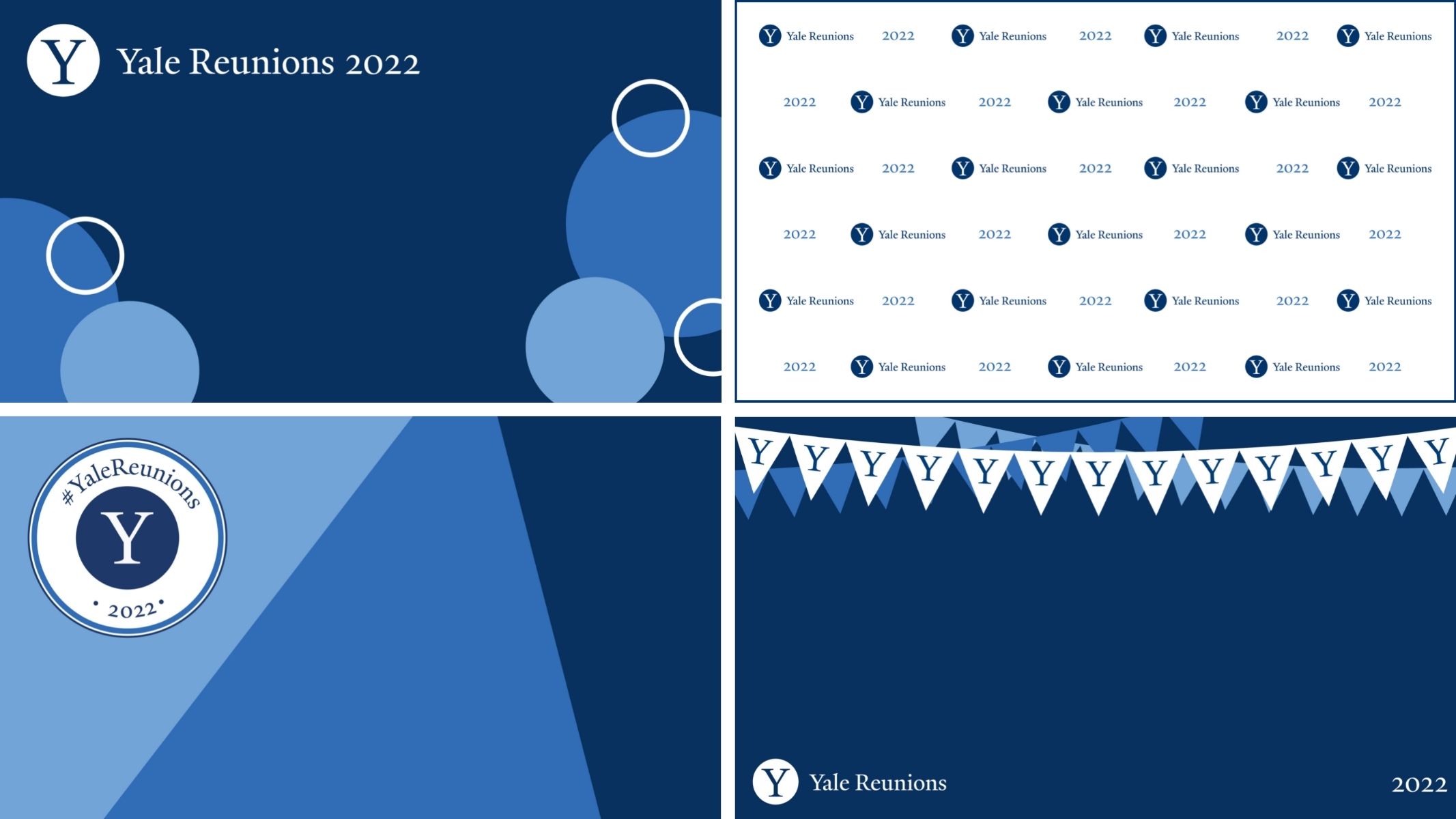 Browse our library of Yale Reunions Zoom backgrounds and find fun custom backgrounds to celebrate with fellow Yalies this year. The collection includes four 2022 backgrounds ready for you to use. Which one will you use to show off your Yale spirit?
Instagram Stickers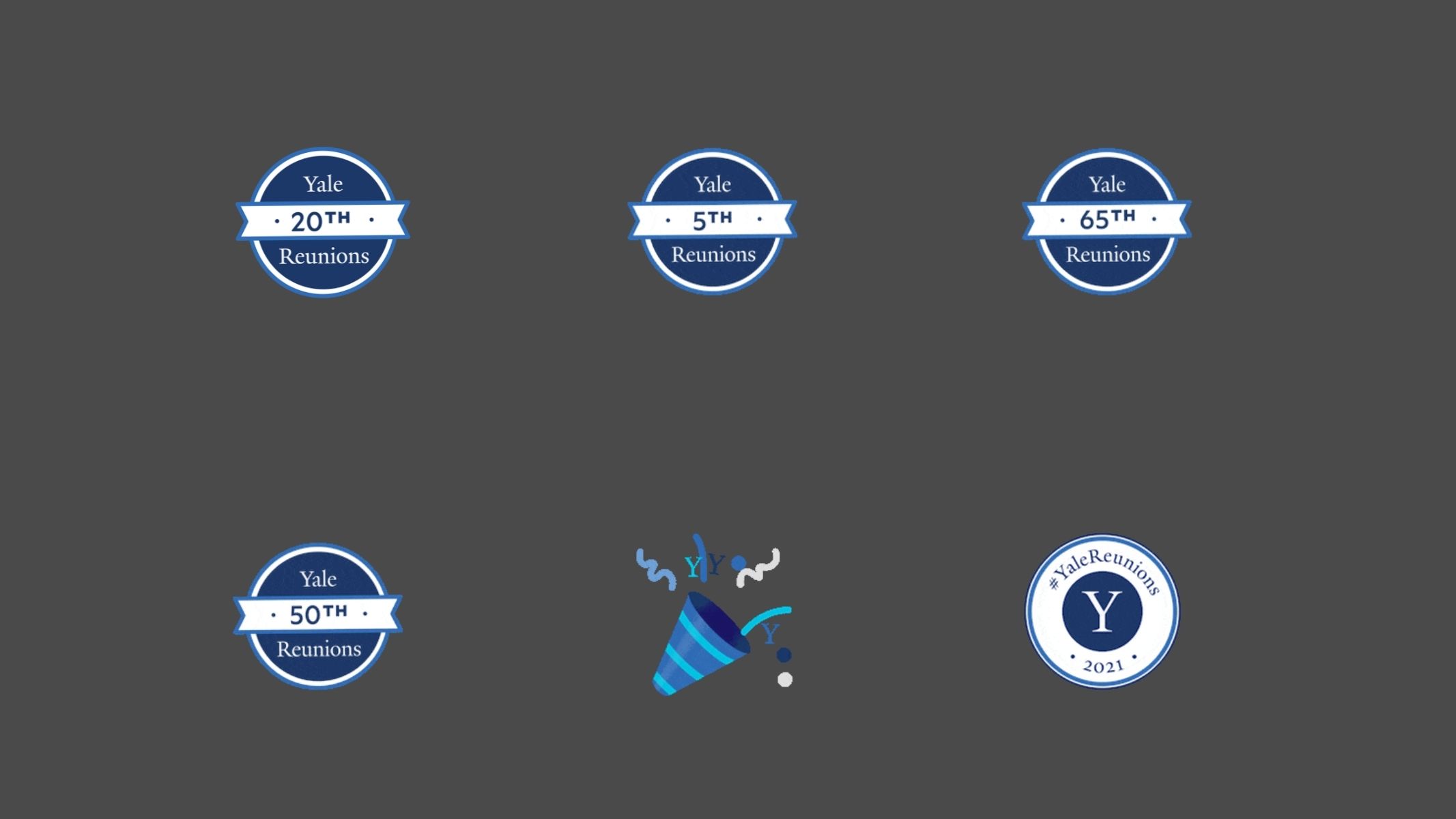 If you're on Instagram, check out our collection of Yale alumni and Yale Alumni Association stickers. We've added a set of Yale Reunions stickers to help you celebrate all weekend long. Search for "Yale Alumni" in the sticker menu and remember to mention @YaleAlumni and tag #YaleReunion in your stories!