Information Links
Browse the Digital Scrapbook
Looking for photos from Yale College Reunions? We're sharing them online in our digital scrapbook, hosted on Facebook. 
Yale College Reunions First Weekend: 1953, 1958, 1963, 1988, 1993, 1998, 2003, and 2008
Yale College Reunions Second Weekend: 1968, 1973, 1978, 1983, 2013, and 2018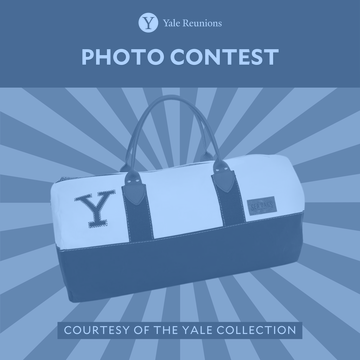 Yale College Reunions Photo Contest
We want to see your Yale pride, favorite spots on campus, family photos, and other special moments from reunions. Submit your photos for a chance to win a Yale sail cloth "Y" duffle, courtesy of The Yale Collection. To enter send your photo, name, and class year to yaawebtech@yale.edu by June 9, 2023. Voting opens June 13, when all alumni can cast a vote for their favorite photo on Facebook. 
Hidden Handsome Dan
We've hidden Handsome Dan all around reunions this year! Can you find him?
More Ways to Celebrate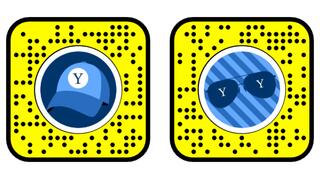 Find Snapchat lenses, Instagram stickers, and more.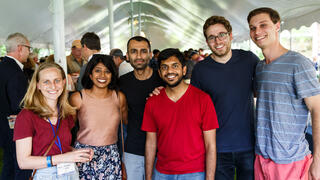 Find all photos from Yale College Reunions (present and past), plus other university-wide events on the Yale University Events Flickr page.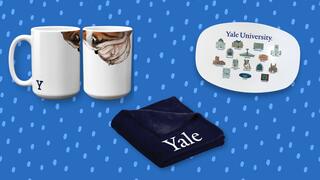 Show off your bulldog pride at reunions and every day! 
Connect with the YAA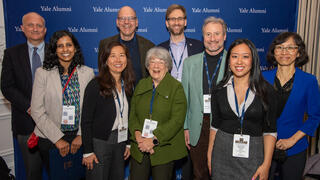 The YAA mission is to enhance and renew the lifelong Yale experience for all alumni, whoever they are and wherever they may be. If you're interested in joining us but are not quite sure where to begin, we have the tools to help.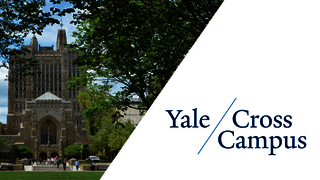 Cross Campus is Yale's networking, community-building, and mentoring platform. It facilitates relationships among Yalies – whether alumni to student or alumni to alumni.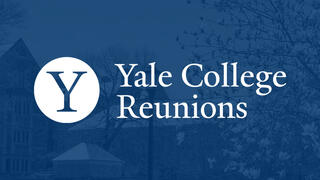 Find information about this year's reunions.