Since 2010, Yale Day of Service has served as an opportunity for Yalies to gather around volunteerism in the name of their alma mater. On May 7, the legacy of alumni giving back will continue for a 14th year, with some high-profile alums helping promote Day of Service to the Yale alumni community after two years of nearly all virtual activities.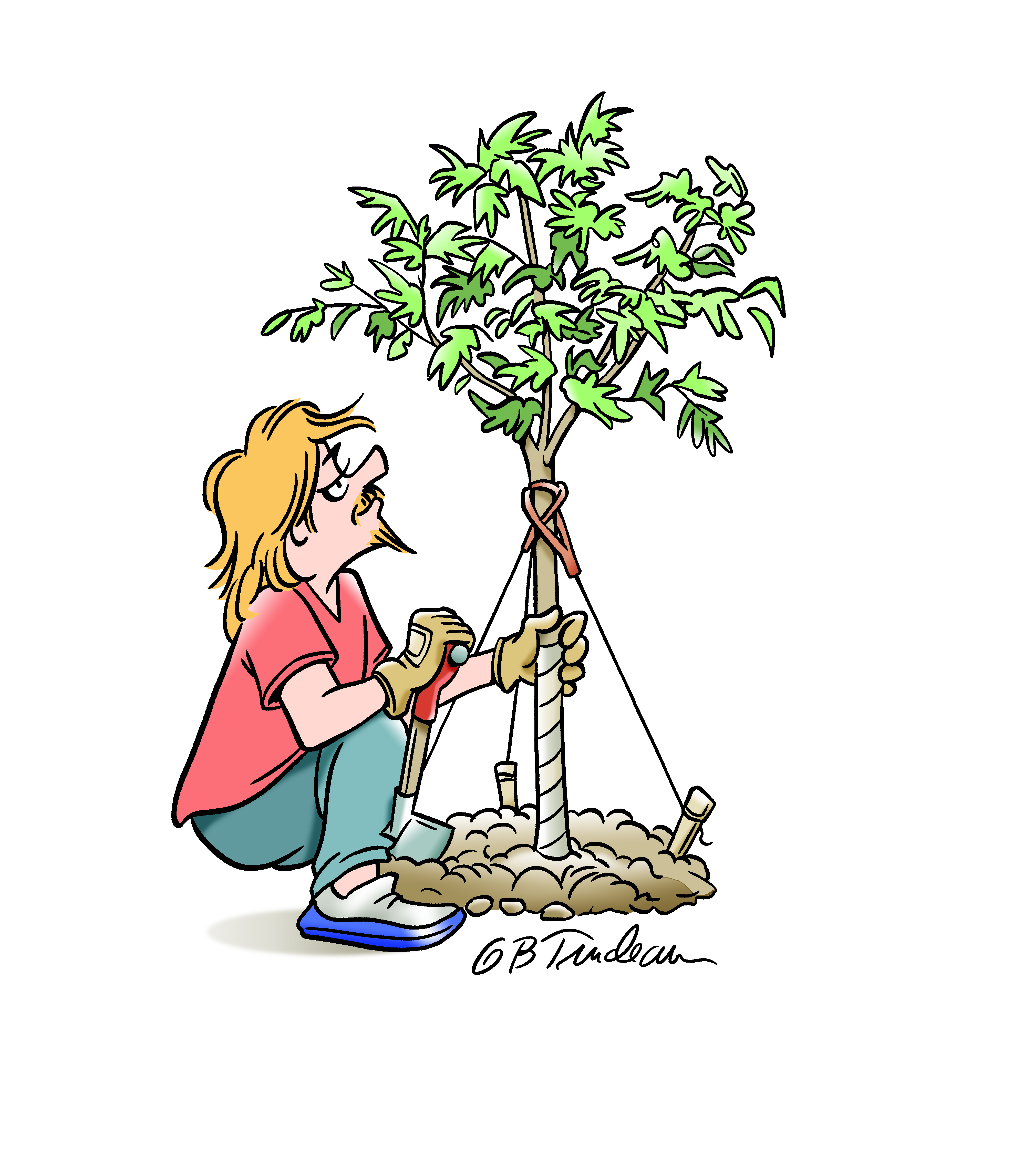 Award-winning actress Angela Bassett '80, '83 MFA and legendary Doonesbury cartoonist Garry Trudeau '70, '73 MFA are the honorary co-chairs for this year's Yale Day of Service, lending their names and their hands toward celebrating service again in 2022.
"The tradition of service and transforming the world for better is longstanding at Yale," said Bassett, recalling her experience at Yale tutoring inner-city kids. "I learned early on that volunteering can bring meaningful connections, deep impact, not just to communities in need, but also to the people doing the work."
Related Video: Angela Bassett's honorary co-chair introduction
Trudeau, meantime, called Day of Service 2022 an opportunity to "get out of our heads and out of our homes to reconnect with our broader communities."
In honor of this year's celebration and in support of the program, Trudeau created custom artwork that will appear on the Yale Day of Service T-shirts, as a limited-edition collector's item.
Related Video: Garry Trudeau's honorary co-chair introduction
On May 7, 2022 – or any day that works for Yalies and their communities – the YAA encourages the members of the global alumni community to participate in whatever capacity they can. Project organizers can find information and tools on the new Day of Service webpages, and interested volunteers can find a service activity – virtual, in-person, or hybrid – on the YAA events calendar or our 2022 Yale Day of Service project page.