Dear Friends,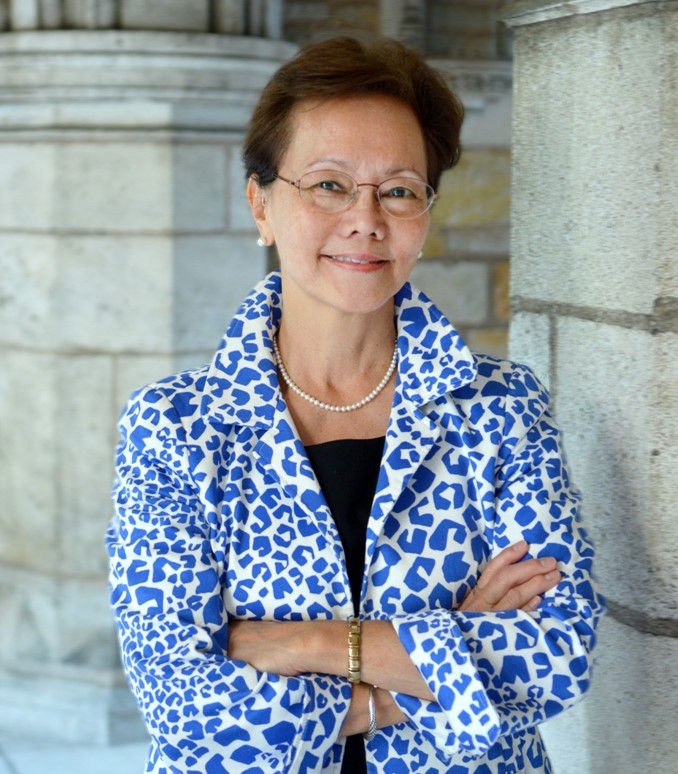 In the fall of 1973, I arrived at Yale with one suitcase, no furniture, and no family in tow. It was quiet – not many students had yet arrived, and I had the entire entryway all to myself. It was hot – so hot that a few days later, my roommate mistook the bank's temperature display for the time and thought it was 1:03.
This year's arrival of new students to campus was decidedly different.
On a cloudy and damp day in August, new students arrived in cars, vans, and SUVs packed with family, clothes, lamps, bedding, sports equipment, musical instruments, and whatever else their vehicles could hold. Incoming Yale College students were greeted by Yalies in costumes and T-shirts with slogans both witty and sophomoric, plus at least one cowbell (need more!), thumping music, singing, and shouts. Within the next few days, there were other traditions and ceremonies to welcome students throughout the campus.
As I participated in some of these ceremonies, I realized that these new Yalies were embarking on a lifelong experience. They probably had little understanding of the impact Yale would have – and will have – on their lives. I know I did not when I arrived.
Each of us has a unique story of how we came to Yale, and many of you have shared your life stories with me. These stories are all different, but all have a common theme: how the Yale experience influenced our lives and choices.
The Yale Alumni Association's work is focused on our Yale experiences. The YAA's mission is to enhance and renew the lifelong Yale experience for all alumni, whoever you are and wherever you may be. In pursuit of this mission, the YAA seeks to provide you with meaningful engagements – in person and online – that reflect the vibrancy of our campus and alumni community.
Examples include:
Learning opportunities with lectures by Yale faculty and prominent alumni. For more, check out the YAA's events calendar, the YAA website, and contact an alumni group leader.

Service activities through:

Alumni gatherings, including the recent 50th anniversary celebration of coeducation in Yale College (watch video of the sessions, performances, service of remembrance), the upcoming conference on global citizenship, the launch of shared interest groups of alumni in both health and finance, Yale College reunions, reunions in the professional schools such as the recent reunions for the Yale School of Music and the Yale Law School, and many more.
Of course, Yale is more than just a place and programs. Its reach touches all corners of the world and its impact is truly global, spanning thought leadership, research, and dialogue on topics ranging from planetary health to the U.S. Constitution, and from neuroscience, global health, and cancer research to creativity and music.
As we enter this season of thanksgiving, I reflect on Yale's global influence and my continued Yale experience: the intellectual stimulation, the network of friends, the commitment of the hundreds of alumni leaders who returned to campus last weekend for YAA Assembly and Yale Alumni Fund Convocation, and an optimism born from Yale's belief – and my belief – that anything is possible. This last point was expressed in an email to me from Konrad Perlman '60 MCP a few years ago:
"A short anecdote from a Yale Law School graduate I met at the cleaners. After an exchange of what year, what school, and what do you dos, I asked him what he got out of his Yale experience. And he replied: 'Anything is possible.' I agreed that that was the same belief I took with me as well. It's the kind of optimism that ... is a viewpoint that considers limitations temporary. ... Optimism of that sort, I believe, is a gift of viewpoint and curiosity that is unique to Yale, where a community of commitment to the highest and, at the same time, most practical ideas lives and breathes every day."
Another group of students has now moved in amid enthusiastic greetings, joining us as Yalies. Like us, they will be forever influenced by their Yale experience. This experience may not be the same for everyone, but it makes us all part of the Yale community. And I, for one, am exceptionally grateful for that, and for the lessons and opportunities Yale provided – and continues to provide today.
Best regards,
Weili
P.S.: Visit our website for alumni news, events (submit events for posting!), and to connect and volunteer.
P.P.S.: What was your arrival on campus like? Were there cowbells?