The Yale Alumni Association Board of Governors will hold its final meeting of the 2019-20 term on Friday, a time to discuss the passing academic year, to look to future work, and to celebrate those members cycling off the board.
The meeting also marks a time of transition, with Nancy Stratford '77 completing her two-year term as chair and handing over the reins to incoming chair Jerry Henry '80 MDiv and the new executive committee.
Those cycling off the board as of June 30 are immediate past chair Rahul Prasad '84 MS, '87 PhD, executive committee member Pulin Sanghvi '92, and third-year members Akosua Barthwell Evans '90 JD, Cristina Gonzalez '94, Richard Kayne '76 MD, Amy Savage '10 PhD, and Ben Slotznick '70, '73 DRA.
"It has been my absolute honor to serve as chair of the YAA Board of Governors," said Stratford, who will remain on the board for another two years, transitioning to her designated role of immediate past chair. "The volunteer leaders who serve on this board are so dedicated and so committed to providing the best programs and events for all alumni – it's an inspiration to work with them and an honor to call them my friends."
Stratford had previously served as chair of the Yale Alumni Fund, making her the first person to hold both positions. Reflecting on her time as YAA board chair, colleagues praised her openness, accessibility, and dedication and cited her spirit of community and collegiality, as well as her efforts to grow the association and the board, which has broadened its reach in recent years to provide more comprehensive and wide-ranging programming for all alumni.
"Nancy has provided us leadership, friendship, and direction. She has championed the YAA's efforts to prioritize the engagement of alumni of all backgrounds, communities, and interests, and has been tireless in her support of career development and mentoring activities. We are thankful that she will continue with us as immediate past chair for the next two years," said Weili Cheng '77, executive director of the YAA and herself a former chair of the board of governors. "Personally, I have been delighted to work with Nancy, my classmate and a longtime friend. Her dedication to Yale and to Yale alumni is unmatched, and we are and have been very fortunate to have her stewarding the board for the last two years.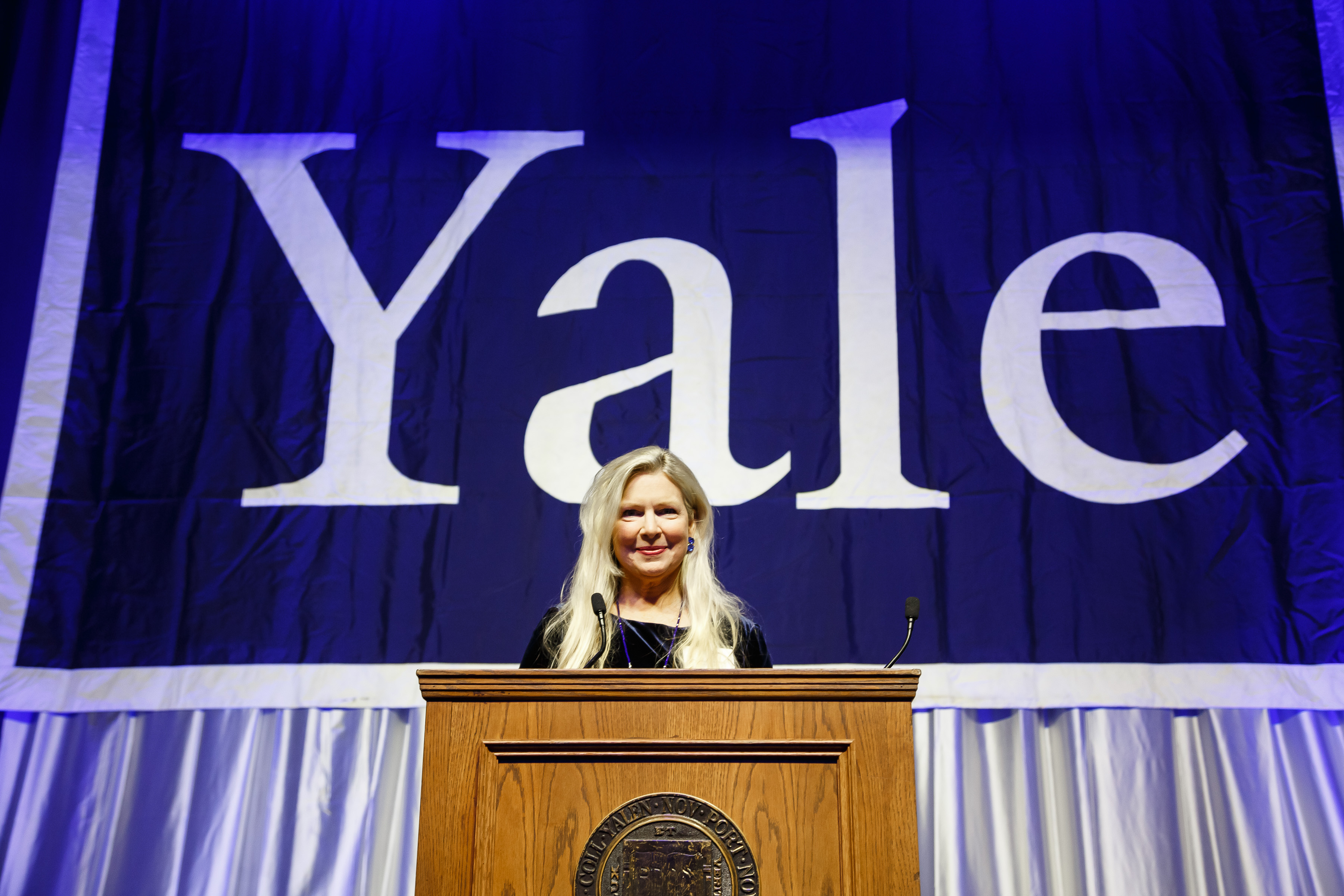 "And to our departing board members: I cannot thank you enough for your outstanding work on behalf of Yale. While we're sad to see your time on the board come to a close, we know you'll continue on as trusted volunteers, leaders, and friends."
Starting July 1, Henry will be joined on the executive committee by incoming vice chair Xiaoyan Huang '91 and executive officers Rob Greenly '83 MBA, Billy Kolber '86, and Kevin Winston BA. Huang will be new to the role of vice chair, and Kolber and Winston will be in their first terms on the executive committee after three years as board members. Greenly joined the executive committee for the 2019-20 academic year.
[Related: Henry '80 MDiv leads new YAA Board of Governors slate]
Terms for the YAA Board of Governors run July 1 through June 30. The chair and vice chair of the board each serve two-year terms, which conclude on June 30 of each even year, with board members serving three-year terms and executive officers elected or re-elected on an annual basis.
"We are ready and excited for the work ahead," said Henry, who previously served as vice chair. "Our friends who are completing their service on the board have left a distinct and distinguished legacy. Through their great work, and under Nancy's strong, passionate leadership, we have made great strides as a board and as an alumni body. I look forward to building upon those efforts over the next two years."
The new members joining the board for 2020-21 are Anna Barry '95 MS, '98 PhD, Benjamin Bartolome '16, Lydia Cristobal '16 DNP, Stephanie Grilli '74 MA, '80 PhD, Peyton (Randy) Helm '70, Sterling Thomas '08, and Judy Tom '87, along with Jeffrey Feldman '95 MBA, who has been selected to serve a full three years after filling one year of a vacant term.
"I am extremely proud of the work that we as a board have accomplished over the past two years," Stratford said. "We have been thoughtful and productive in our approach to review, analyze, and align our work so that it will continue to be relevant and deliver a positive and beneficial impact for our alumni in the areas they have told us are important. And It is certainly exciting to envision what the board can do in the future."
***
Full photo caption for featured photo: L to R: Kevin Winston BA, Cristina Gonzalez '94, Ben Slotznick '70, '73 DRA, Amy Savage '10 PhD, Billy Kolber '86, Weili Cheng '77, Akosua Barthwell Evans '90 JD, Nancy Stratford '77, and Richard Kayne '76 MD