Fifty years to the day from when the first Earth Day was held, on April 22, 1970, hundreds of Yale alumni and friends tuned in for a virtual discussion featuring Andrew Garling '68, one of the original Earth Day organizers, to hear his recollections, experiences, and perspective on this historic event, as well as his thoughts on the way forward in environmental activism.
The program was hosted by Yale Blue Green, Yale's alumni shared interest group for the environment and sustainability, in partnership with the Yale Alumni Association, the Yale Alumni Nonprofit Alliance, and The Climate Museum, the first museum in the United States dedicated to climate change and climate solutions.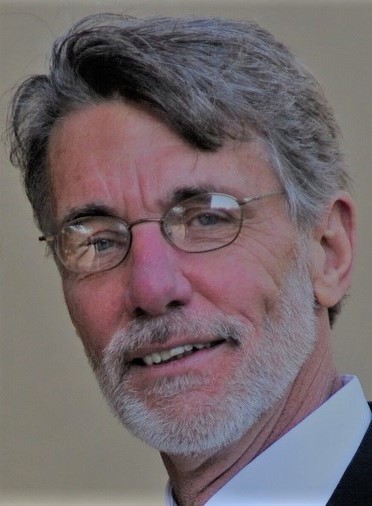 Moderating the discussion was Lauren Graham '13 MEM, the chair of Yale Blue Green, who was excited by the opportunity to interview Garling.
"It's incredible to talk to someone who was there in the very beginning," she said. "To speak with a fellow Yalie whose vision, dedication, and love for the environment helped to make this pivotal moment in our history possible."
Launched and coordinated by six activists – including Garling – leading scores of volunteers, the first Earth Day attracted more than 20 million Americans (which, at the time, accounted for 10% of the total U.S. population). Together, they participated in massive rallies, protests, marches, teach-ins, and cleanups across the country in support of greater environmental protections and a cleaner, healthier, more sustainable planet.
The event ushered in a wave of public enthusiasm for change that led to the creation of the U.S. Environmental Protection Agency (in December 1970) and passage of a slew of major environmental legislation, including the Clean Air Act of 1970, the Clean Water Act of 1972, and the Endangered Species Act of 1973.
Over the years, Earth Day has grown to more than one billion people in 192 countries participating in related activities annually, making it one of the largest movements in the world.
According to Garling, an important factor in the success of Earth Day was that it was supported by a broad cross section of Americans, all working together and energized by a single ambitious goal.
"It was not a march on somewhere but a unified gathering everywhere in the nation calling for an attitude change: to protect and save our one planet," he said.
Garling noted that the lasting impact of Earth Day was made possible not only by those who participated in the event itself, but also by the millions of Americans who watched it unfold from home on the evening news and, inspired by the coverage, took action to lobby and advocate for a more robust national environmental agenda, as well as greater awareness on the effects of human activities on the planet.
Among misconceptions about Earth Day, Garling debunked the notion that it was driven predominantly by counter-culture youth activists. While young adults did indeed play a significant role, Earth Day came about due to the leadership and efforts of a diverse coalition of constituents, groups, and allies across the country, including scientists, conservationists, and democrats and republicans.
He noted that women were a particularly formidable force in spearheading Earth Day.
"They were one of our most powerful on-the-ground groups in the country leading up to April 22," he said.
Garling said he and his fellow organizers felt strongly that Earth Day should be peaceful and nonviolent. Having been active in anti-Vietnam War efforts while a student in medical school, he understood how peaceful protests, demonstrations, and rallies could devolve into unintentional violence and confrontation, thereby undermining the spirit, purpose, and objectives of those activities.
"This was not about hurting people," he said. "It was about awakening people."
While encouraged by and even a bit incredulous about the longevity of Earth Day five decades later, Garling is mindful that much more needs to be done to protect the environment and restore the planet – and that it is incumbent on every citizen and inhabitant to do their part.
"We all have to get involved," he said.
He added that Yale, given its history, mission and capabilities, is particularly well suited to play a decisive role, as well as inspire and guide others, in finding solutions to the world's most pressing environmental challenges.
"Yale has a history of leading and leadership," said Garling. "More now than ever, we must lead by example."