Yale in Hollywood Fest is returning this winter with its second global virtual film festival, to be held December 2-4, 2021, and open to all Yalies.
The three-day event will include a lineup of feature and short films evaluated by an esteemed alumnae jury of actresses Sara Gilbert and Delilah Napier, producer Chris Lee, and current Yale student filmmaker Kristina Yang. Submissions for the film festival were solicited and accepted earlier this year.
In addition to serving as a showcase for Yale filmmakers, directors, and actors, Yale in Hollywood Fest this year will present its inaugural Visionary of the Year Award to alumnus Lee Isaac Chung, the Oscar-nominated director of Minari. The award will be presented by David Geffen School of Drama at Yale alumnus and Dexter regular C.S. Lee.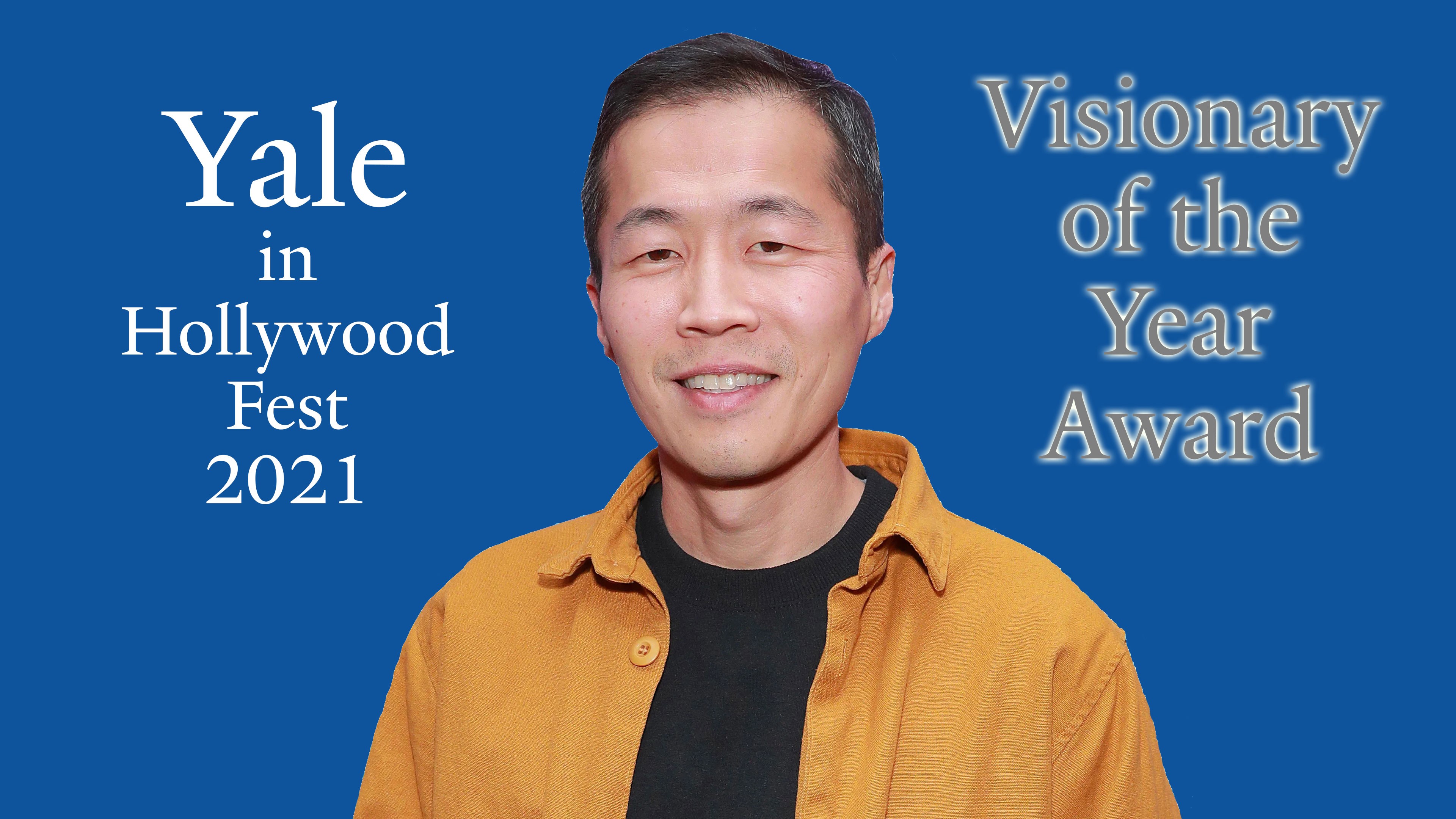 "We are delighted to honor Lee Isaac Chung with the inaugural Visionary of the Year Award from the Yale in Hollywood Fest, as his talent highlights Yale filmmakers' standards of artistry and creative achievement," said Yale in Hollywood Fest Programmer for Short Films Hannah Ruth Earl, who is also serving on the jury for this year's awards. "Moreover, we are confident that his success thus far indicates a promising future in entertainment."
For 2021, Yale in Hollywood Fest will be charging a $10 festival pass for streaming all the film presentations via YIHfest.com. One hundred percent of the video-on-demand revenue will be split evenly by the festival's competitive prize winners.
The Q&A events and the awards presentation will live stream free to the world.
The festival will open on Thursday, December 2, with S.J. Chiro's SXSW's feature Lane 1974 starring Sophia Mitri Schloss, a current first-year student at Yale. There will be a live Q&A with the filmmaker and actress at 5 p.m. PT.
On Friday, December 3, the festival will screen three programs of short films: Musical and Comedy Shorts, Dramatic Shorts, and Documentary and Experimental Panorama. Q&A with the filmmakers will be held at 5 p.m. PT, 5:30 p.m. PT, and 6 p.m. PT.
The festival will close on Saturday, December 4, with a current Yale student production/documentary feature When the Music Stops, about an American generation struggling for an identity and finding itself at a crossroad in 2020. Live Q&A with the filmmakers will be held at 5 p.m. PT, followed by the jurors announcing and presenting festival awards. Visionary of the Year winner Lee Isaac Chung will receive the award and speak live.
"I'm really thrilled to present this year's festival lineup," said festival director Quentin Lee, "as the acceptance rate is 88% of total submissions. This really speaks to the quality of films produced by the Yale community."
Yale in Hollywood Fest showcases features and short films that include at least one Yale student, alum, or current staff in the starring, producing, writing, or directing chair. All events, including screenings and live streams, will be available directly from Yale in Hollywood Fest's official website.
***
Founded and headed by alumnus Kevin Winston, Yale in Hollywood is a volunteer-run organization based in Los Angeles that connects Yale students and alumni to the entertainment industry. Yale in Hollywood's Social Chair Quentin Lee is the festival director for Yale in Hollywood Fest 2021. Hannah Ruth Earl and Melissa Johnson are the short films and features programmers, respectively.