Celebrate Service Week 2021
Information Links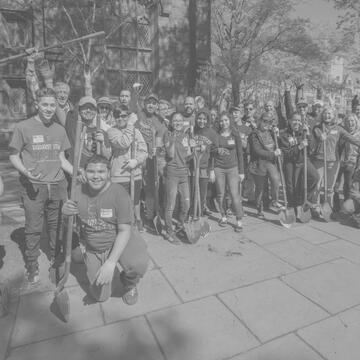 A Virtual Celebration of Service
Service is in Yale's DNA, the desire to take what you learned on campus and give back for the greater good. This week, join us in celebrating Yale Day of Service, Yale Alumni Service Corps, and annual service projects that continue to make a difference in communities around the world.
Service Week Events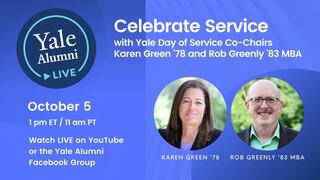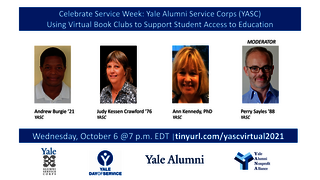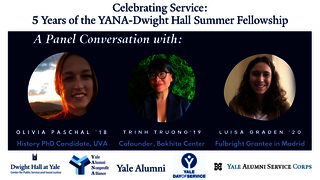 Information Links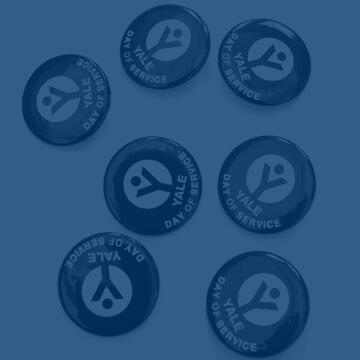 Yale Day of Service
Every year, alumni, family, and friends come together to celebrate Yale's tradition of service by contributing to their communities. Volunteers are needed at all levels: participating in sites, coordinating with local organizations to plan each project, and leading a regional area.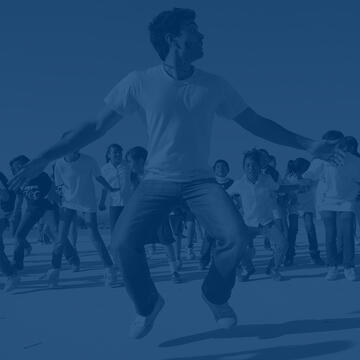 Yale Alumni Service Corps
The Yale Alumni Service Corps promotes mutual cross-cultural awareness and sustainable development in underserved areas around the world. Alumni, family, and friends work together to inspire hope and produce meaningful change in the communities and in the lives of the people we serve.