Diversity, Equity, and Inclusion Working Group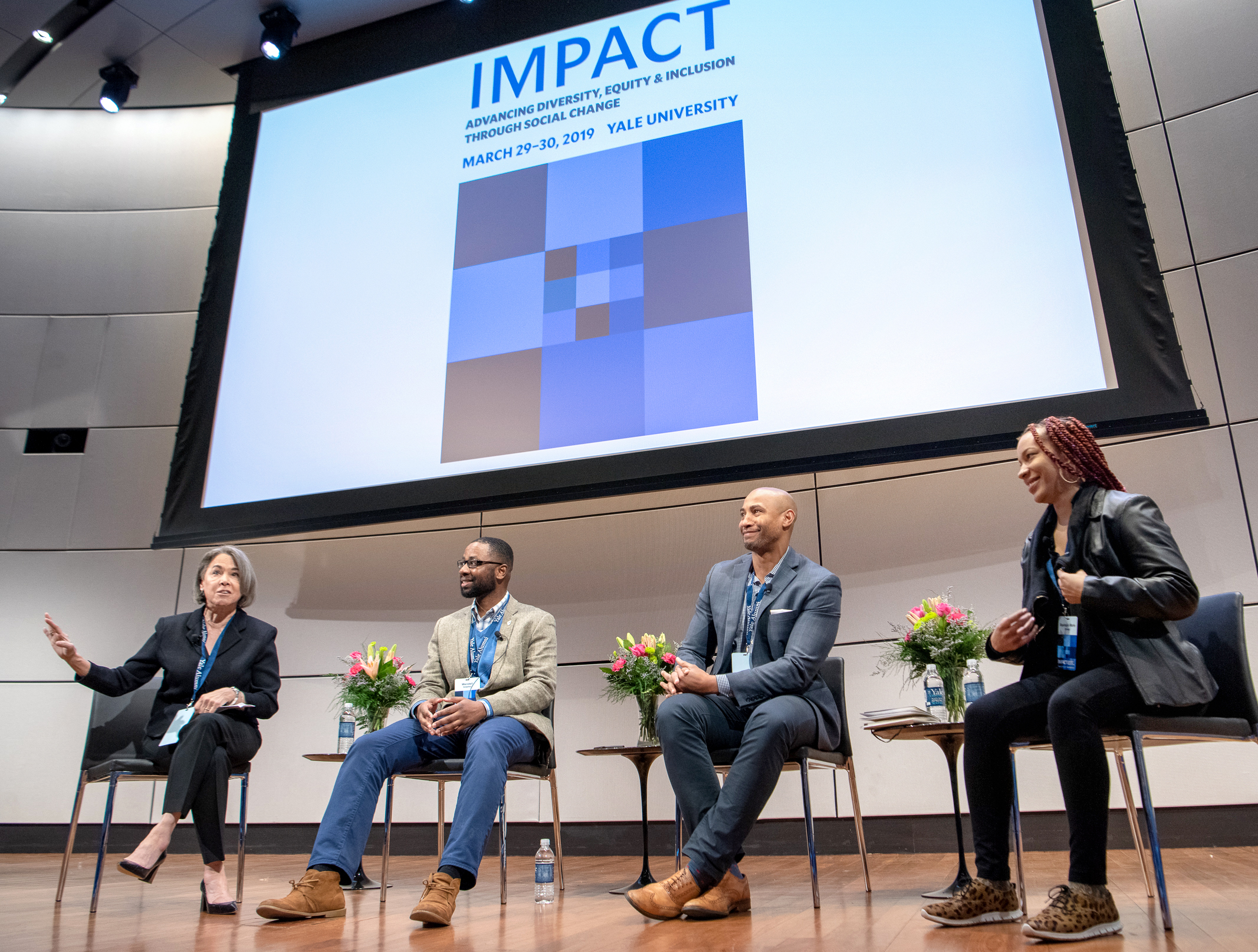 In January 2018, upon the completion of the work of the Alumni Task Force on Diversity, Equity, and Inclusion, the DEI Working Group was formed to follow up on selected recommendations from the report. The working group, whose term runs through June 2019, is charged with pursuing the following projects, each based on recommendations in the Task Force's report:
Organizing events branded as Community Impact Initiatives to bring together alumni and civic leaders to discuss solutions to community challenges.
Continuing learning events with an expanded focus on additional DEI themes.
Developing best practices for building diverse leadership pipelines for the YAA, Yale College Classes, regional clubs, interest groups, the Yale Alumni Fund, and Yale's Graduate School of Arts and Sciences and professional schools.
Developing ways to engage young alumni and alumni of color, including building alumni-to-student connections around DEI.
Summary of YAA DEI Activities: 2018-19
February 2019 DEI Working Group Update
September 2018 DEI Working Group Update
May 2018 DEI Working Group Update
2019 Impact Conference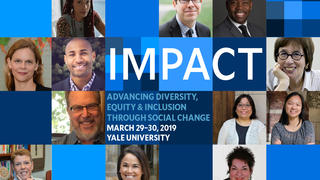 The 2019 YAA Impact Conference was titled, "Advancing Diversity, Equity, and Inclusion Through Social Change." Over two riveting days, it covered all those topics and more, with a distinguished array of alumni, thought leaders, professors, students, and parents.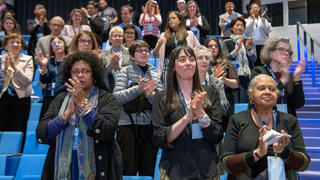 The discussions were wide-ranging, important, and at times deeply personal, and they touched upon some of the most pressing issues on college campuses and in society at large: diversity, belonging, inclusion, equality, and equity.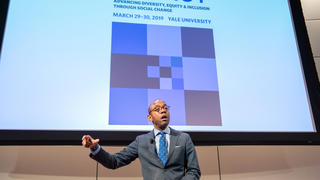 In his keynote speech, former NAACP President and current Harvard Kennedy School Professor Cornell Brooks '90 JD spoke of leaning on the wisdom and example of the pioneers and leaders who came before us, those who paved the way for the current conversation on equity and belonging.
Alumni Task Force on Diversity, Equity, and Inclusion
The Alumni Task Force on Diversity, Equity, and Inclusion (DEI) was formed in 2016 at the request of the Yale Alumni Association Board of Governors to do the following:
Provide leadership on the development of diversity and inclusion strategies in existing alumni programming.
Leverage all forms of diversity to strengthen the alumni network.
Make recommendations for potential new programming and initiatives that might be offered to the Yale alumni community.
Belonging at Yale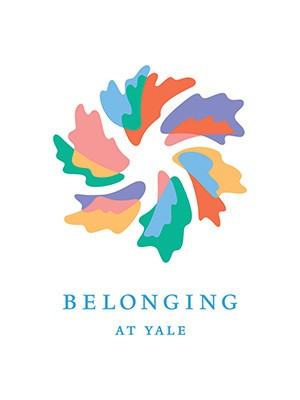 Belonging at Yale serves as a central location for student, faculty, and staff resources that deepen a sense of belonging at Yale and strengthen diversity, equity, and inclusion in our community. The site offers:
Information on our relevant policies, programs, and centers, and important reports and statements
Resources for students, faculty, and staff who need guidance or support, or want to discuss or report discrimination, harassment, or sexual misconduct
Ways to engage in efforts to create a more inclusive, equitable, and welcoming community, including student and staff organizations
An opportunity to propose additional ways to strengthen a sense of belonging at Yale
To learn more, visit the Belonging at Yale website.
Accessibility
The Yale Alumni Association is committed, as per the Yale mission, to "the free exchange of ideas in an ethical, interdependent, and diverse community." That diversity includes all people regardless of ability or disability.
Websites and web applications are integral to the university's academic and administrative work and the YAA's mission and commitment to diversity, equity, and inclusion. As such, Yale and the YAA are committed to making information, programs, and activities on its websites and web applications accessible to people with disabilities through the Yale Web Accessibility Policy.
To meet the requirements of the policy, alumni.yale.edu and all university websites should comply with the Web Content Accessibility Guidelines ("WCAG") 2.0 Level AA. To see answers to common questions about accessibility, visit the Frequently Asked Questions page on the university's Accessibility page. To report an accessibility issue on a Yale website or web application, please use the Accessibility Comments Form.
The YAA's commitment to accessibility extends to physical spaces as well as digital. If you need an accommodation of any kind for a YAA event, on campus or off, please let us know in advance via your event registration. For questions, please reach out to the relevant YAA staff member or call us at 203-432-2586. More information can be found in the Help Center.