Diversity, Equity, and Inclusion Working Group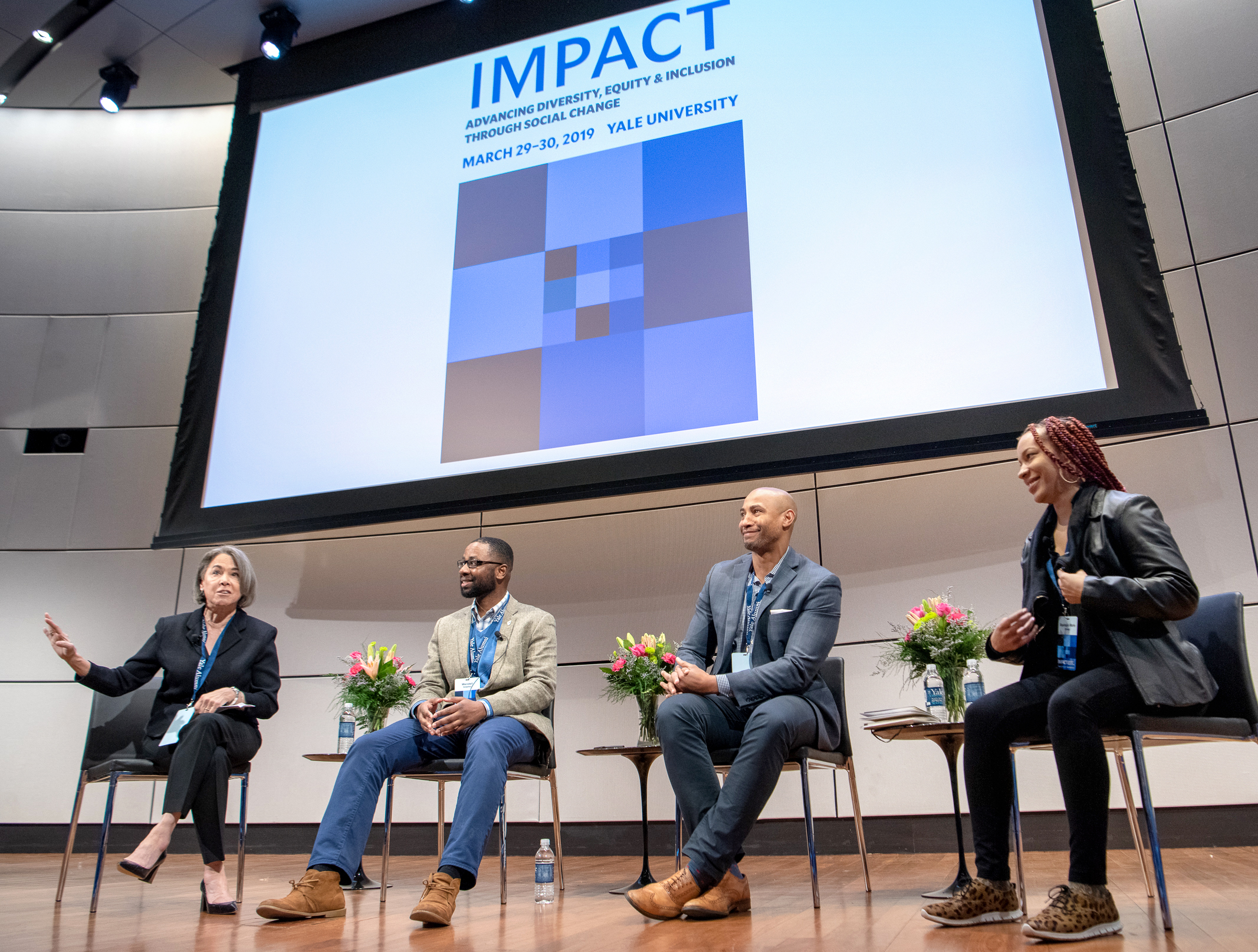 In January 2018, upon the completion of the work of the Alumni Task Force on Diversity, Equity, and Inclusion, the DEI Working Group was formed to follow up on selected recommendations from the report. The working group, whose term runs through June 2019, is charged with pursuing the following projects, each based on recommendations in the Task Force's report:
Organizing events branded as Community Impact Initiatives to bring together alumni and civic leaders to discuss solutions to community challenges.
Continuing learning events with an expanded focus on additional DEI themes.
Developing best practices for building diverse leadership pipelines for the YAA, Yale College Classes, regional clubs, interest groups, the Yale Alumni Fund, and Yale's Graduate School of Arts and Sciences and professional schools.
Developing ways to engage young alumni and alumni of color, including building alumni-to-student connections around DEI.
Summary of YAA DEI Activities: 2018-19
February 2019 DEI Working Group Update
September 2018 DEI Working Group Update
May 2018 DEI Working Group Update
Impact Conference
The 2019 Yale Alumni Association Impact Conference was titled, "Advancing Diversity, Equity, and Inclusion Through Social Change." It covered all those topics and more, with a distinguished array of alumni, thought leaders, professors, students, and parents leading and participating in a series of talks, panel discussions, and breakout sessions over the course of two days.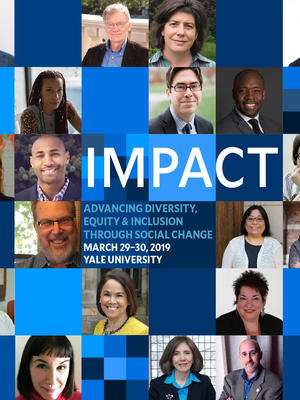 Alumni Task Force on Diversity, Equity, and Inclusion
The Alumni Task Force on Diversity, Equity, and Inclusion (DEI) was formed in 2016 at the request of the Yale Alumni Association Board of Governors to do the following:
Provide leadership on the development of diversity and inclusion strategies in existing alumni programming.
Leverage all forms of diversity to strengthen the alumni network.
Make recommendations for potential new programming and initiatives that might be offered to the Yale alumni community.
Belonging at Yale
Belonging at Yale serves as a central location for student, faculty, and staff resources that deepen a sense of belonging at Yale and strengthen diversity, equity, and inclusion in our community. The site offers:
Information on our relevant policies, programs, and centers, and important reports and statements
Resources for students, faculty, and staff who need guidance or support, or want to discuss or report discrimination, harassment, or sexual misconduct
Ways to engage in efforts to create a more inclusive, equitable, and welcoming community, including student and staff organizations
An opportunity to propose additional ways to strengthen a sense of belonging at Yale
To learn more, visit the Belonging at Yale website.