I recently completed three years as executive director of the Yale Alumni Association. This has prompted me to reflect on my experience so far, thoughts that I would like to share with you.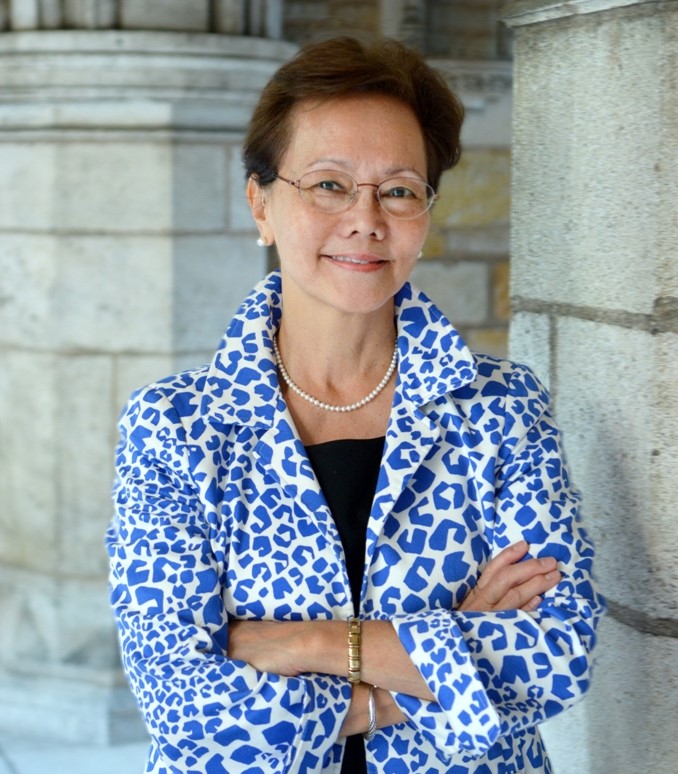 At the outset, I want to say that it has been a privilege to serve Yale in this role. I have enjoyed working with enthusiastic, thoughtful leaders such as yourselves and with the dedicated YAA staff. Together, we have put in a great deal of time and effort, succeeding on a wide array of fronts.
This past year, in tandem with our alumni volunteers, the YAA has supported:
140 Yale clubs and associations around the world;

40+ shared interest groups, including the emerging YaleFin (finance and investments) and the Yale Healthcare Club of China;

70 Yale College classes; reunions that drew more than 7,400 alumni, family, and friends, with record-setting attendance at the 5th, 25th, 30th, and 40th reunions;

lifelong learning programs, including 45 Yale Educational Travel programs and more than 90 programs with faculty on and off campus;

service activities, including Yale Day of Service and Yale Alumni Service Corps trips to South Africa and the Dominican Republic;

the annual YAA Assembly and Yale Alumni Fund Convocation to which 600 or so of you attended (as alumni leaders, you are all invited!); and

YAA board of governors work and meetings.
The YAA has also helped or participated in celebrations by alumni marking the 50th anniversaries of the founding of the Asian American Student Alliance, and the AfroAm House, and the coeducation of Yale College, as well as the 150th anniversary of women at Yale.
This year we also changed our name to focus on what binds us all: Yale. We launched a new website – have you checked it out? And working with alumni and the YAA Board of Governors, we adopted core values and this mission statement:
Our mission is to enhance and renew the lifelong Yale experience for all alumni, whoever they are and wherever they may be. We strive to inspire new ideas, affiliations, friendships, professional fulfillment, and acts of service, around the world.
All of this work has been informed by your feedback, via the 2017 all-alumni survey, an endeavor that encompassed much of my first two years at the YAA.
Other notable efforts have included the following:
Improving Alumni Communications
I am pleased to report that in addition to the Yale Alumni Magazine, we now have a number of university-based communication channels for alumni.
Yes, the

YAA website

shares alumni stories and event information, for example. So please

post your events

and

suggest story ideas

!

Yale's Office of Public Affairs and Communications (OPAC) continues to produce YaleNews on a biweekly basis, including content of interest to alumni (much of it originating from the YAA website).

I periodically send newsletters to all alumni. I was thrilled to learn from one alumnus that he forwards snippets of my newsletters to his Yale network. I hope you are reading them and doing the same!

Social media! Are you following us on Facebook (

Yale Alumni Association

), Instagram (

@yalealumni

), and Twitter (

@yalealumni

)?
We also now have staff support for alumni communications. OPAC has a dedicated alumni news writer and the YAA has a director of communications (E.J. Crawford) and an assistant director of digital marketing (Carissa Violante).
With these communications channels, staff resources, and information about topics of alumni interest (from the 2017 survey), we seek to provide alumni with information that is relevant and meaningful.
Focusing on Top Alumni Interests
As you might imagine, the YAA has a budget to follow. Why should the YAA have budget constraints? Yale's endowment is impressive, but where does it go? See this explanation by the Yale College Council.
The university's operations face budget restrictions: a spending policy that preserves the real value of the endowment portfolio over time. While the university values its alumni, the YAA competes for budget dollars with the university's top priorities: research and teaching. In fact, Yale's CFO begins budget request meetings with a reminder that the Yale College financial aid package averages about $50,000 (for 2018-19 it was $52,800) per student. Thus, it is important that the YAA's resources advance the university's mission and contribute to the overall well-being of and engagement with the university and its alumni.
For this reason, the YAA focuses on programs and activities of top interest to alumni as identified in the aforementioned 2017 all-alumni survey[1], while maintaining support for our core programs.
All of this has resulted in some staff moves and additions. In addition to two new positions in communications, we created other new positions: a data strategy manager (Lesley Heffel McGuirk), an assistant director for young alumni (Jeannie Daniel), an assistant director for volunteer engagement (Mara Balk), and a finance manager (Jonathan Andrejczyk). Some of these additions have created capacity in other areas; for example, we are now able to dedicate more staff time to lifelong learning and career/professional development programs. Our organizational chart is available here.
Building a Lifelong Yale Experience for All Alumni
The YAA mission statement emphasizes the importance of belonging – for all alumni, whoever they are and wherever they may be. Our 175,000+ alumni are not a monolithic group; they have many interests and viewpoints.
In demographic terms, our alumni body is increasingly diverse in terms of race/ethnicity, sexual orientation (e.g., LGBTQ), gender (e.g., cisgender, nonbinary, gender fluid), geographic origin (more international students), age (e.g., the wonderful Eli Whitney Yale College students), ableism, and school affiliation (there are now more Graduate School and professional school alumni than Yale College alumni).[2]
There is also a generational change in attitudes nationwide. Millennials are now reaching their 40s. Among other differences, younger alumni tend to value personal more than institutional connections.
As noted above, the YAA is evolving to respond to this changing landscape. The evolution has included focused work on diversity, equity, and inclusion. I still have much to learn in this regard, but one thing I have learned is that diversity means different things to different people. The YAA's mission statement makes clear that we view diversity broadly, and inclusion is a YAA core value: "[W]e strive for full engagement and a sense of belonging among our alumni, a diverse group that encompasses many generations, identities, and Yale affiliations." Making all alumni feel valued and part of the Yale community requires intentional and active effort to promote full participation.
***
So, what's next? The YAA will now use the structure and resources acquired in the last three years – built on the strength of our existing core – to improve alumni communications, enhance activities of top interest to alumni, and create a sense of belonging for all alumni.
We can't do this alone! Your support is critical in our efforts to reach all alumni. Please read and share our emails; go on our website and find stories, events, and programs of interest and spread the word; follow us on social media; attend and participate in events; help organize events; and be active in listening to the president's quarterly calls for alumni leaders.
We support and facilitate the work that you do, making it possible for alumni around the world to engage with each other and with the university, capturing the magic of Yale and spreading it far and wide.
Thank you for your support, guidance, and suggestions over the past three years. I look forward to our work together to foster lifelong relationships with each other and with Yale.
Best,
Weili Cheng '77 (PC)
Link: YAA organizational chart
P.S.: Did I mention that you should visit our website? 😊
 
---
[1] The so-called "CLYDI" (rhymes with "tidy") priorities: career and professional development, lifelong learning, young alumni, alumni from diverse backgrounds, and international alumni.
[2] This diversity has led to a lively campus. In Yale College alone, there are more than 550 student organizations. The diversity of backgrounds and viewpoints provides an exciting platform for learning and innovation!