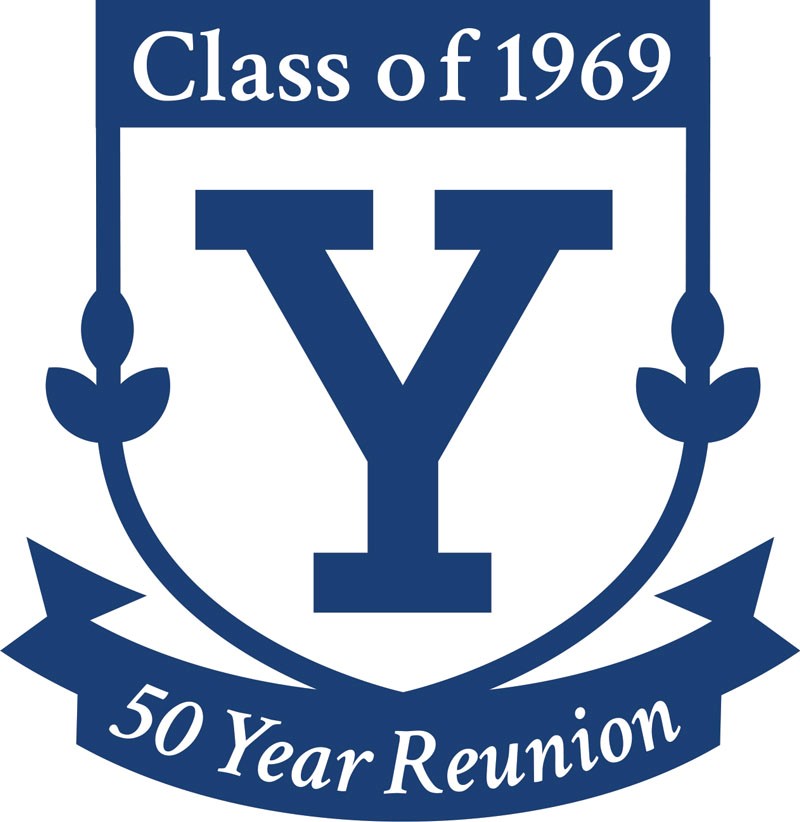 Dear Classmate,
The time has come to register for a once-in-a-lifetime event: our 50th Reunion on May 31 – June 2.
Following an unprecedented surge of participation in the Class Survey, a virtual flood of Class book submissions and high levels of "pre-registrations" from classmates, we expect a great turnout. Join the rest of the Class for a weekend of convivial company, feasts of food and drink, interesting lectures, renewed friendships, great conversations and some incredible class-only presentations and discussions.
Program Highlights
Dinners. This year, the big dinner – the Class Dinner – is Friday night on the Old Campus, following an open-bar cocktail hour.  The dinner on Saturday, also preceded by happy hour, will be followed by live music, for your listening or dancing pleasure, from our own Plastic Visitation.
Faculty Presentations. The YAA recruits the extraordinary talent of the Yale faculty, who then present new, often surprising information, insights and perspectives on a wide range of subjects, many likely to be of great interest to you.
Our "Private," 1969-Only, Faculty Events. We have been able to recruit two real stars from the senior Yale faculty. Professor Beverly Gage, the new Director of Yale's renowned Grand Strategy program, will offer a perspective on (and a chance to discuss) the current political "moment" in America, from both a historical and strategic perspective. And Professor Dudley Andrew, an internationally recognized Film Studies scholar, will screen a film he's chosen as particularly meaningful for us and lead a discussion afterward.
Programs Led by Classmates
Who Are We? What Has It Meant? And Where Are We Going? Our own Tom Guterbock, a professor at UVa and Director of their Center for Survey Research, has assembled the team that put together the Class Survey and also those who wrote the in-depth essays in the 50th Reunion Class book. They have done some interesting analyses of our personal journeys, at Yale and since.
Life: The Final Exam. Back by popular demand, Dan Seiver and Lang Wheeler will facilitate this wide-ranging self-examination and exploration of new ideas and experiences...as reported and discussed by p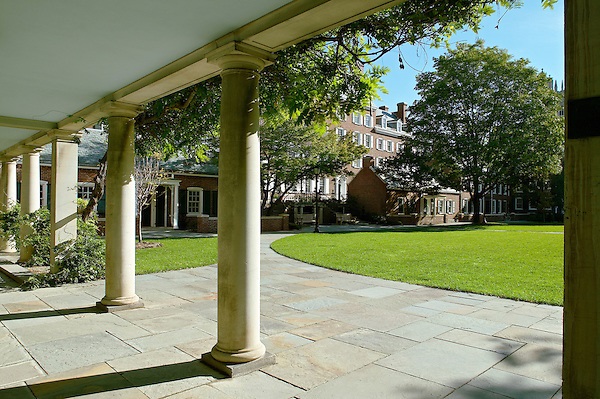 eers.
Classmates in Concert. Three classmates will both play and lead us in some of the unforgettable, enduring songs from our times at Classmates in Concert. They have performed professionally since they (and the songs) were young; so, we'll be in good hands.
Embracing the Future: The Class of 1969 and the Environmental Crisis. We are fortunate to have many classmates who have spent their careers on all sides of the environmental issues, and they are creating an incredible program that I think you'll find inspiring and alarming...hopeful, yet urgent.
Memorial Service. On Sunday morning at 10 am, we will gather in Linsly-Chittenden Hall for our traditional Memorial Service. We ask all classmates to remain at the Reunion to remember those classmates who have since departed.
Cost and Financial Assistance
We are pleased that by applying Class funds we are able to hold the Reunion attendance fee to $295 per person for the full four days.  Campus housing is an additional $145 per person for a three-night stay; you can sign up for your bed in Davenport when you register.  Financial assistance for reunion fees and housing in Davenport is available; please contact Jennifer Julier at the YAA for a confidential conversation: jennifer.julier@yale.edu or 203-436-8014.
We expressly invite surviving spouses/partners of the Class of 1969 to join us as our guests, free of reunion charges: registration fee, meals, and on-campus housing covered.
Check Out Reunion Details Page...and Register Now
The Reunion Details page on the Yale1969.org website has more information about all of these events.
Please see the link on this page for information about accessibility and special requests Other FAQs and how to contact the Reunion Staff directly is also on this YAA website.
Many members of '69 have already told us they will attend.  We hope you will, too!
Sincerely,
The Class of 1969 - 50th Reunion Committee
Doug Colton             J.P. Jordan             Bill Newman