Information about our class program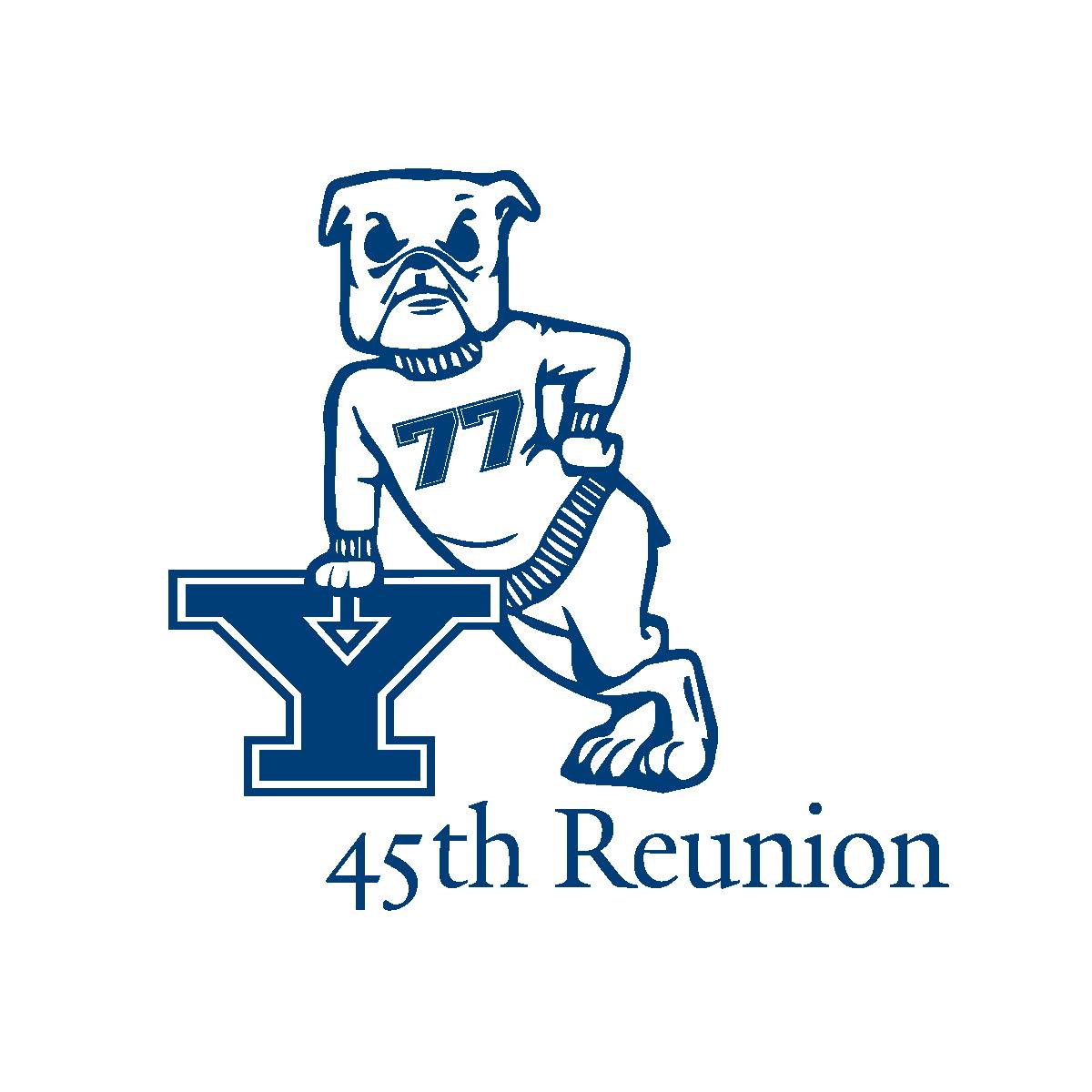 Dear Classmates, 
Our 45th Reunion – June 2-5, 2022 – will be IN PERSON at Timothy Dwight College. We hope you will start making your plans to attend and register today at alumni.yale.edu/reunions/class-1977. 
Join us to reminisce about our time in New Haven, reconnect with old friends, meet new people, and be intellectually energized. 
We're planning an outstanding program - here are a few of the highlights: 
A reception Thursday night under the TD tent to start reconnecting with classmates. 
The usual Morning at Yale and Yale lectures, tours, etc., available to all class reunions. 
Our own thought-provoking '77 programming on Friday and Saturday organized by and featuring members of our class. 
Friday night, we will continue our Coffeehouse tradition – we're still working on the venue and format. 
Our sumptuous Saturday night Class Dinner with brief speeches, awards, and a performance by the legendary Whiffenpoofs. 
Saturday night dancing to the fabulous Bales-Gitlin Band. 
Lots of time for connecting with classmates under the TD tent throughout the weekend. 
And much, much more.   
Look for updates on the "Yale Class of 1977" Facebook page, alumni.yale.edu/reunions, and our class reunion page at alumni.yale.edu/reunions/class-1977.     
We don't want financial considerations to prevent you from attending. If you would like financial assistance with your reunion fees, please contact Stacey O'Donnell at stacey.odonnell@yale.edu. Financial assistance is arranged through the Yale Alumni Association (YAA), completely confidential, and not disclosed to the class.    
2022 Yale College Reunion information including: on campus housing, returning to New Haven, all class programming, the Class of 1977 schedule, lectures, and tours, is available on this website. To see a list of your classmates who have already registered and would like their name displayed on the public website click on the "Who's Coming" link.    
Yale's main goal for 2022 Reunions is to maximize alumni attendance while prioritizing the health and safety of the Yale community of alumni, students, faculty, and staff. For the most up to date information regarding Yale's on campus health policies and requirements please go to https://alumni.yale.edu/ycreunions-what-you-need-know#covid-policies-for-reunions.    
We look forward to seeing you in June!   
Your Reunion Co-Chairs, 
Judy (Becker) Bryant | judithbryant@usf.edu   
Amy Oshinsky | oshinskyas@gmail.com             
Ellen (Levy) Ryan | ellen.ryan@gmail.com    
P.S. Please take just a few minutes to contribute your page to the Class of 1977 Digital Reunion Book and reconnect with your classmates at yale.brightcrowd.com/1977!