Yale College Class of 1980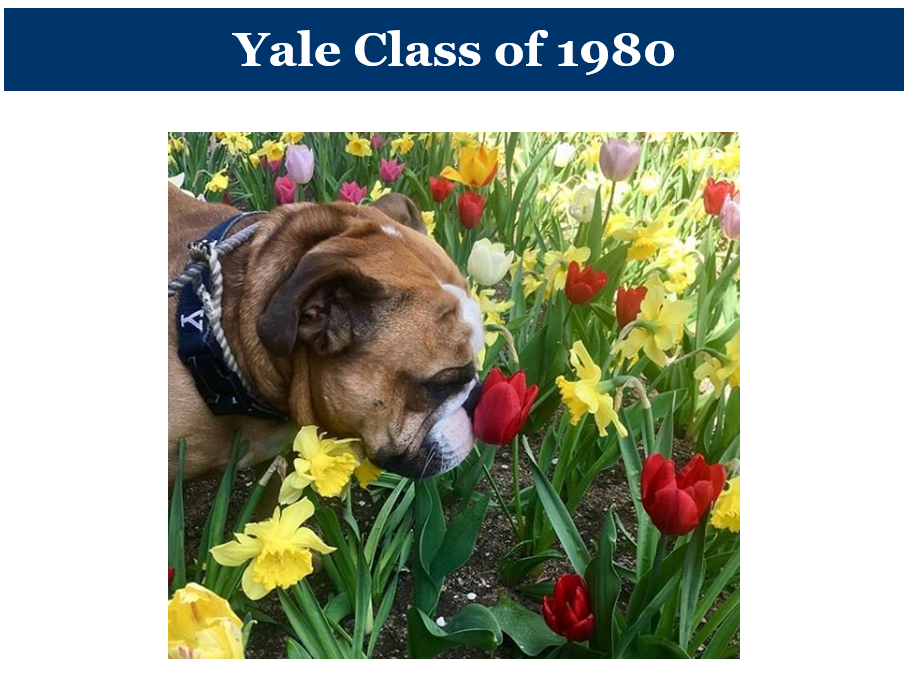 Classmates --
Our next (and for the time being, last) online, interactive, mini-reunion event thing is this coming this Friday, May 29th, at 6:30 pm Eastern.
We'll have an interesting interview with Ann Kurth, the Dean of the School of Nursing (and if you didn't know that Yale has a School of Nursing you will definitely want to tune in), performances by the Whiffs and a host of classmates.
It's an "open mic" kind of thing, so feel free to tell a story, recite a poem, say hi, share news. Or you can just contemplate the fact that Friday will be the 67th anniversary of the summiting of Mt. Everest by Tenzing Norkay and Edmund Hillary .  Fun Fact:  they reached the peak on Norkay's 39th birthday.
If you'd like to upload a musical performance in advance, let us know and we can help.
See you Friday!
David and Sean