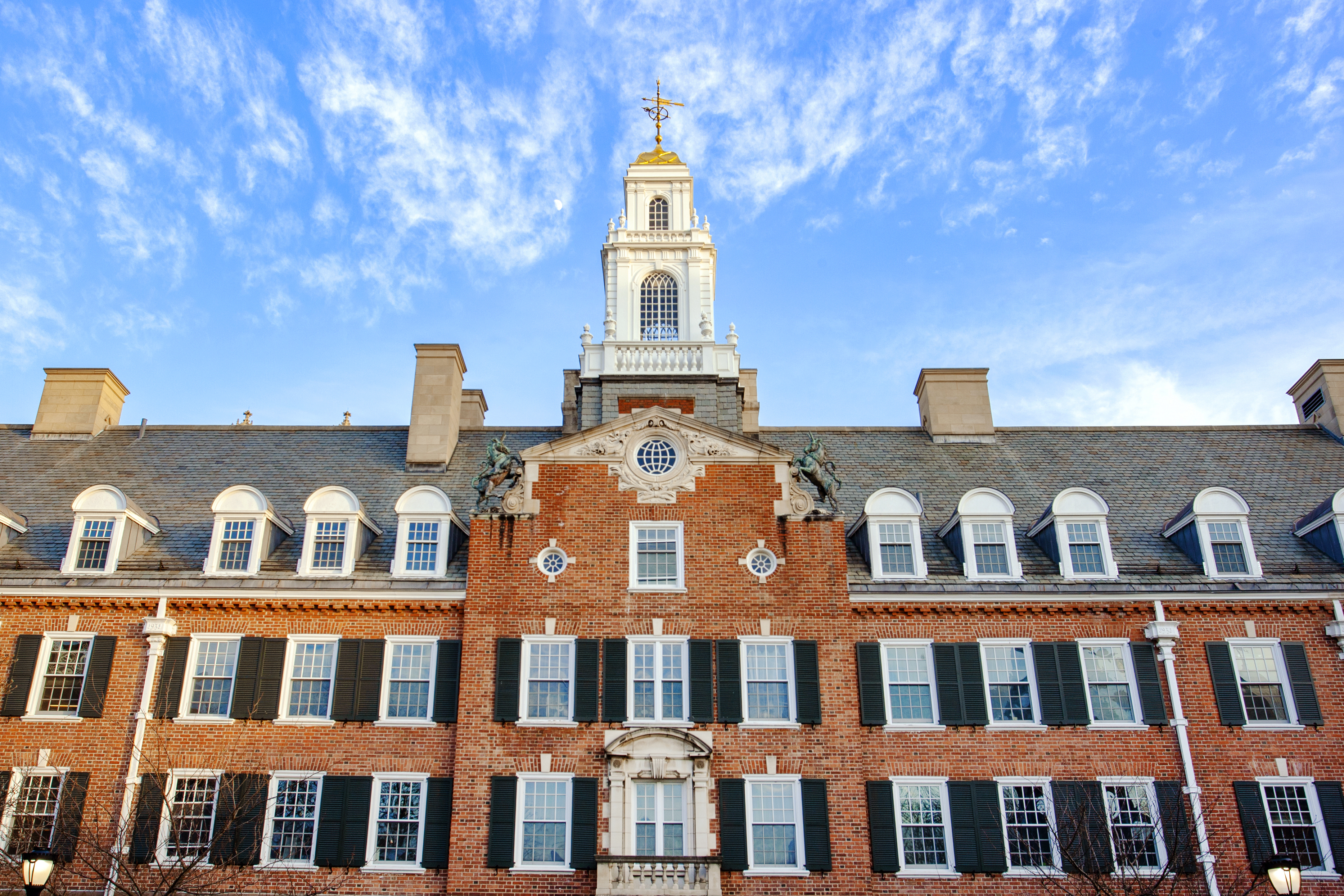 Hello, Yale '83, from your four reunion co-chairs, Jamy Buchanan Madeja, David Portnoy, Sam Hartwell, and Cheryl Packwood.   You're coming June 1-4, yes? We so hope so!  Your  classmates are coming from all over the world and across the country, some for the first time.  
For those of you "repeat reunioners," you will find the beloved highlights are unchanged:  constant friendly talks day and night under the '83 reunion tent, this time in Davenport; great food for breakfast, lunch and dinner (and late night pizza on Thursday); classmates' interactive panels on Friday and Saturday afternoons; D.J. and dancing and revelry Friday and Saturday and whole campus/all reunion activities and talks on Friday and Saturday also (and Thursday evening a la carte dinner in the new Commons).  We hope all the affinity/cultural houses, many of which did not exist when we were undergraduates, will be open to visit, along with their scheduled tours on Friday late afternoon. 
For everyone in '83, there are some additions and new pleasures.    
Thursday evening as people begin to arrive from all over, we will have the tent set up as a very casual wine bar/cabaret/coffee house with couches and an open mic for classmates with vocal or instrumental or performance abilities. Please let us know at Dr.Portnoy1@gmail.com if you are considering sharing your talents. We will be grateful to have you.  We welcome amateurs and professionals alike, be you a singer, storyteller, performing artist or tap dancer. We know our classmates in both Whim and the Whiffs will give us a song. Please, anyone willing to share is encouraged! Pizza and cake will be provided after 9pm.  All classmates, audience or performing, please register early so we know how much pizza and cake we will need. 
Friday, we have added a focus on class artists/craftspeople (amateur and professional) and authors of publications to display throughout reunion in a safe Davenport room, open especially for a gallery/book show style element of the Friday cocktail hour. All artists, authors, and creators are welcome, from woodworkers, painters and sculptors to knitters, quilters and textile artists, poets, novelists, historians, and magazine publishers. We will provide space to hang art, tables for display, and easels as needed. Please fill in the survey by May 22 with your display item and needs. We also intend to receive and project images of art, architecture, and other creations not feasible to bring to campus. Please upload quality photos here for us to add to a looped electronic display. So many have serious skills not all shared while at Yale! Thank you especially to Cathy Terry Taylor for helping seek creators and thank you all for helping spread the word to contribute.
Sunday, we've added a non-denominational post-breakfast class gathering, facilitated by our classmate Kacey Carmichael for classmates who have passed and for people who have lost loved ones to gather in peace and remembrance.     
We've also added a game room open day and night near the tent with Scrabble, Backgammon, Trivial Pursuit, cards, puzzles and what have you for people who prefer to "talk and do," open day and night.  Feel free to bring a favorite game or use the ones provided. 
As usual, only more so, Yale catering has gluten free, vegan, vegetarian and kosher always available and please let the food service chefs know in advance whatever unique needs you have by sharing your needs on the registration form. All meals for everyone will have vegetarian and gluten free items, along with protein at every meal. 
Everyone is welcome and much desired at the '83 reunion. As you likely know, costs for fair wages and for food have risen substantially. Thanks to a healthy treasury and generous subsidy, the reunion cost is $383 per person. Please feel welcome to privately email our '83 YAA staff person (not your classmates), Stephanie Hartnett at Stephanie.hartnett@yale.edu, before registering if you need fees waived to stay in the dorm and participate in all the meals and activities.  
Just come!  Wherever and whoever you are in your life, you be you and come be at your Yale.