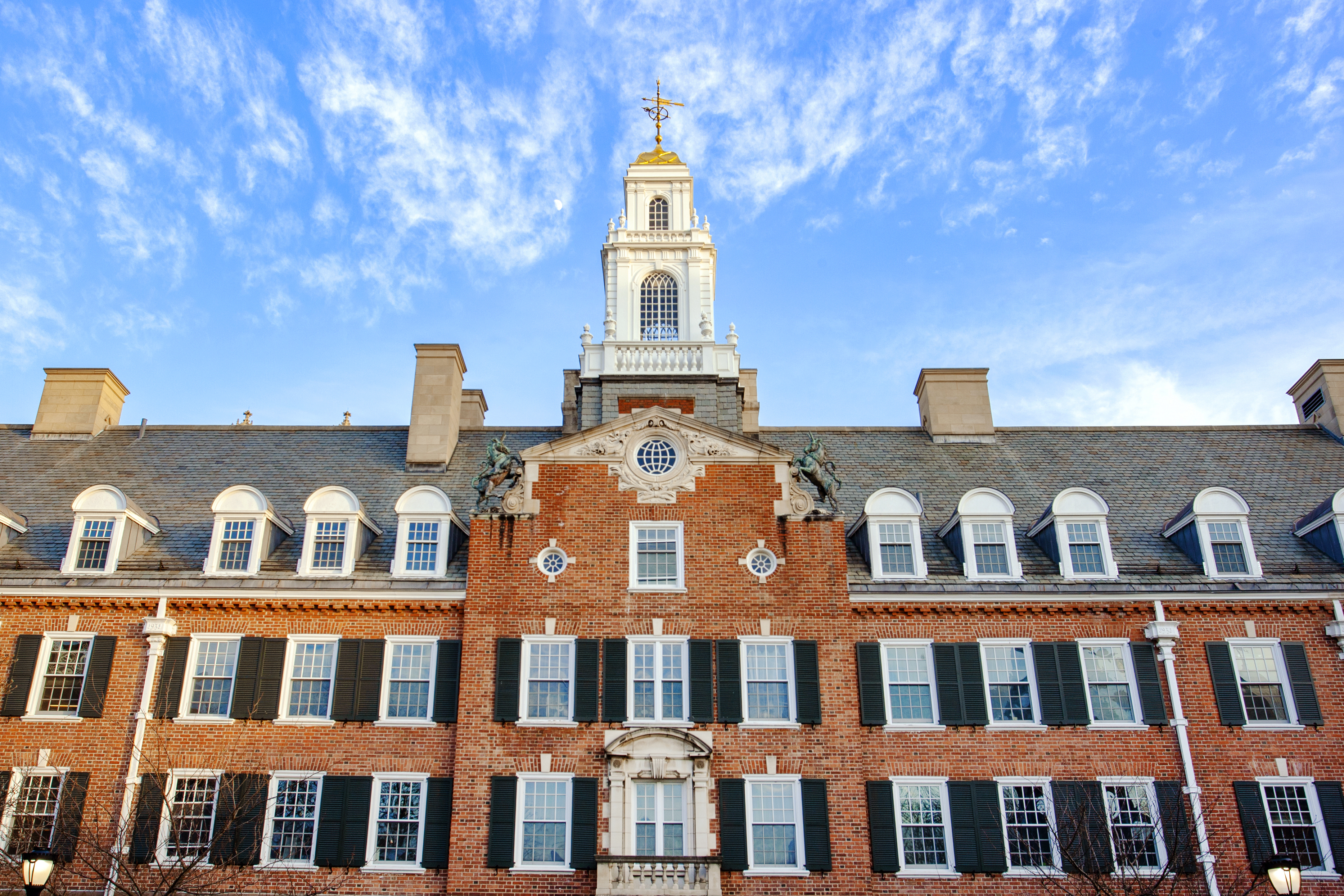 Hello, Yale '83, from your four reunion co-chairs, Jamy Buchanan Madeja, David Portnoy, Sam Hartwell, Cheryl Packwood.   
We have a terrific reunion coming up. Please, if you haven't come before, come now, and if you are unsure, or think "I came last time," just come. Make time to do nothing and everything for a few days and help us all process life since our last reunion or since whenever the last time you saw your classmates and friends. There will be plenty of relaxing and invigorating and affirming talk with one another. You can see Yale as it has changed and how it has stayed the same, along with options for panels and discussion groups and the usual awesome food and drink and dancing (and morning yoga, says YAA).   
Thursday evening kicks off with an opportunity for all classes to visit and eat at Schwarzman (Commons). As people begin to arrive from all over the world, we will have the tent in Davenport set up as a very casual wine bar/coffee house with an open mic for the talented amongst us so bring your voice or instruments. Pizza and cake will be provided after 10pm. Please register early so we know how much pizza and cake we will need!   
Friday there are discussion panels of classmates and faculty lectures open to all classes, with time for exploring Yale. We seek for Friday night class artists and authors to bring a travel-safe example of their work to display throughout reunion and for a gallery/book show style element of the Friday cocktail hour. All artists, authors, and creators are welcome! We will provide space to hang art, tables for display, and easels. Anyone with experience in book displays and art displays that is interested in helping coordinate this element of reunion please fill out this form with your contact information. We would be so grateful.   
Saturday more classmates and discussion panels, with a buffet dinner and DJ revelry into the night.     
Sunday a non-denominational morning memorial gathering facilitated by spiritually trained classmates for classmates who have passed and for people who have lost loved ones to gather in peace.   
Our constants will include a game area with scrabble, backgammon, cards, puzzles and what have you for people who prefer to "talk and do".   
The only other constant is gooooooood fooooood for all, three meals a day on Friday and Saturday plus breakfast on Sunday, included, on site, all buffet, with gluten free, vegan, vegetarian and kosher always included, and gooooooood companyyyyyyyyy!   
Everyone is welcome at the '83 reunion.  Privately email the '83 YAA staff person (not your classmates), Stephanie Hartnett, if you need the fees waived to stay in the dorm and participate in all the meals and activities. Just come!  Wherever and whoever you are in your life, you be you and come be at your Yale.