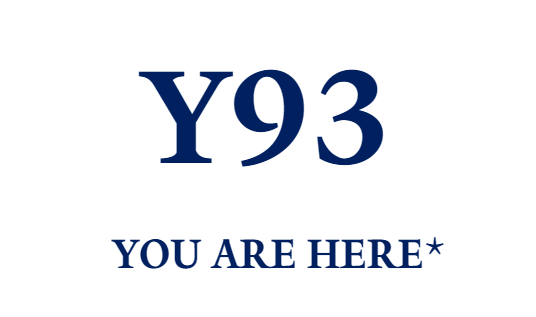 YOU ARE HERE: OUR 30th REUNION! 
You are here, thank goodness! You are caring for parents, teenagers, pets, plants, your home. You are working too much. You are pivoting. You are recovering. You are overwhelmed by your to-do list. You are wishing there was more you could do. Thirty years later, you aren't sure you ever felt like you belonged at Yale. You are certain Yale was where you belonged.  
You are here: at 50-something, at this moment. You are here: in your community, negotiating life post-pandemic, watching the news and trying to teach your children right from wrong. You are here: at Yale, in New Haven, where we see you and welcome everything you are home, even if you've never felt at home here before. 
You are here: What now? 
Let's talk about it, all of us together, at our reunion this May 25-28. We've created spaces to share your work, your struggles, your stories, your plans. All our sessions are participatory – because we are all experts in our own lives. So, plan to bring your experiences and bring others to the table too. Between Y93 programming, YAA events, and time to chill, we hope you will feel at home (or back at home) at Yale. 
At our 25th, you may have reconnected with a long-lost friend, or maybe you befriended someone you'd never met at Yale. We strengthened our Y93 community on the inside. Now we'll take some time to consider how we move and make change in the other communities in which we belong. 
While our schedule is set, we hope you'll find a way to see yourself in this reunion. Let us know what you'd like to do during our downtime, or how else you'd like to participate.  
Please reach out with questions or concerns. You are coming back to Yale, and we're excited to see you there!  
Your Official 30th Reunion Team: 
Tom Chiu (MC)  
Suchitra Gururaj (DC)  
Jacqui Robbins (MC)