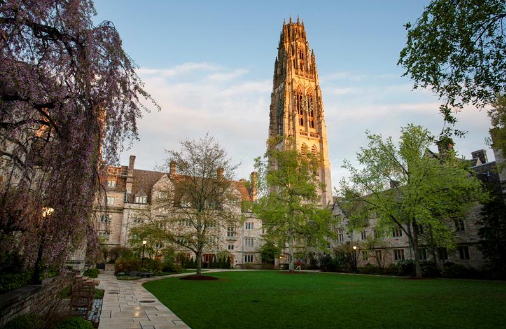 We are thrilled to announce that registration is now open for our 15-year reunion! As a reminder, our reunion will take place Memorial Day weekend, May 25-28, and will be headquartered in Branford College. 
Registering as soon as possible helps us tremendously in our planning and logistics for the weekend. As we did for our 10th Reunion, we hope we will have a record-breaking number of classmates join us back on campus in May! If RSVPs and early feedback from classmates are any indication, we should meet (or exceed) this goal! As a reminder, even if you have already RSVP'd and are listed at yale2008.com/rsvp, you will still need to register for our reunion with Yale.    
Despite rising costs across the board, we have worked very hard to keep the cost of our reunion as reasonable and affordable as possible, while still providing quality meals and experiences for our class. As a reminder, our class offers financial aid to classmates who want to attend our reunion, but who may find it a stretch to do so. We strongly encourage any classmate who is in this position to have a confidential conversation as early as possible with our YAA staff liaison, Cristina Hall.     
Reunion childcare is available (for an additional fee) on Saturday, in the form of "Camp Bulldog." Additional information on this program can be found under the Quick Links section on the lefthand side of this page. We anticipate that many classmates will be traveling with young children, and we are both excited to meet them, and are planning several family-friendly events and accommodations throughout the weekend.  
If you have any questions regarding our 15th Reunion, please email our reunion co-chairs, John Errico and Bill Fishel at reunion-chair@yale2008.com. Additionally, if you are worried about the availability or cost of on- or off-campus housing, please feel free to reach out to John or Bill, or our class secretary, Brad Galiette. Wherever you're coming from and whatever your situation, we have fleshed-out lots of tips and tricks among our leadership to get the kind of travel and accommodations you're looking for! We are extremely excited to make the logistics of attending reunion as easy and affordable as we reasonably can.    
As always, we welcome your thoughts, feedback, and questions about any aspect of our reunion.  
We can't wait to welcome everyone back to campus in May!