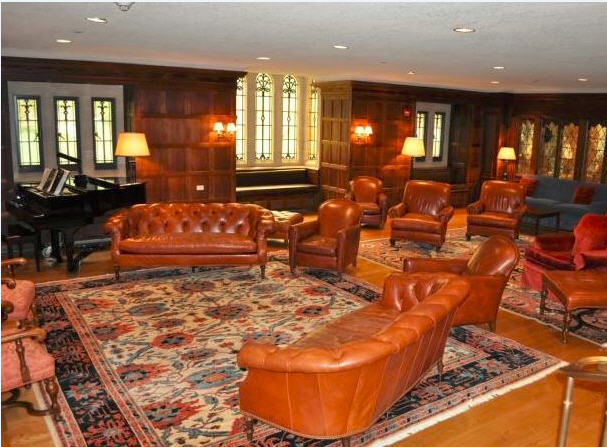 Campus housing is available for Thursday, Friday, and Saturday nights in the residential college that serves as your reunion headquarters, and is reserved when you register for your reunion in the spring.  Fees are on a per-person basis: $103/one night, $127/two nights, $149/three nights.  Headquarters assignments are below:
May 21 – 24
1955 65th Reunion – Jonathan Edwards
1960 60th Reunion – Timothy Dwight
1985 35th Reunion – Pierson
1990 30th Reunion – Davenport
1995 25th Reunion – Old Campus
2000 20th Reunion – Silliman
2005 15th Reunion – Branford
May 28 – 31
1965 55th Reunion – Timothy Dwight
1970 50th Reunion – Davenport
1975 45th Reunion – Pierson
1980 40th Reunion – Branford
2010 10th Reunion – Old Campus
2015 5th Reunion –  Silliman
Campus Housing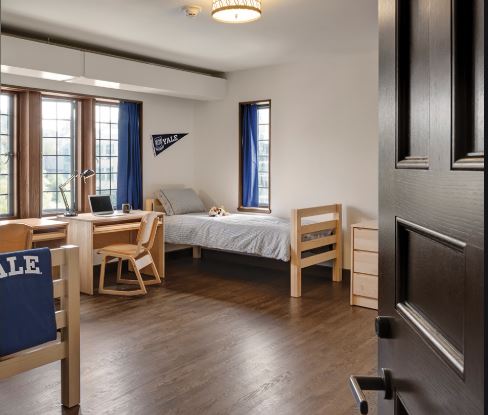 Although somewhat spartan and designed for students, campus rooms offer camaraderie and convenience. Fees are per-person: $103/one night, $127/two nights, $149/three nights. Children under 10 are housed free if in a sleeping bag or portable crib; Yale does not provide cribs.
College renovations have dramatically altered suites: most have multiple bedrooms and a common room, and bedrooms are a mix of singles and doubles. Guests will usually share a suite with other attendees, and single attendees may share a bedroom. Families are kept together in a suite; requests by classmates for up to two roommates are subject to availability.
Bathrooms are communal and may be co-ed or on another floor; their doors cannot be locked.
Beds are singles and permanent bunk beds are common; upper bunks are not assigned to the Classes of 1955-1985, which means that couples may be housed in separate rooms. Rooms have dressers, desks and chairs, and other student furniture may be stored there. Yale provides linens (sheets, blanket, pillow, pillowcase, towel); you'll need to bring your own toiletries, including soap.
Campus rooms are not accessible by elevator and do not have phones, air conditioning, or fans. Most have overhead lighting only; a desk lamp may be requested and bringing a "book light" is helpful. WiFi is available. All Yale buildings and courtyards are strictly non-smoking.
Private accommodations cannot be provided except for medical reasons. There are a limited number of  ADA (Americans with Disabilities Act) compliant suites.  If you need non-electronic access please let us know before the special request deadline (May 7/14) so we can make arrangements.  Contact reunions@yale.edu or 203-432-2110 for these type of requests.