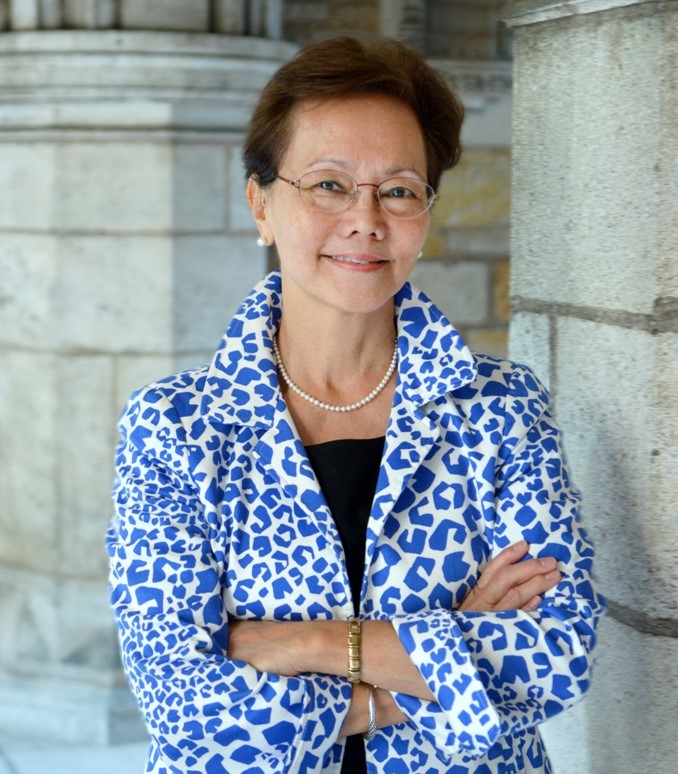 Dear Friends,
This summer marks a milestone for me: I celebrate five years as the executive director of the Yale Alumni Association. While it's been a roller coaster at times, I'm proud of all that we have accomplished, and even after four decades as a volunteer, I continue to learn a lot about alumni, from our alumni – you!
Through an all-alumni survey in 2017, you told me about the programs of greatest interest to you: lifelong learning and career development. In response, learning programs have expanded with the launch of Yale Alumni Academy and an increase in courses online, on campus, near you, and through travel. For career and professional development, we offer Careers, Life, and Yale, with programs ranging from networking on Cross Campus with 16,000-plus other alumni and students to discussions about career transitions to student mentoring and more. And we rebranded the YAA, complete with a new website, to make it easier than ever to find everything you're looking for.
You've also told me about your communication preferences, which range from the bimonthly Yale Alumni Magazine to postal letters to emails, including our own weekly events newsletter and monthly YAA News. And because many of you have social media accounts, the YAA is now on Twitter, Facebook, Instagram, YouTube, and TikTok! Facebook also has alumni-administered groups focused on a variety of interests.
I've also learned that you love your Yale communities. There are close to 400 active Yale alumni groups around the world – regional Yale clubs, Yale College class groups, shared interest groups, and graduate and professional school alumni associations. Learn about these on the Groups page of our website and search to find your community!
Many of you engage in acts of service and generosity in your communities and abroad. We encourage these acts through Yale Day of Service (which we're celebrating as a year of service again in 2021 due to the lingering repercussions of the pandemic) and Yale Alumni Service Corps (which will begin anew in 2022). Thank you for continuing Yale's legacy of service!
What else have I learned? I have learned that Yale alumni are passionate in their views about their alma mater. I see this every day in your letters, emails, and social media posts. You have lots of opinions – and they are wide-ranging. On any given issue, you have told me that the university is doing just fine, not doing enough, and doing too much. Many of your communications are thoughtful and respectful, and I thank you for those. Some at times are less so.
The most recent example of divergent opinions was prompted by the university's board of trustees ending the alumni fellow petition process. Many of you wrote to the trustees about their decision. Some of you also wrote to me to voice your objection to or in support of the trustees' decision. A good number of the objections assumed that the university controls the nomination and selection of candidates, neither of which is true. Alumni nominate candidates. Candidates are then selected by the alumni-led and alumni-driven Alumni Fellow Nominating Committee (12 of 14 members are volunteers, 13 of 14 are alumni) and voted on by you. Please learn more about the process by visiting the Help Center of the YAA website and looking for the box titled "Alumni Fellow Election."
So how do I plan to celebrate five years? By forging ahead! I want to continue to engage as many of you as possible with programs, activities, and communications relevant and of interest to you. Why? Because all of you are endlessly interesting! We each have a unique Yale story that has shaped who we are today. I am grateful for our stories and that we are a part of such a dynamic, rowdy, opinionated, and fascinating Yale alumni community. Thanks for keeping me on my toes, and thanks for all you do for Yale!
Best regards,
Weili
P.S. – I hope you are well and look forward to seeing you in New Haven sometime soon. I'd love for you to see what Commons looks like today as part of the Schwarzman Center, and there's also the new Humanities Quadrangle and more! And yes, "more" includes Sally's, Pepe's, BAR, Modern, Yorkside, Da Legna, and other pizza favorites! What's your favorite pie? Mine is fresh tomato.